A new update of Oovoo, a popular social network, is now available for its Android and iOS applications. Oovoo offers it service through web and also through software clients meant for PC, Mac and mobile platforms – iOS and Android.
Now with the new update, Oovoo's Android and iOS app users can engage in group chat with up to four people. Of course, you would require a faster and better connection to initiate that.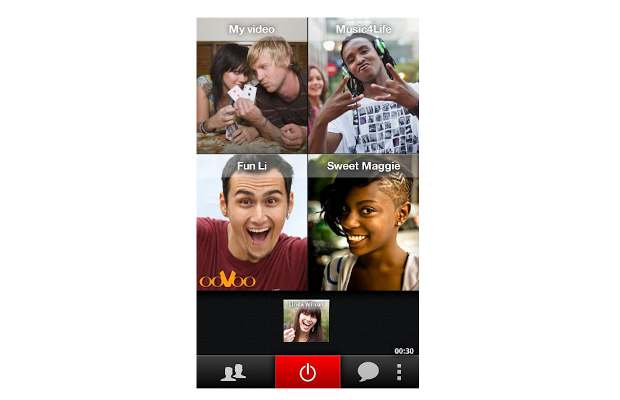 The new update allows the user to host up to four video streams on a single screen. To offer that level of data bandwidth, the app now works great even on the 4G LTE networks supporting devices.
Combined together, the Oovoo app supports about 240 different iOS and Android devices which have front facing camera, obviously. The Oovoo on Android will also able to access the phone book for the latest devices. The new update also brings push notifications along with text chat for everyone.
The company has plans to offer more content through its group video chat service and other features.
Get the Oovoo app for Android from the Google Play Store and for iOS, visit Apple App Store.