Google has announced the launch of a WiFi router, named as OnHub, in partnership with router-maker TP-LINK. This new router is available on pre-order at $199.99 (approx Rs 13,050) from online retailers in the US, including the Google Store, Amazon, and Walmart.com. OnHub will be available on retail stores in US and Canada in the coming weeks, though there is no word about its launch in India.
Google said on its blogpost, "Many of us keep our router on the floor and out of sight, where it doesn't work as well. We replaced unruly cords and blinking lights with internal antennas and subtle, useful lighting, so you'll be happy placing OnHub out in the open, where your router performs its best. "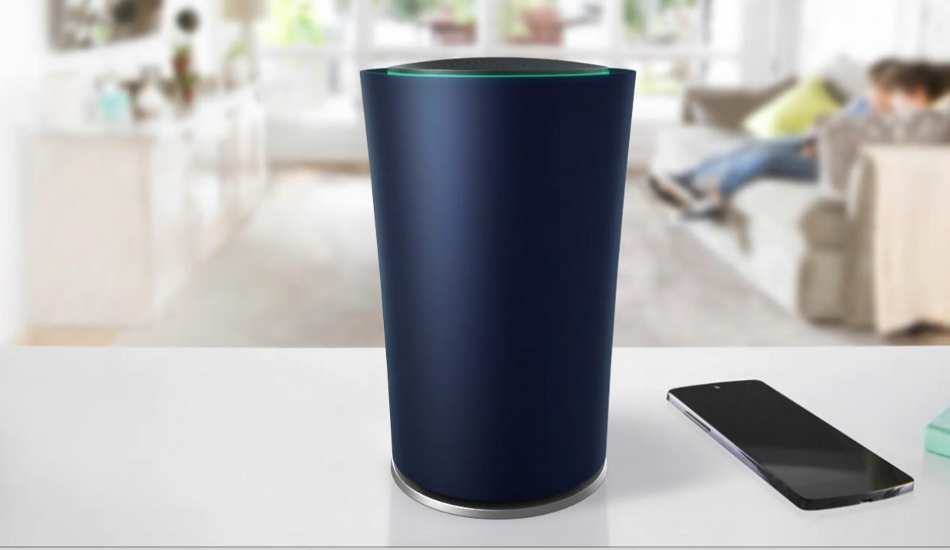 OnHub works in a very simple way. It first searches all the airwaves or signals, then it zero in on the fastest connection but in the background it keeps searching for faster signals and switches to the faster network automatically while providing seamless connectivity.
A simple mobile app, which can be downloaded from Apple and Android stores, can be used to keep a tab on all the activities of OnHub like how much bandwidth your devices are using, lets you run a network check, and if there's an issue with your WiFi, the app offers suggestions to help.