Yesterday, OnePlus 3T 128GB variant in Gunmetal colour option was discontinued, courtesy of OnePlus's website. While the company's website still showsthe device as discontinued, OnePlus has now confirmed that the 128G variant of 3T will come back.
In a statement sent through email, OnePlus said -"We will continue providing OnePlus 3T 128GB Gunmetal to the market in the future. People who want to get the device will have to wait for next wave of inventory. Currently, for Gunmetal lovers, they can still purchase 64GB ones now atamazon.in& OnePlusstore.in. OnePlus 3TMidnightBlack which was limited edition has been sold out"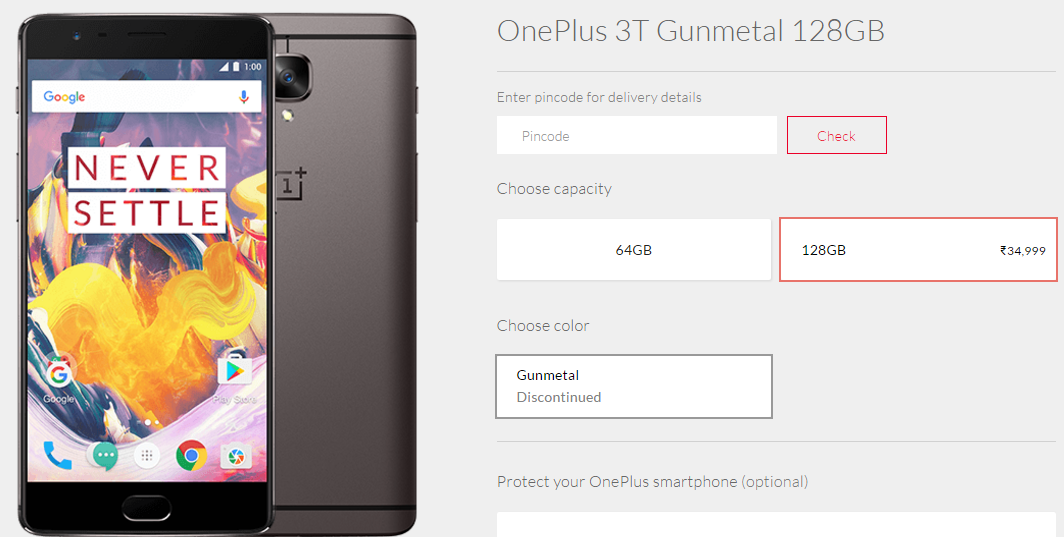 Whereas, the 64GB variant is still available in both Gunmetal and Soft Gold colour option. Meanwhile, the Midnight Black edition is also not listed on both the websites, however, being a limited edition variant we can assume that the stocks must have run out in this case. OnePlus 3, however, is still available for Rs 27,999.
Afterconfirmation about the existence of OnePlus 5, the company released another teaser which reads 'Hello 5'. The teaser was posted on the company's Weibo account with a caption 'Hey Summer! Give me Five'
For the specifications, OnePlus 5 is likely to come with a 5.5-inch although we are not sure about the resolution yet but some reports claim that the company might go for a Quad HD display this time. Apart from this, the device will pack Qualcomm's latest Snapdragon 835 platform coupled with 8GB of RAM and 64GB/128GB of internal storage.
It will come with a bigger 3600 mAh battery (Evan Blass leaked a 4000 mAh non-removable battery) and Android Nougat will be on board straight out of the box. For the camera, some rumours claim that OnePlus 5 might sport a 23-megapixel which is contrary to previous rumours who claimed that the device will sport a dual camera setup. Interestingly, similar to what we saw on OnePlus 3 and 3T, OnePlus is likely to go with a front-facing fingerprint scanner at the front. OnePlus is also expected to introduce the new Dash Charge 2.0.
Regarding the availability, a summer launch doesn't necessarily mean next month (June). The official launch might happen sometime later than that say July or even August and we expect OnePlus to bring the OnePlus 5 soon after it is launched globally.