One UI 6 is Samsung's upcoming major update for its Android-based operating system skin and the brand has been running a beta for the same since last 3 weeks. Last week, the beta for One UI 6 was expanded to India and we had a chance to test it on the Galaxy S23. So here's what we have observed so far.
One UI 6 Beta: Features & UI
One UI 6 Beta is based on Android 14 and one of the major changes you'll notice right off the bat is the redesigned quick settings panel. While unexpanded, it looks similar but when you expand it, the tiles are now categorised in separate boxes. Smart View and Device control have their own tile at the bottom.
The panel is a much-needed refresher and departure from Samsung's years old quick settings panel. The animation for expanding the quick panel has also been refined. Furthermore, now when you tap the pencil icon to edit these tiles, you can separately edit the expanded and unexpanded view. There's also a new option to directly open the expanded view of quick settings, the same feature that was available earlier via a GoodLock module.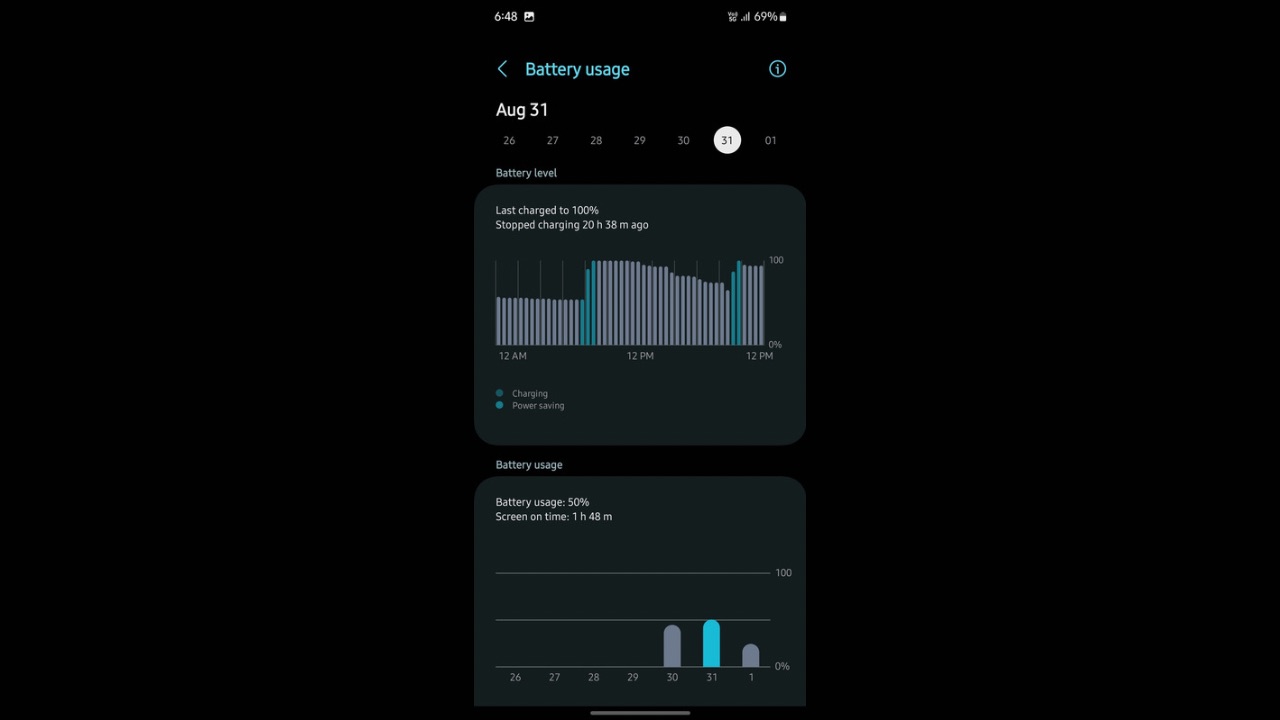 Coming to settings, the categories remain the same except for the battery stats which have now moved out from the device care section to having it's own listing in Settings. The entire battery stats page has also been changed. It now shows an individual day's battery backup on the front and the percentage till which you charged the last time. Tapping on the graph shows you the screen-on time. Apart from this, the sliders across the UI, such as the brightness slider, have also been changed and the icons inside the Settings menu have a new colour palette.
There's also a new feature called Dark Mode apps which currently supports only YouTube as of now. The feature essentially allows you to use an App in dark mode regardless of your phone's theme setting. In other words, the app will run in dark mode even if your phone is set to light mode.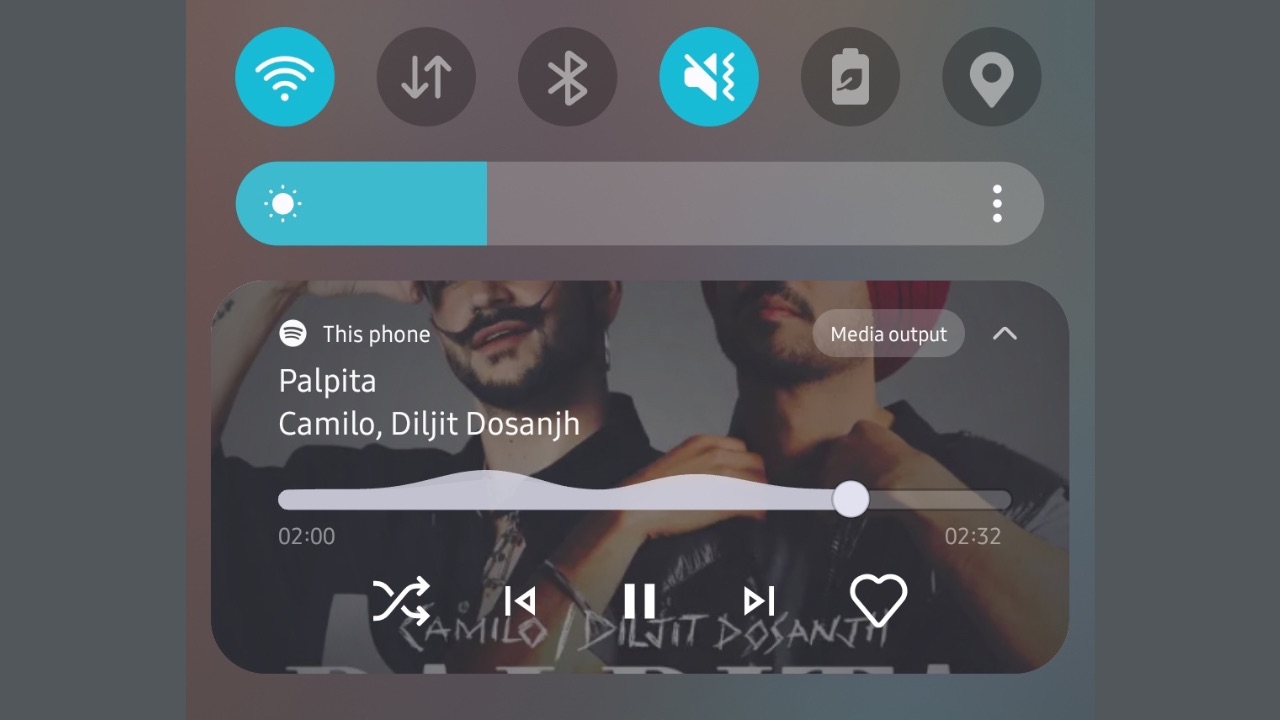 The Expanded Media Player in the notification panel now also has been redesigned completely with an animated seek bar that now acts as a wave. Further, you can now also choose to show your notifications on the basis of which one's the latest, that is sort them by time instead of by priority.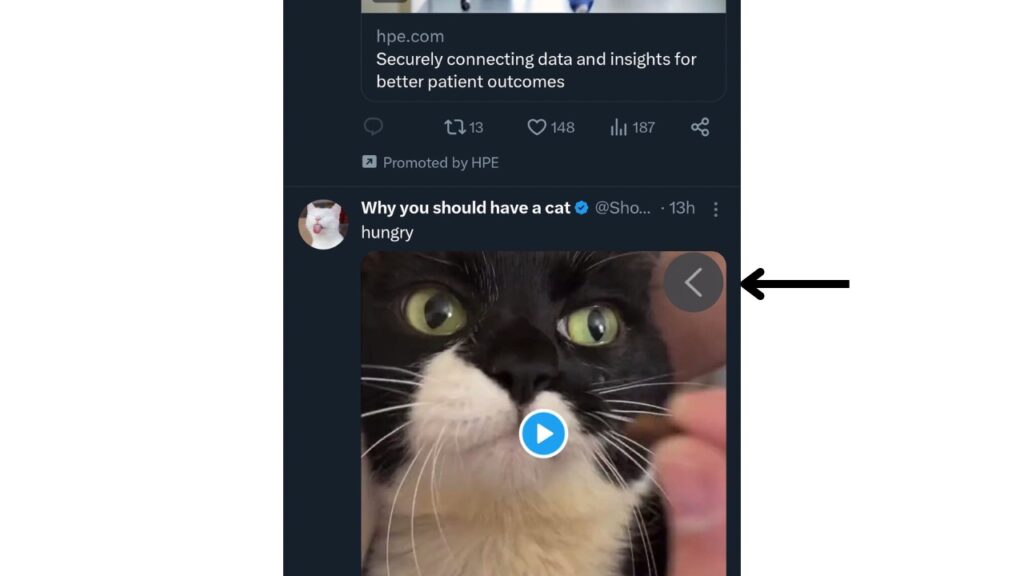 Furthermore, the arrow that appears when you perform the back gesture is now redesigned. It now has a circular background behind it and a new animation as well. It is expected that the background of the arrow will adapt the colour of the app in the future beta versions, giving the UI more consistency.
Read More: Samsung Galaxy Z Fold 5 Review: Foldable experience at its best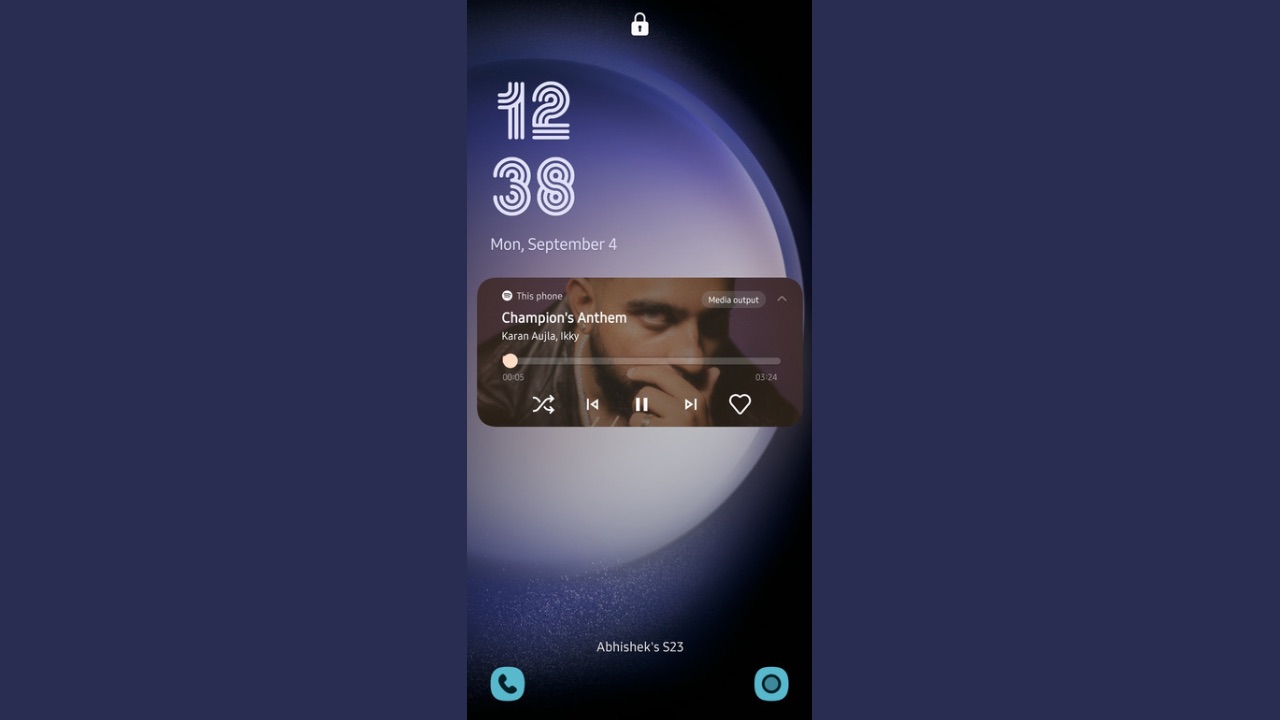 Coming to the lock screen, you now get new clock styles that came to Flip 5 and Fold 5 with One UI 5.1.1. You can now also place the clock freely across the lock screen as per your choice. Then there's a new font for the whole system which doesn't seem to have changed a lot. In my opinion it looks more or less similar to the font in One UI 5.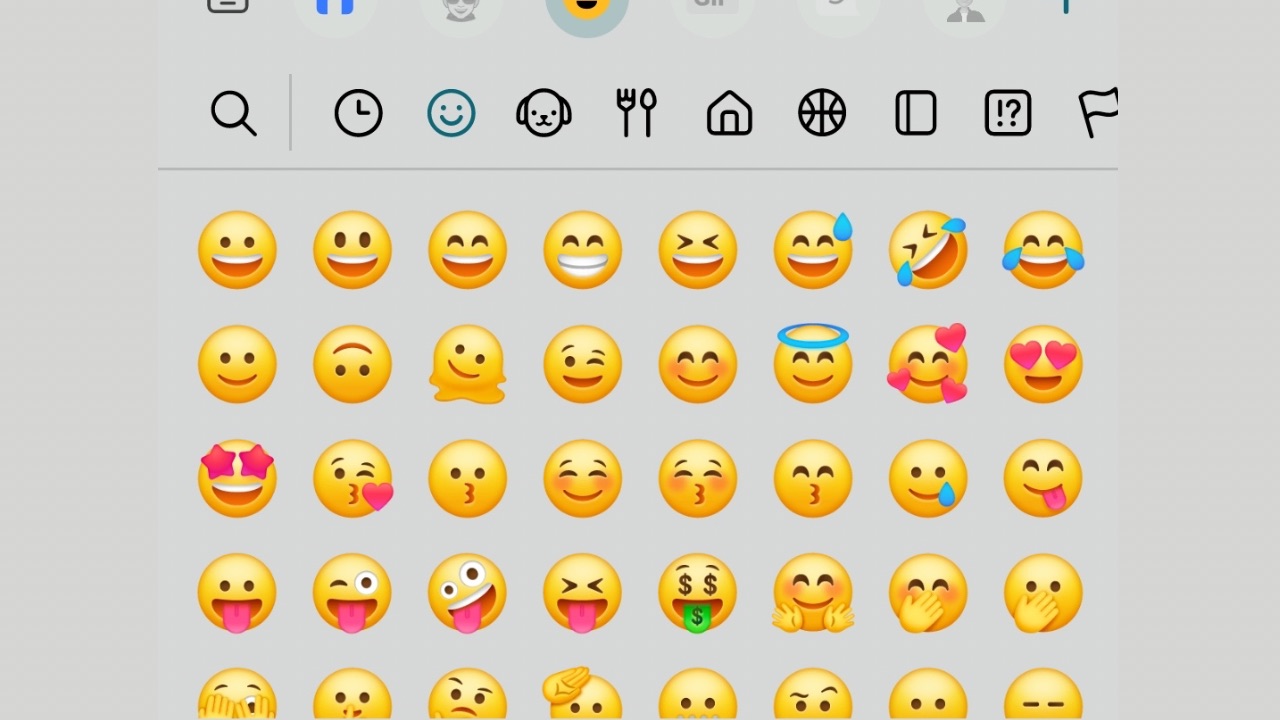 Keyboard has been equipped with newly designed emojis that now have a brighter look and actually look much better than Samsung's previous emojis. Then, there's a new weather widget along with enhanced illustrations inside it and the app also, for a more informative look. These also look more polished and smoother than before.
Another interesting addition is the custom camera widget. Using this, you can create a widget on your home screen with a custom camera mode of your choice in which the pictures you click can be saved to an album of your own choice. The feature works decently and is surely a useful one if you are used to shooting a lot of photos from a particular mode.
There are a lot of other minor quality of life improvements such as the document scanner getting separated from scene optimiser, ability to choose quality level where you can give up some level of quality for no shutter lag, a level line, auto FPS for videos and turn off the swipe up or swipe down gesture to switch between front or rear cameras.
Gallery is now also getting a new drag & drop feature where you can tap and hold on a subject so the software does its thing and crops and picks up the subject in the image. Next, you can drag it to one of the other apps and paste the cropped image of that subject in that app. Once again, the feature works as it is intended to.
Photo editor has also been updated, including the undo and redo option while editing, enhanced layout with better placement of the editing tools, along with new text backgrounds and styles and more. Video editor has also been made more powerful and is called Studio. It has a powerful set of editing tools with timeline support, along with more saving options.
Calendar app has been updated with a new schedule view, add or remove reminders in calendar without opening the reminder app and more enhancements.
Another one of the interesting features that has received an update is Bixby Text call. It is the alternative to Google's call screening feature and works well. With One UI 6, users can customize the greeting Bixby speaks when it accepts the call on your behalf. Moreover, Bixby can now take over mid call while earlier it could only accept incoming calls.
Modes and Routines are now also even more powerful than before. Not only new actions are available, you can now have different lock screens depending on your mode. You can also start a routine while the media is playing via any app.
Airplane mode is now smarter, so it remembers if you turned on Wi-Fi or Bluetooth the last time it was active. This way, it can keep these connections turned ON when you switch to Airplane mode.
Read More: Samsung Galaxy S23 Six Months Later: Still impressive?
Further, Samsung Pass now supports passkeys, a new way to login to apps and websites which Google and Apple have also been pushing. My Files app has received an update so its Trash feature is now shared with that of the Gallery. You can now also copy and paste files with two hands instead of having to go through multiple clicks and menus.
Other apps that have received updates and quality-of-life improvements include Finder, Smart Select, Samsung Internet with the ability to play videos in the background and an enhanced tab list view for larger screens, Reminder app with more options for creating reminders and finally, Samsung health app with an entirely new look for the home screen.
One UI 6 Beta: Performance, Bugs
So far in our testing of the One UI 6 Beta on the Galaxy S23, there have been no major performance issues, be it in terms of daily use or in terms of gaming. The S23 has been able to run almost all of the apps it was running on One UI 5.1.1. Moreover, we can verify that banking apps like Google Pay, PayTm, Samsung Pay, PhonePe are also working fine. Animations have also been polished across the whole system, and some have been changed, such as the one when you swipe down the notification panel.
As for smoothness, there's still room for a lot of improvement. There's a slight delay that I have been experiencing when closing the apps. The animation also stutters a bit but that doesn't happen very often. Further, when you go into the recent apps section, you can notice some UI glitches also. Battery life seems to be similar to what I was getting on One UI 5.1.1 with July security patch. Fingerprint performance, 5G, Wi-Fi, camera performance seem to be optimal.
To conclude, the One UI 6 update brings a load of much needed changes to Samsung' Android-based skin. Some of them are major while some are merely a refinement. Finally, if you can handle the bugs we mentioned above, you may install the One UI 6 Beta on your Galaxy S23 series device by following this procedure. However, if you want to remain on the safer side to avoid any unforeseen problems, then waiting for the stable version would be your best bet.