Samsung is once again trying to push the boundaries of smartphone innovation with its latest flagship foldable device, the Galaxy Z Fold 5. While the device doesn't have any drastic differences from its predecessor, the refinements Samsung has opted provide a premium experience. However, are those enough to recommend the smartphone? Let's find out in our review of the Galaxy Z Fold 5.
Design & Hinge: Refinements are welcome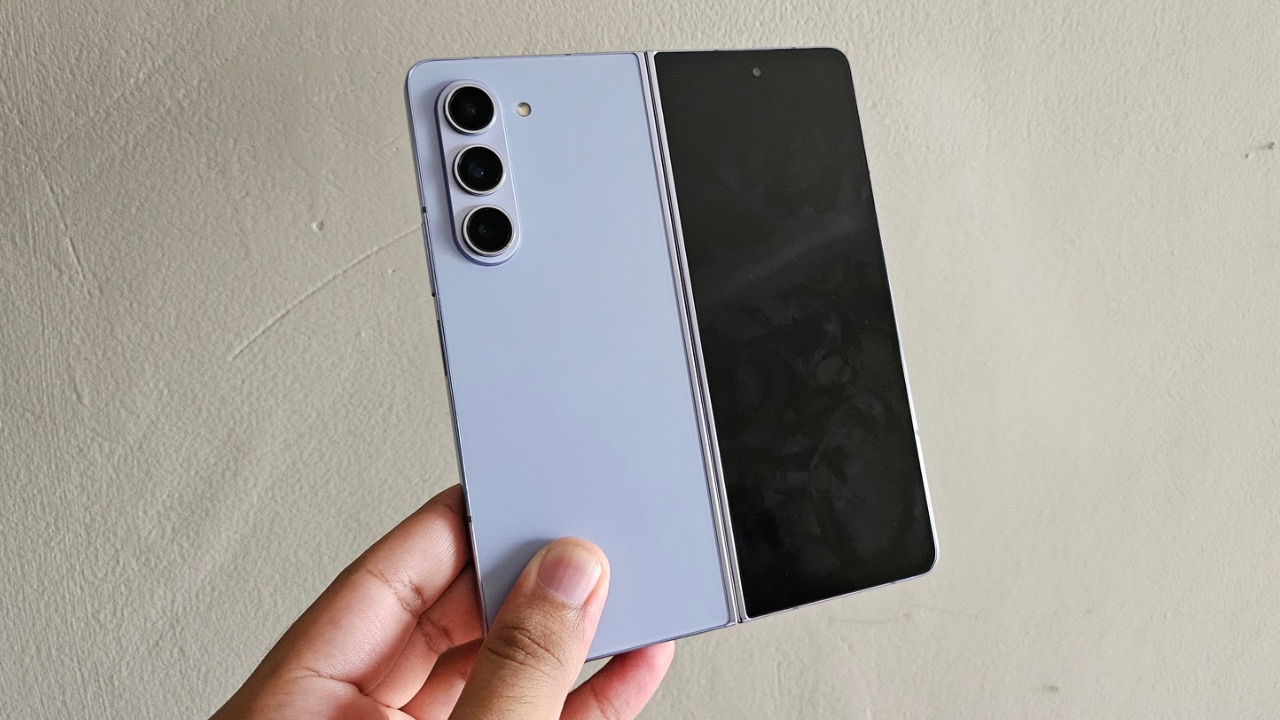 The Samsung Galaxy Z Fold 5 adopts Samsung's same tried and tested formula of a minimal design with no flashy looks but subtle ones. Over the Galaxy Z Fold 4, the Z Fold 5 now has a different flash LED placement, is 10 grams lighter in weight and has a better hinge if we talk of changes in terms of design.
Slightly changed dimensions of the Z Fold 5 doesn't make it feel smaller by any means but the new hinge definitely is a worthy upgrade. Due to the new water-drop style hinge that also has fewer moving parts inside, the phone is now able to close flat without any gaps, similar to the Galaxy Z Flip 5 and other foldables in the market.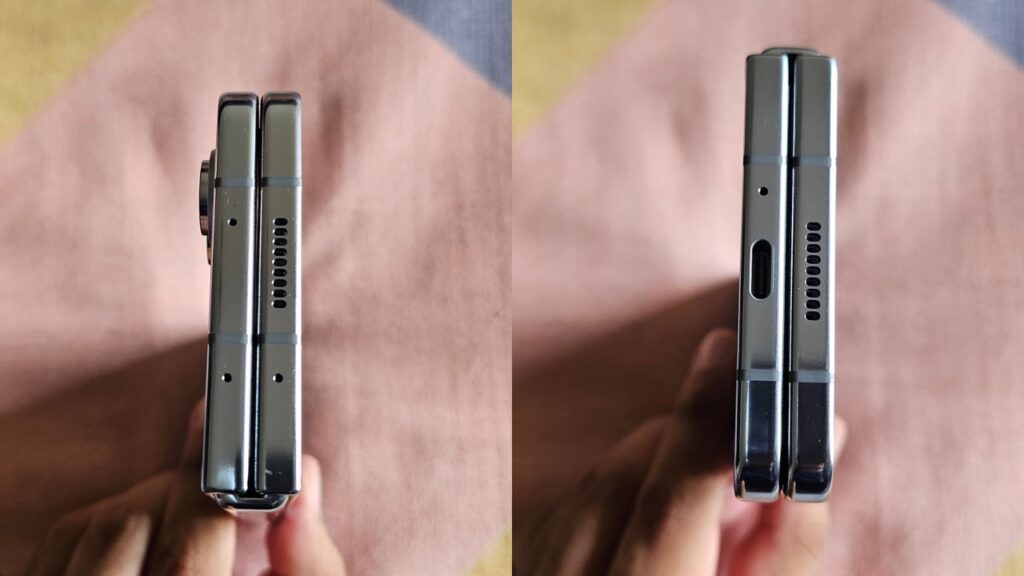 This brings Samsung in line with its competitors and we appreciate the change. Dust particles or any other smaller particles are now less likely to enter the gap when the phone is in your pocket. The hinge is also smooth and sturdy at the same time. It can hold either of the halves at most angles and feels solid while folding or unfolding.
The device isn't as slim as some of its competitors sold in markets outside India, but in my opinion, it feels nicer in hand. That's because it feels more premium in the hand, and because it's heavy, it gives you a feeling you are holding something solid and high-end. With phones becoming lighter and slimmer, I like how Samsung is sticking to its form factor.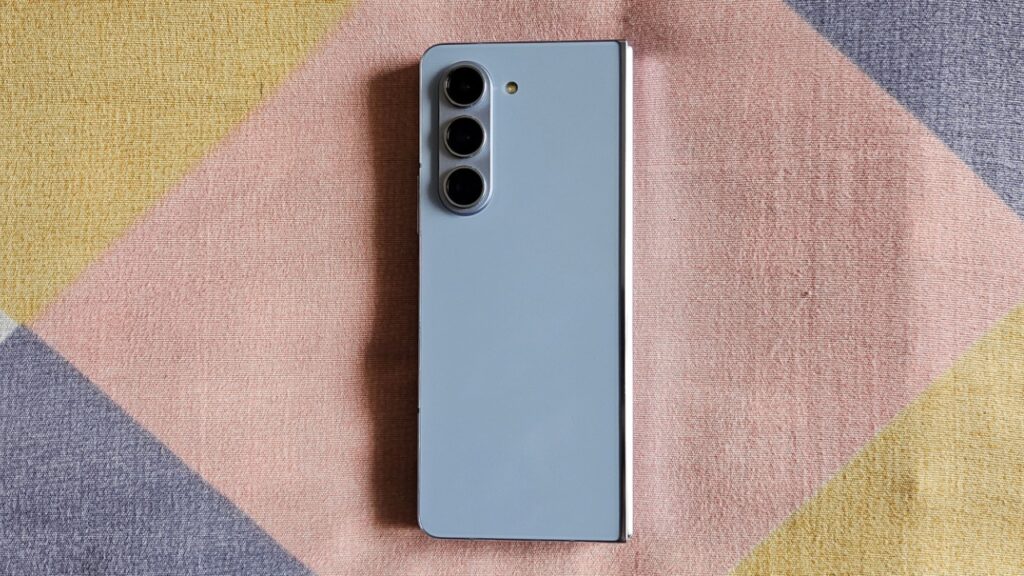 The device is unusually tall when folded due to the 23.1:9 aspect ratio of the cover screen. However, because it's narrower, it fits well inside the hand and you can reach the other side of the panel easily with one hand. When unfolded, like all of the other foldable phones, it becomes a two-handed phablet. It also feels lighter as the weight is now distributed evenly across your palm. Unfolding the phone may be slightly difficult for some because there's no indent for opening it.
The buttons on the right work fine, with the power button also doubling as a fingerprint sensor that again works fine. I did face some issues unlocking the device initially, but after a day of usage, it started working without any issues. You can even choose whether you want to keep it always active on the main screen, cover screen or both, which is a nice touch.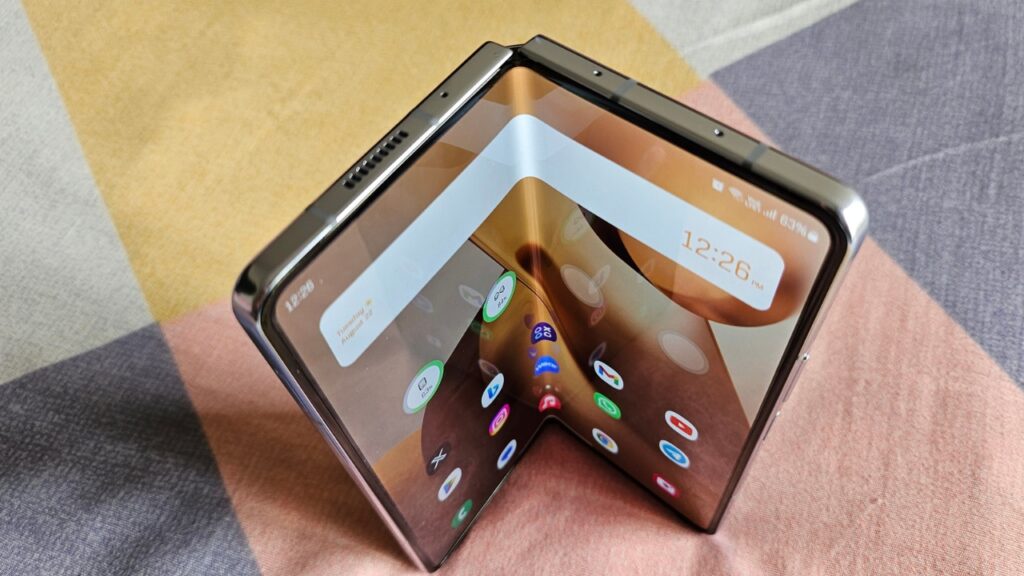 There's a stereo speaker setup with one at the top and one at the bottom. While they do have some amount of bass and are plenty loud, I still feel the speakers of Galaxy S23 Ultra sound better. The haptics, however, are top-notch and are identical to what you get in the Galaxy S23 series. They are tight and precise, making you feel every tap on the keyboard and strong enough to notify you of calls when it's in your pocket.
The device has Samsung's Armor Aluminium frame and matte finish glass back. We got the new Icy Blue colour which appears great and can look slightly gray depending on the lighting. While the back panel is slippery, it doesn't bother you much because you can hold the phone tightly when it's folded, and while unfolded, one of your hands is on the cover screen, so the slipperiness goes away.
Slim S-Pen Case, S-Pen Experience: Is the case really worth?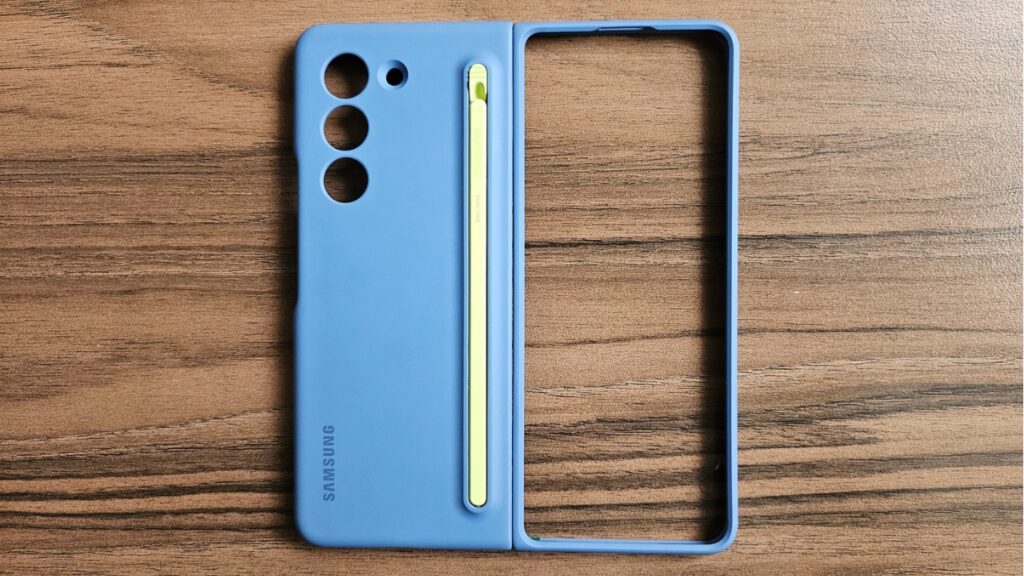 Samsung also gave us a colour-matched Slim S-Pen Case for the Galaxy Z Fold 5 that's also called the Icy Blue shade, the same as the phone, coupled with a Green S-Pen to offer a contrasted look. The case costs Rs 7,999 in India and going by the build quality of the case, this cost isn't justified except for when we consider S-Pen as the cost seems to be majorly covering it and not the case itself.
The case doesn't add a lot of bulk but it still makes an already thick phone even thicker. It is made of a matte finish plastic and attracts a lot of fingerprints. The part for the upper half (which goes around the cover screen) seems to be delicate as it's too thin and could break if the case isn't applied.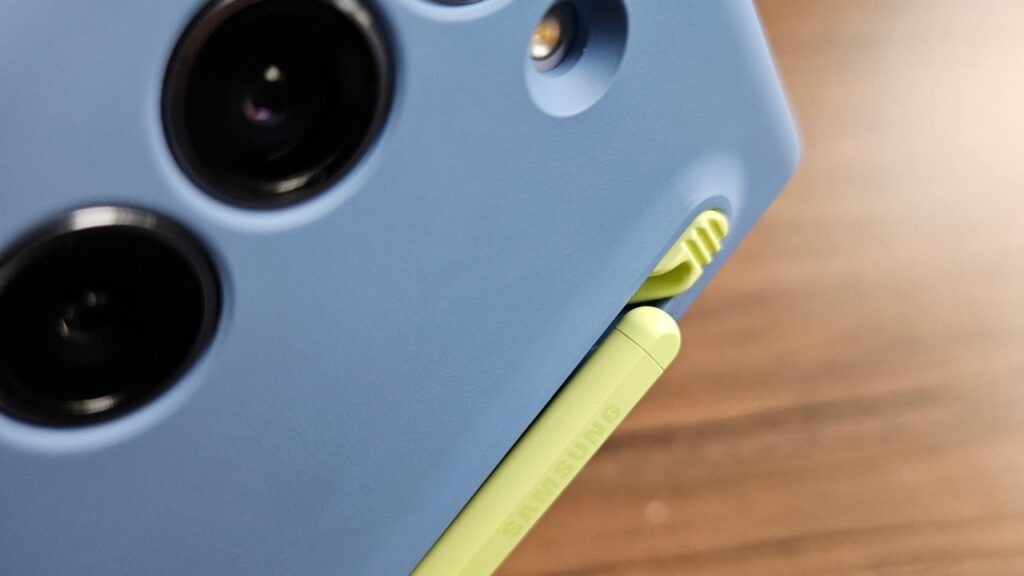 However, the mechanism for taking out the S-Pen at the back seems nicely implemented. You drag down the button so the S-Pen pops up while it goes back down if you put it inside the slot and press it downwards.
The S-Pen has a button for bringing up the S-Pen menu on the device and overall experience seems to be smooth. The S-Pen doesn't have Bluetooth as the S-Pen in Galaxy S23 Ultra has, but the Latency and usability do come close to S23 Ultra. The Pen responds without any delays, works smoothly and you can easily use it for jotting down quick notes or drawing on the huge 7.6-inch screen.
I wouldn't recommend buying the case unless you want it solely for S-Pen. The overall material doesn't feel as premium, but the S-Pen makes up for it.
Displays & Crease: No changes, but quality remains top-notch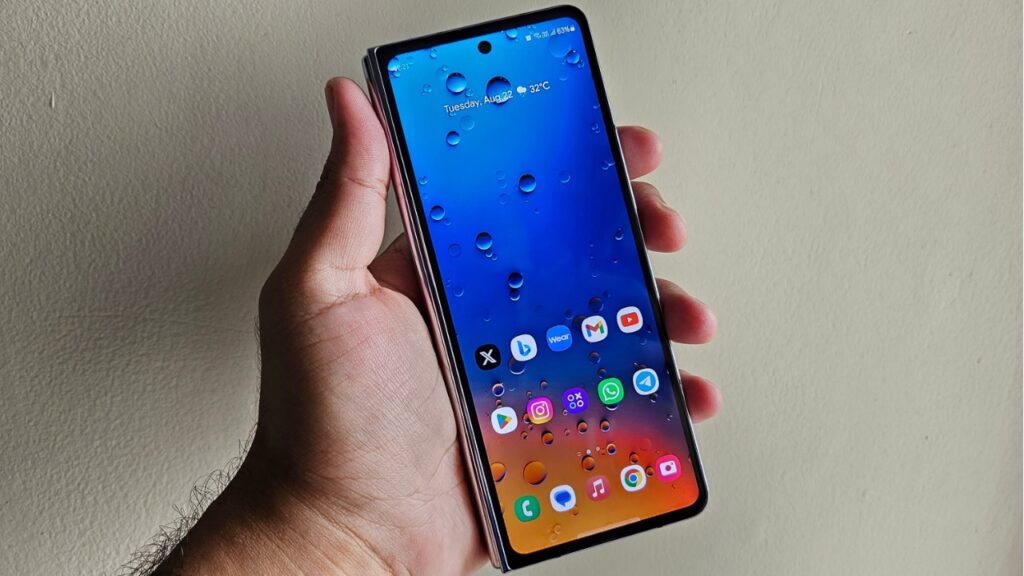 The 6.2-inch cover screen can help you complete most of your tasks and it looks vivid with impressive viewing angles. The taller aspect ratio may look a little weird to you if you are coming from a slab-style phone, but you'll get used to it quickly. It does get bright enough outdoors, but the inner screen is brighter at 1750 nits. For protection, the cover screen has Corning Gorilla Glass 2, and so far, I haven't seen any scratches on this display.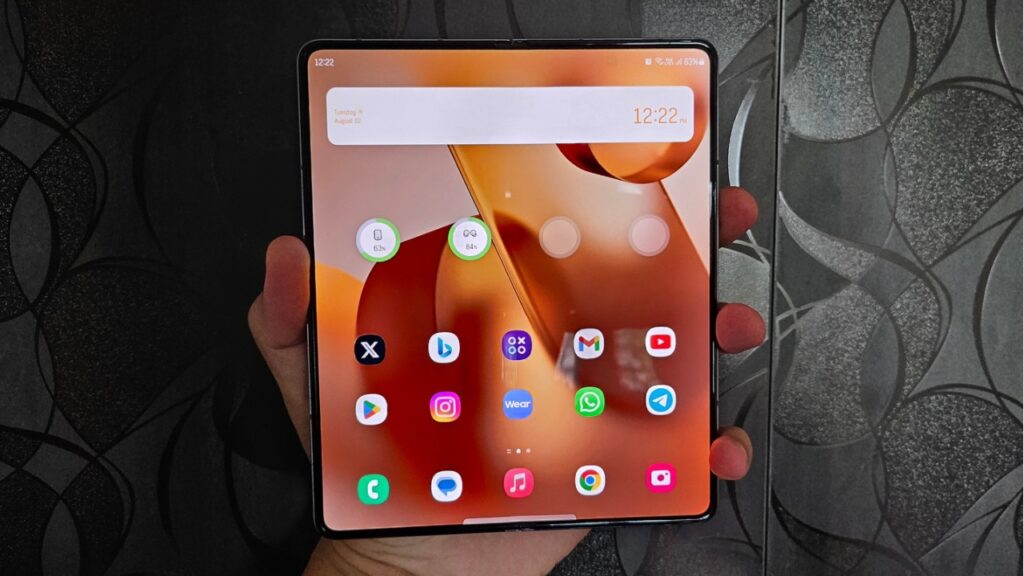 Coming to the main 7.6-inch foldable screen it has all the regular characteristics of a Samsung display. It's bright, punchy (in terms of colours) and has great viewing angles. It also gets the under-display camera, same as last year's Fold 4, and while it can still be seen if you look closely, it does help in an immersive viewing experience and makes you forget it's there after a while. I would say it's surely better than having a punch-hole cutout.
The crease from where the device folds is still evident and is easily noticeable at certain angles. But similar to the aspect ratio of the cover screen, you would get used to it once you start viewing it on a daily basis. I enjoyed watching Netflix and YouTube on this display without noticing the crease. It also doesn't bother you while scrolling, which it does in the Z Flip 5. There's still room for improvement for making it less evident and we hope Samsung works on it next year with the Galaxy Z Fold 6.
Software & Performance: The ultimate experience
The Galaxy Z Fold 5 draws power from a Snapdragon 8 Gen 2 for Galaxy SoC, the same Chipset used in the Galaxy S23 series. It gets up to 1TB of storage while 12GB RAM remains standard in all the models, and that's fine. Samsung's One UI 5.1.1 is handling background apps without any issues on the Fold 5, where most of my apps didn't have to start from scratch even after extended periods of use.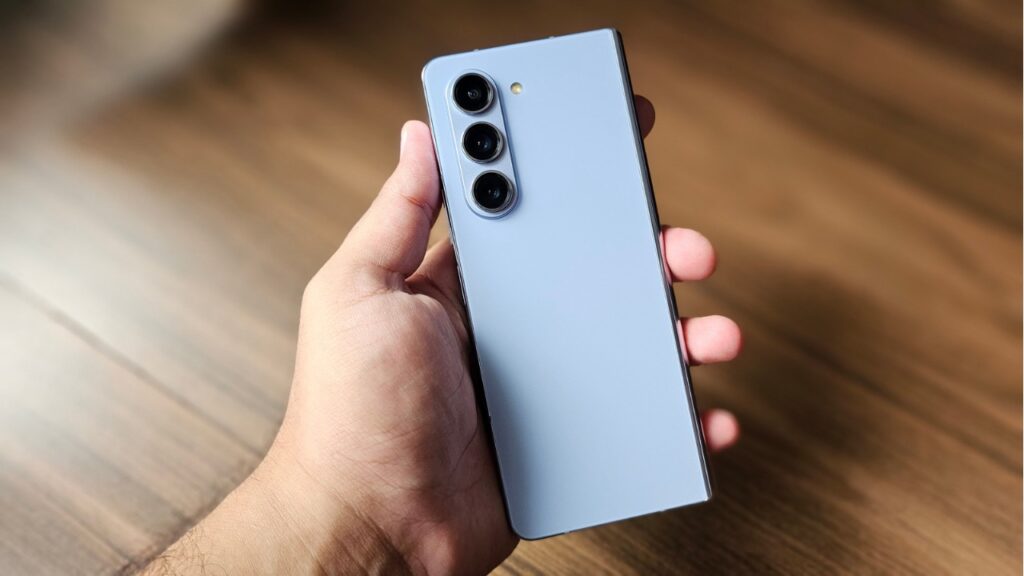 Even if they did, the App launches were all quick, while the animations were super smooth. There were no lags throughout the user interface, and that's how I expected it to behave. However, I did find the Fold 5 heating more often than I expected it to, such as when downloading a lot of apps or while charging.
The software is very well optimised for the form factor with features baked around how you can take full advantage of it. There's a new version of the taskbar, which can now hold up to 4 of your most recently opened apps.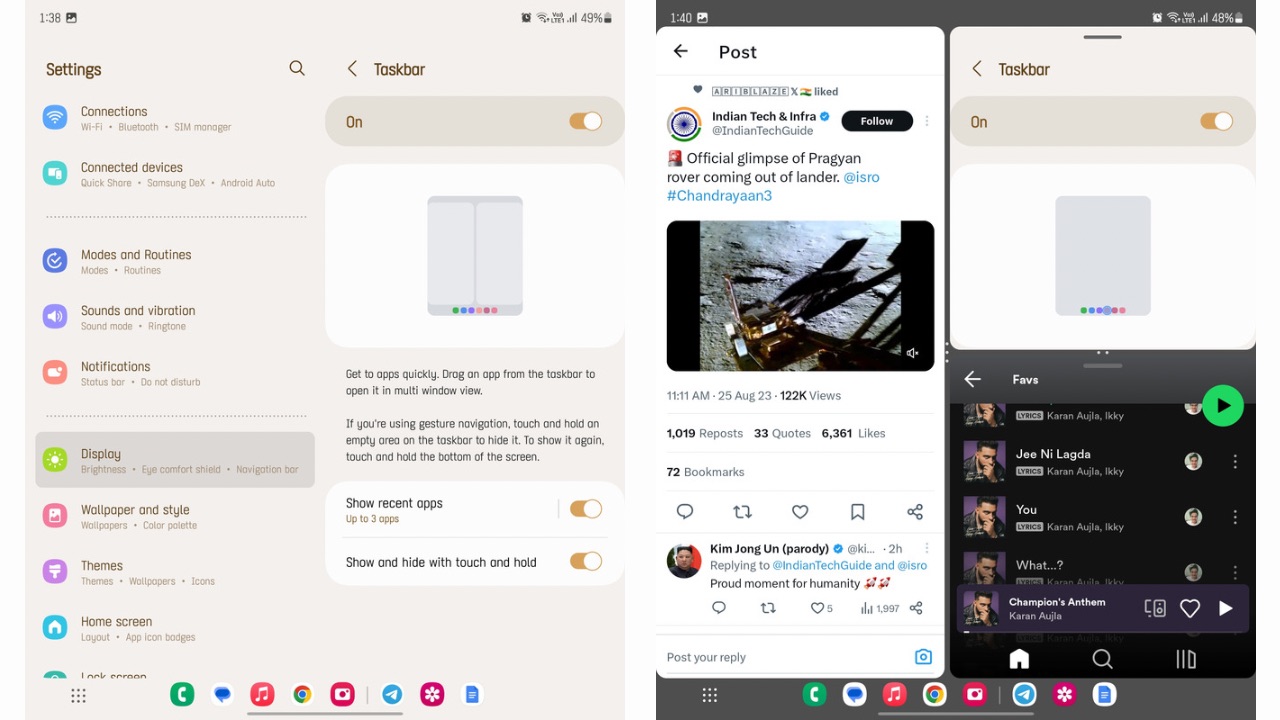 The continuity of the apps works fine for most of them if you start using them on the main display while they are running on the cover panel. Some apps, such as Apple Music, require a restart to adapt to the bigger UI.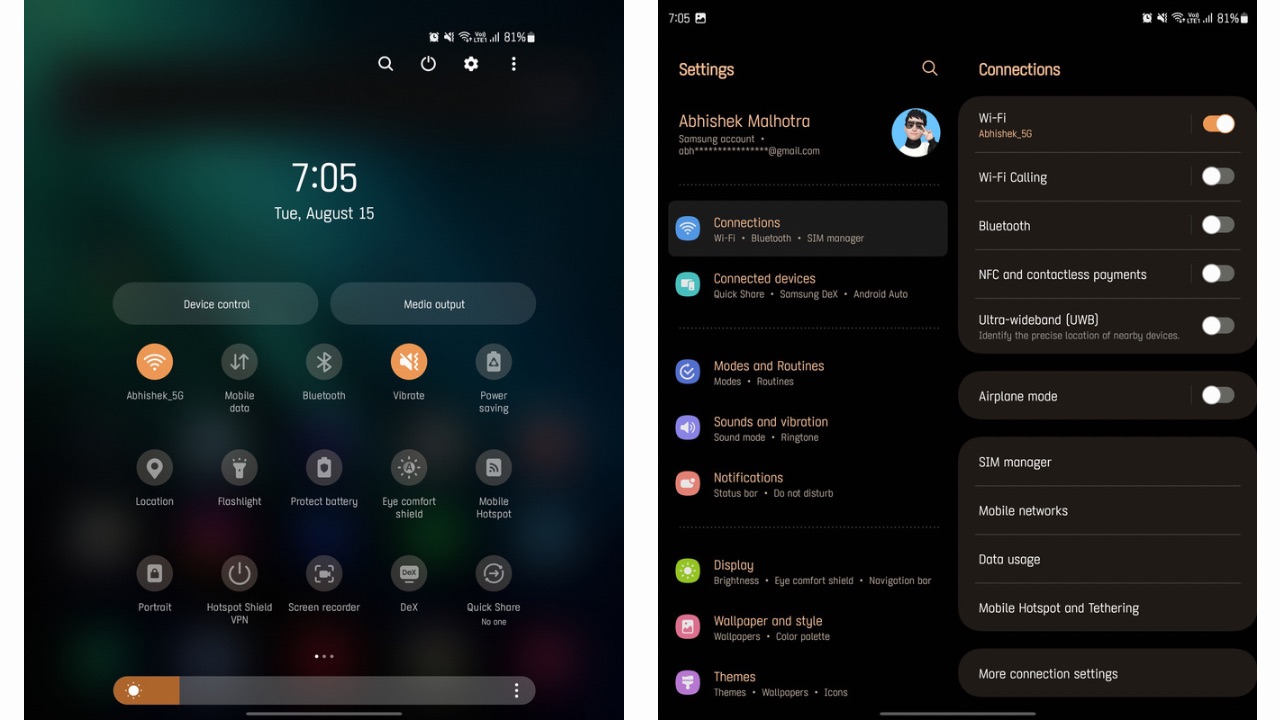 Apps like Chrome, YouTube and Samsung's apps work and switch fine between the two screens. Most apps are also suitably optimised for the main screen, including WhatsApp, that has an option to show your chat list and a particular chat side-by-side. I faced a single bug mostly with WhatsApp, where the screen would go blank upon folding or unfolding while using the app, and I had to lock and unlock the device to solve it. Apps like X, Instagram looked as if their zoomed versions are running on the handset when it's unfolded.
We have already talked in detail about the multitasking capabilities of the Galaxy Z Fold 5 that makes it a beast if you want to perform multiple tasks simultaneously. It can handle each app without any stutters and keep a combo of apps in memory for a decent amount of time. Further, you can set different wallpapers on the home and lock screen for both the cover display and the main display. In other words, your home screen layout and wallpaper, including that of the lock screen, can be different on both the bigger and smaller panels.
Our unit received the August 2023 security patch on August 20, and updates shouldn't be a concern with a Samsung flagship. Apart from this, all the regular One UI features, including lock screen customisation, various Always-on display styles, etc., are all available on the Samsung Galaxy Z Fold 5.
As for gaming, as you'd expect, the handset can handle all of them without any issues in terms of performance. However, the aspect ratio of both displays can be an issue in certain titles. The outer screen is too tall while the inner screen also has a usual aspect ratio, for both of which games aren't optimised.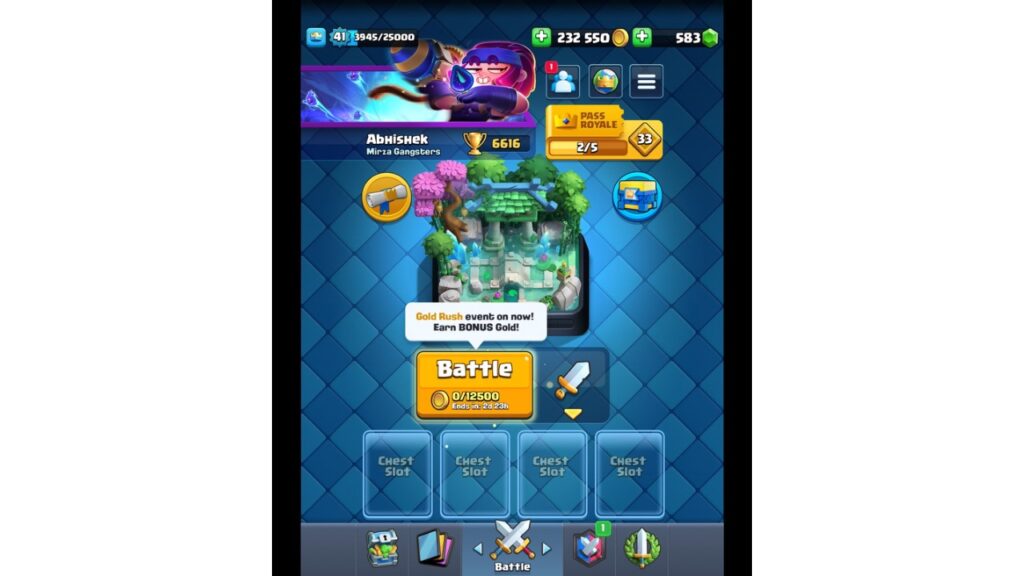 Some games can appear pixelated on the main screen while others have elements cut off from the top and bottom. Games like Clash Royale appear too zoomed out on the cover screen, while on the main screen, it shows black bars on either of the sides despite.
Apart from this, 5G connectivity, Wi-Fi and Bluetooth performance remained optimum.
Battery Backup: Impressive enough
The Samsung Galaxy Z Fold 5 carries forward the same battery as Fold 4, at a 4400mAh capacity. It supports 25W wired charging, 15W wireless charging and 4.5W reverse wireless charging.
The Z Fold 5 does heat up a little while charging and takes around 1.5 hours to charge from 0 to 100, which is actually not very impressive considering most other flagships and even mid-rangers can do the same percentage within half an hour. Wireless charging can be considered only for quick and small top-ups as it consumes much time.
Battery backup has been consistent and impressive throughout my review period. I could consistently procure around 6.5 hours of screen-on time with a day's usage that included YouTube streaming, browsing social media, Chrome, light gaming, music streaming, chatting and some amount of calling. My usage was mostly on Wi-Fi, but using 5G Mobile Data can cause a quicker battery drain and some heating, too. It also included the usage of both the cover screen and the main screen.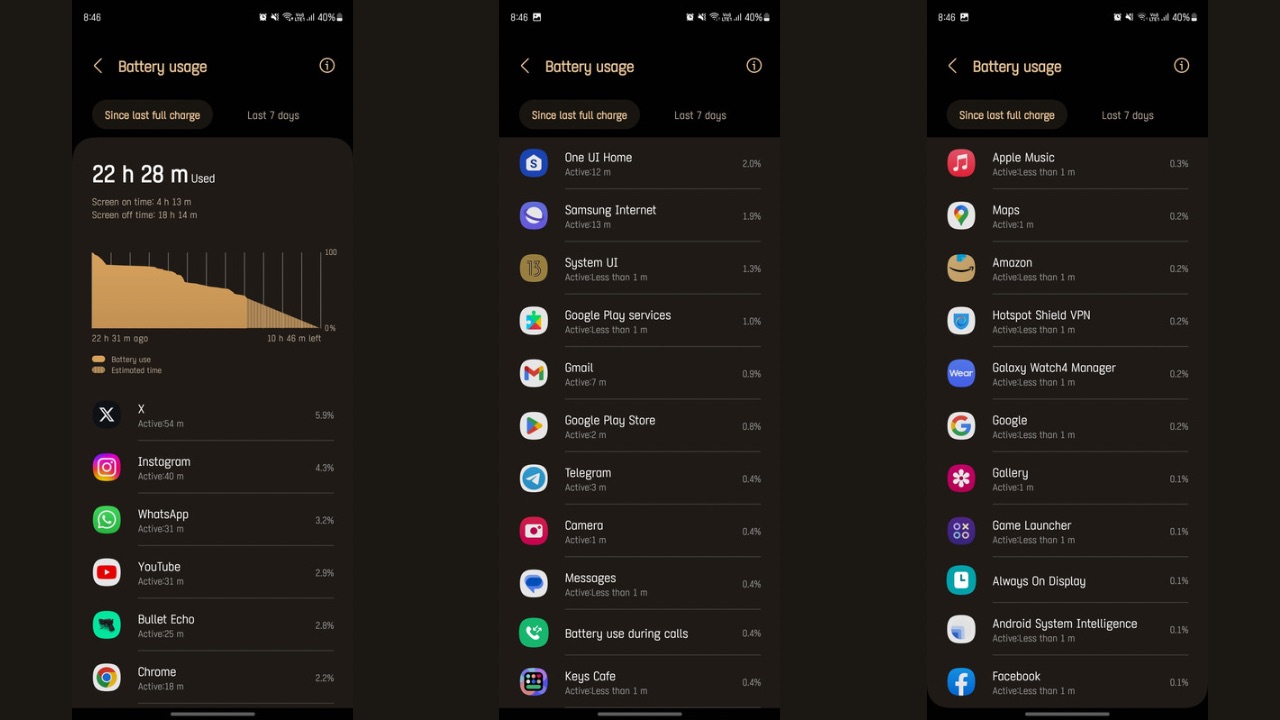 With heavy gaming, the screen-on time and usage period can drop easily. I could get past the 5-hour mark for screen-on time but not more than 6 hours during gaming. The same goes for the usage scenario where you may be using many maps for navigation. While in use, Samsung Internet does cause a high drain at times due to which battery backup can take a hit. Overall, the battery life was impressive.
Cameras: Not Bad At All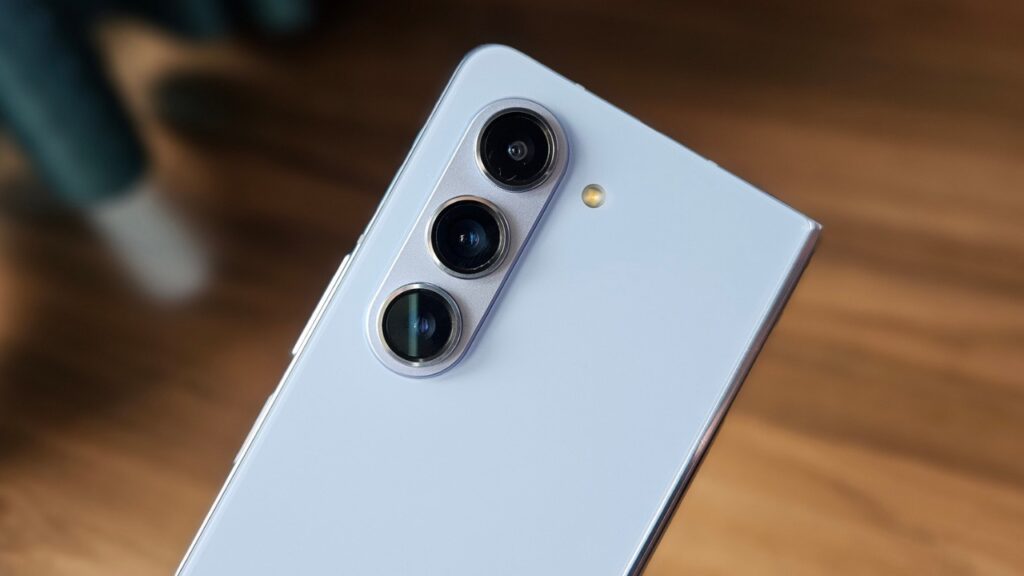 The Samsung Galaxy Z Fold 5 has the same camera setup as the Z Fold 4. The camera app works nicely and has the traditional UI Samsung mostly goes for. The shutter lag is well contained, and there are a bunch of modes to choose from.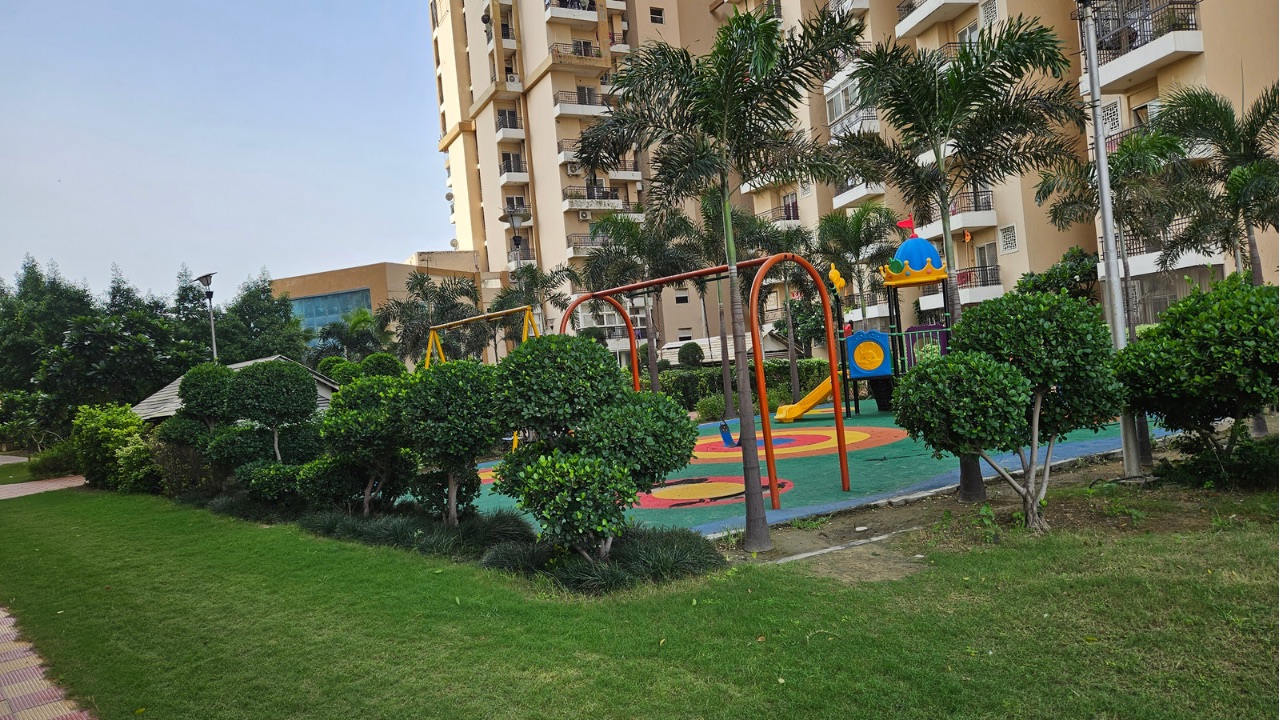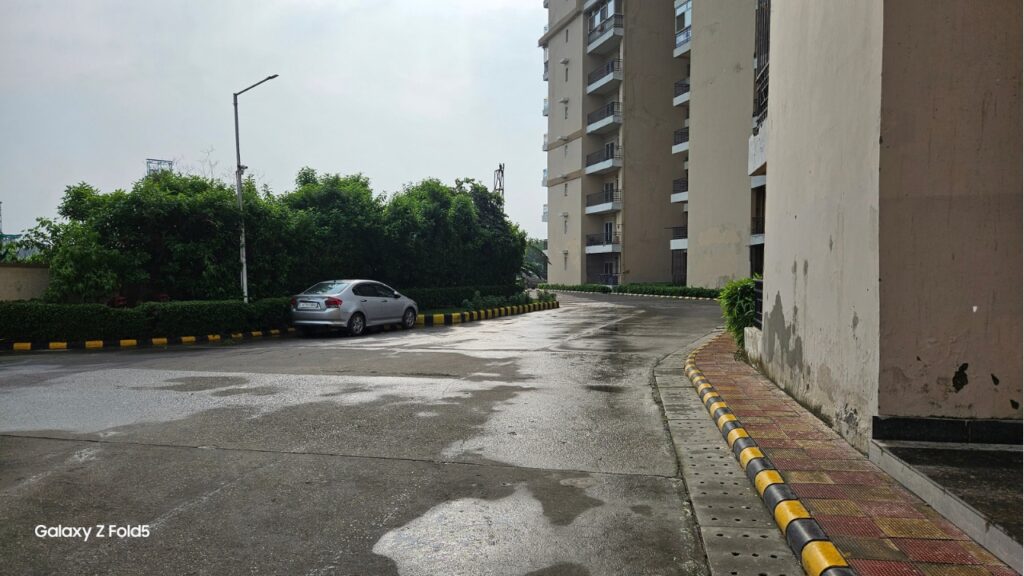 You can also use the cover screen to take selfies from the main cameras instead of the two selfie sensors. Coming back to rear cameras, shots from the main sensor turn out to be sharp and colour-accurate. I do feel they are oversharpened at times, but most of the time it's not an issue. The dynamic range is very decent, and the photos appear vivid, making for an impressive experience if taking shots from the main camera.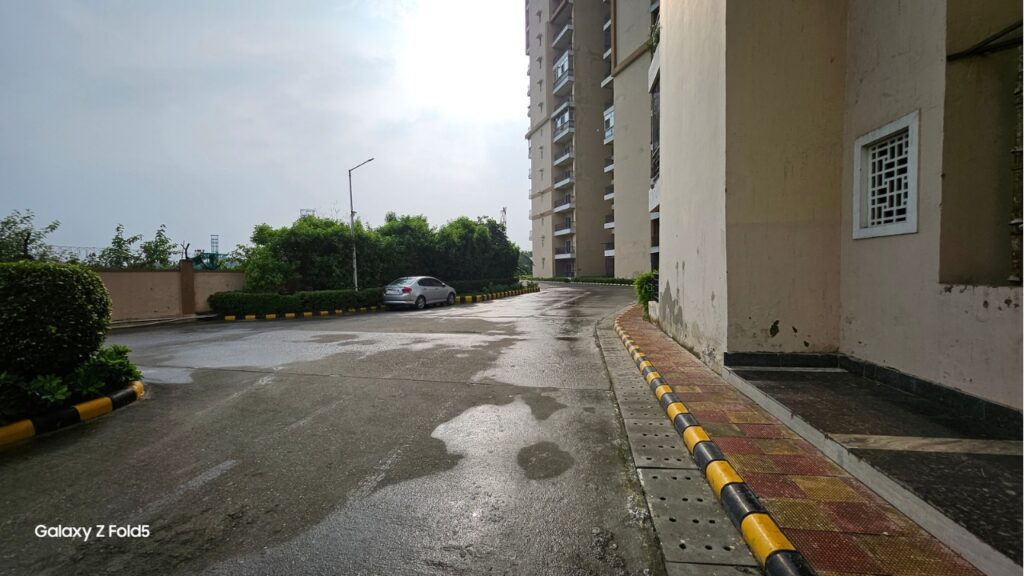 The ultra-wide angle maintains the sharpness and the colour profile of the photos from the primary camera, which is actually excellent. The quality of the shot in terms of exposure control and detailing is perfectly on point. The edges in an ultra-wide shot do appear a little distorted and noisy.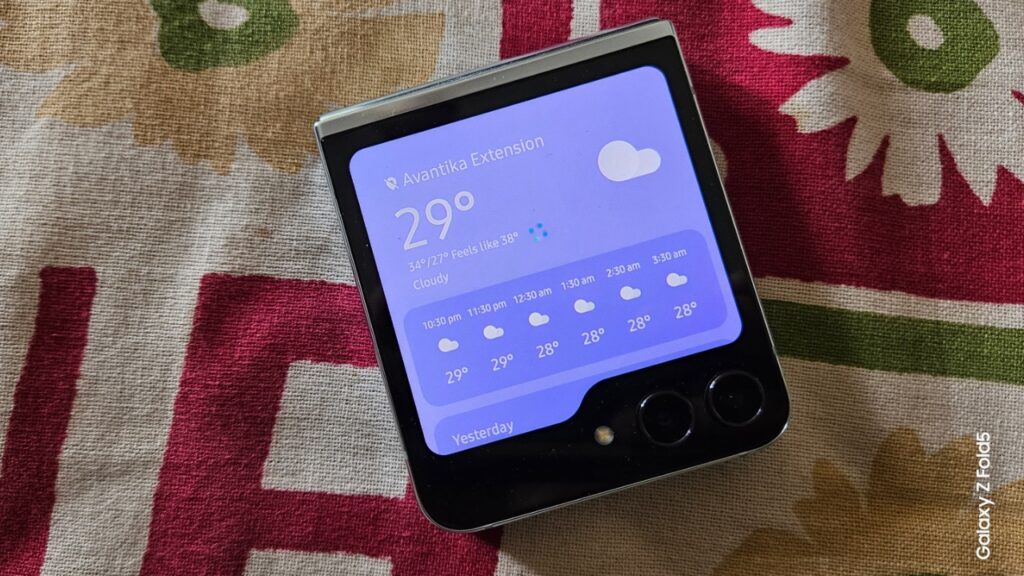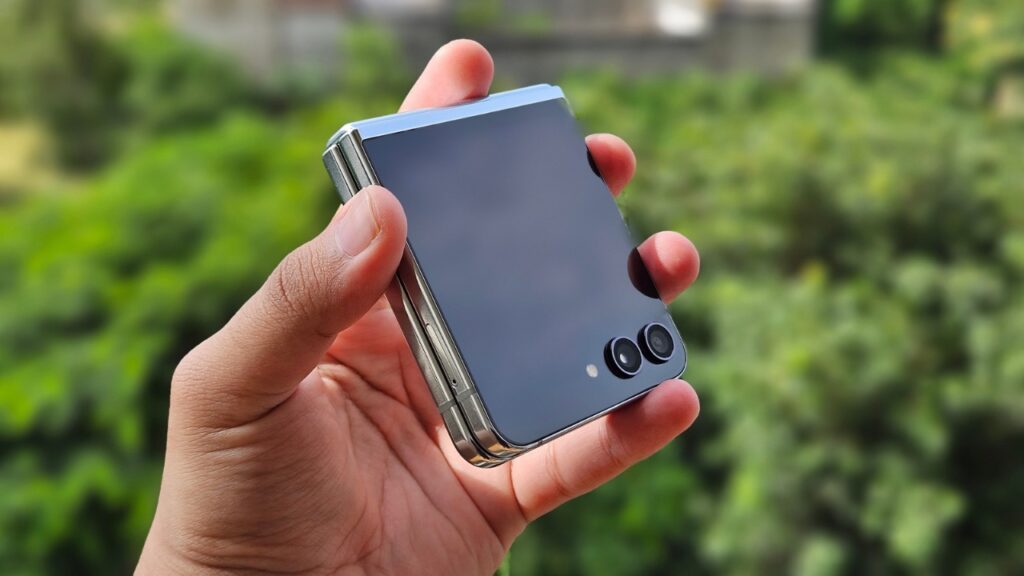 Shots under artificial lighting are equally impressive. They don't lack detailing, while colours are once again handled very well. Portrait photos, on the other hand, have a well-defined bokeh effect with accurate EDGE detection. These shots also look commendable in terms of sharpness and colours, and I couldn't find anything to complain about in these photos.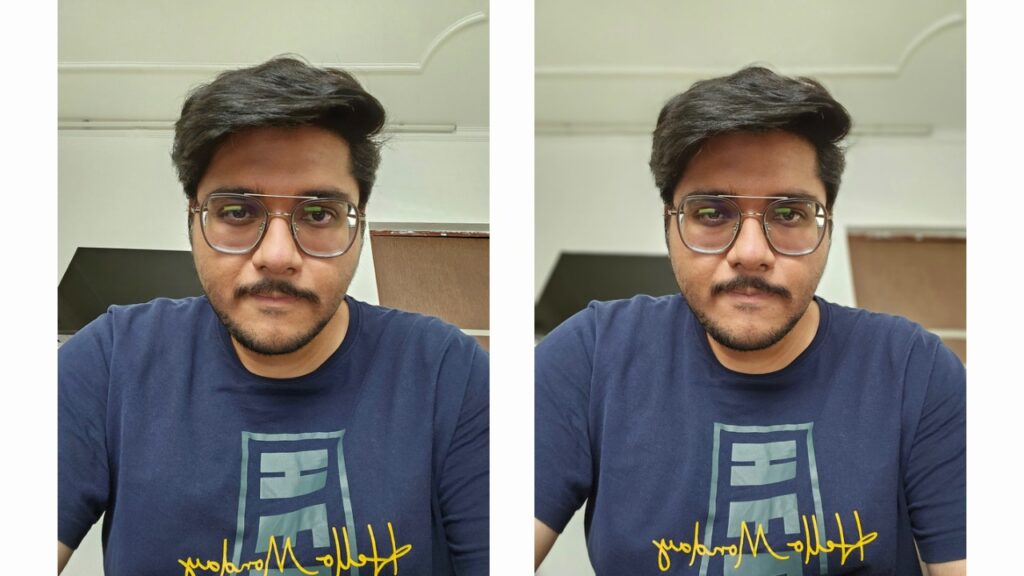 Selfies from the cover screen front-facing camera look good. The colour tones could have been better as they are warmer, but detailing and sharpness haven't been compromised. Selfie Portraits could have been better with edge detection.
The shots from the under-display front camera that resides beneath the folding panel output acceptable results. The photos from this camera highly depend on post-processing to increase the quality. I also noticed that these photos take a while to get processed after you click them compared to shots from the cover screen camera. They do lack some detailing and look comparatively soft. However, colour tones remain similar.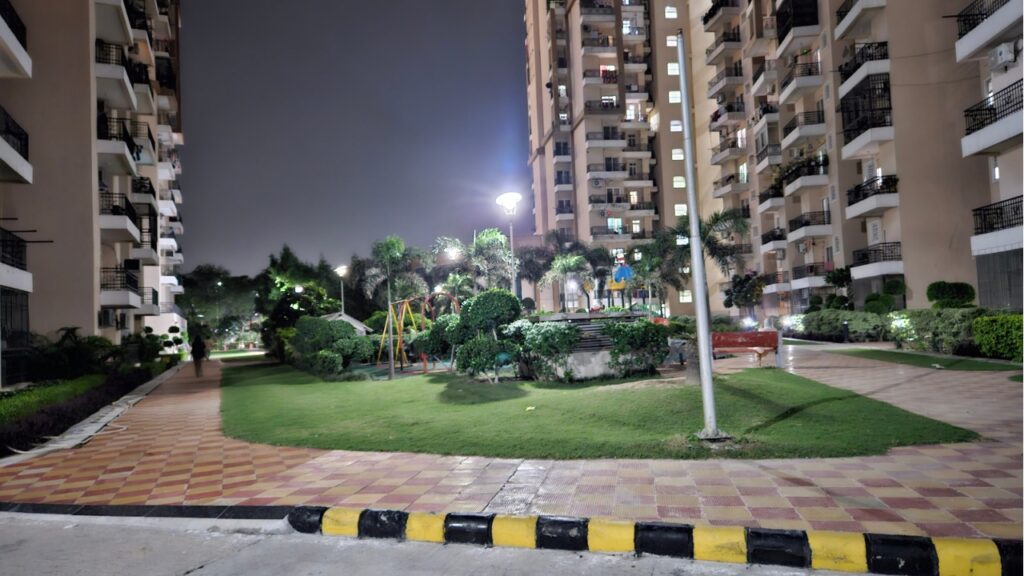 Night Photos without Night mode look average. The dark areas have a little noise, are soft, and lack details.
Low-light shots, on the other hand, once again have slight noise, but it's not intrusive, fortunately. Even under low-lighting conditions, the shots maintain their colour accuracy and detailing.