Oculus and Facebook have announced the sale of Oculus Go, a portable version of the Oculus Rift, which is about to be made available across 23 countries worldwide. The announcement was made during Facebook's annual F8 developer conference that's being held in San Jose California. The standalone VR headset would be priced at $199 (approx. Rs 13,270) as it offers an enhanced virtual reality experience without the need for a computer or a smartphone.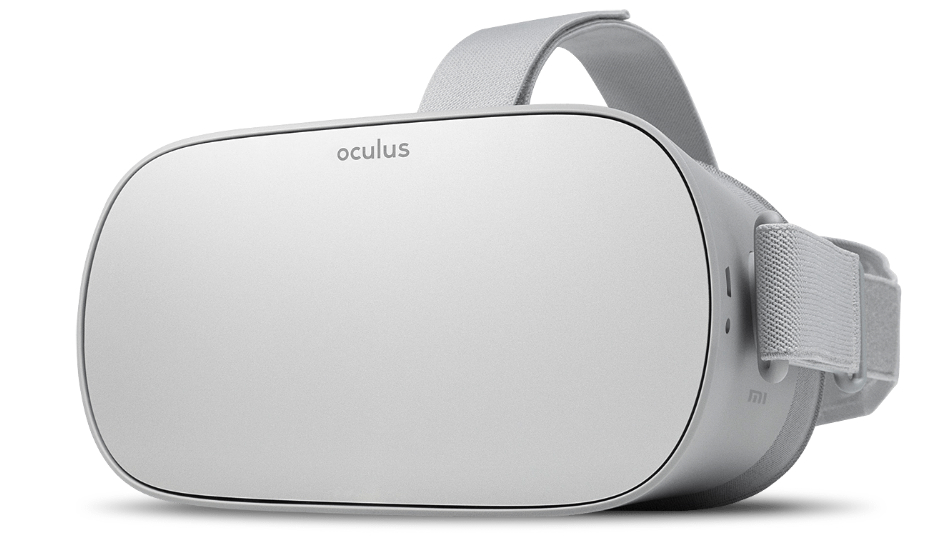 Coming to the device itself, the Oculus Go is powered by the same Qualcomm Snapdragon 821 chipset which was featured on the original Pixel smartphone. The VR headset comes with a fast switch WQHD LCD screen with a pixel density of 538 ppi, builtin audio, and microphone unit. While the entry-level wearable packs in 32GB of onboard storage, there's also a 64GB version that will be made available globally.
Oculus claims that the integrated software would be able to provide users with over thousand different titles to browse through at the moment with more to be added in the near future. The headset is expected to give a similar experience as Samsung's Gear VR with an additional perk being the fact that the Oculus Go doesn't need a smartphone or a PC to watch content from.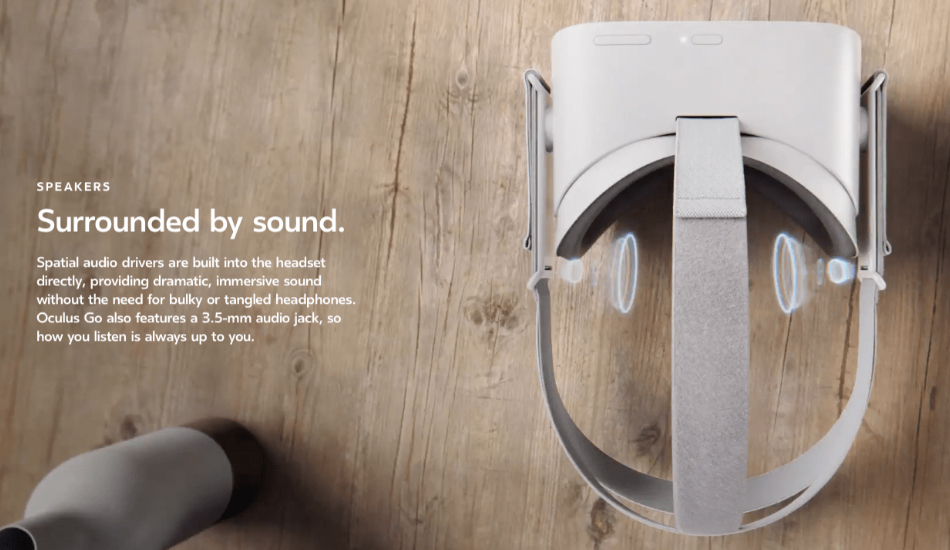 Users will be able to browse through Facebook, watch 360-degree content, play games and listen to music and all that can be done for three hours straight as that's how long the VR headset would last on a single charge. In addition to this, users will be able to enjoy the new Oculus TV service that will provide a personalized 3D surround experience like watching TV across a virtual living room or a theatre.
Besides Oculus TV, there's also a new Oculus Rooms feature that allows users to play games, watch TV shows and movies in a virtual chatroom. Users of the Oculus Go will also be able to enjoy live events like sports or music concerts in real time through the Oculus Venues service.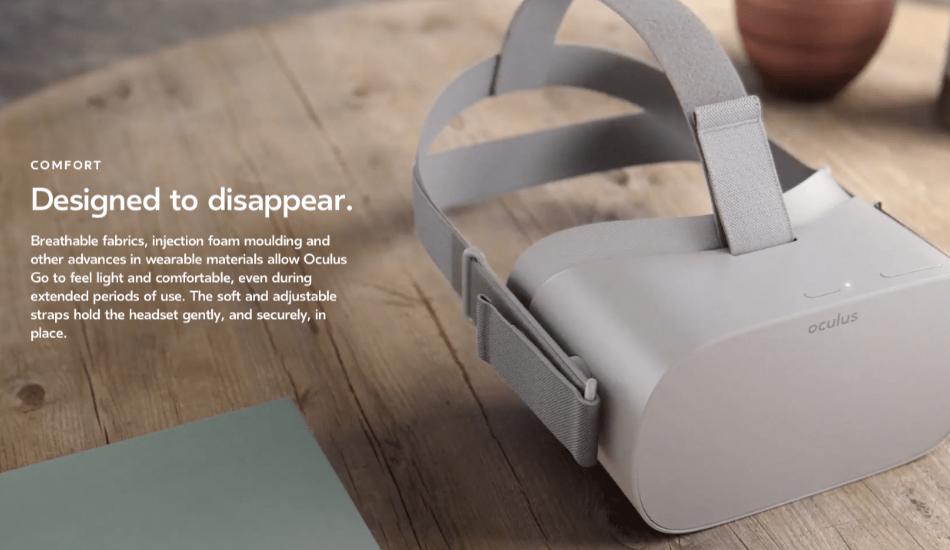 The Oculus Go VR headset can be purchased on Oculus.com in two different variants across US, UK, Canada, Taiwan, Switzerland, Sweden, Spain, South Korea, Poland, Norway, New Zealand, Netherlands, Japan, Italy, Ireland, Iceland, Germany, France, Finland, Denmark, Austria, Australia and Belgium. The entry-level 32GB variant comes at $199 (approx. Rs 13,270) while the expensive 64GB version is priced at $239 (approx. Rs 15,930).