HTC is quietly working with Google for a new Nexus tablet set to arrive later this year. This information was spotted in the Nvidia's own legal documents accidentally released online and later redacted. HTC has developed a new Nexus tablet – Nexus 9, along with Nvidia Team on the hardware and Google Android team on the software front. As per the legal document, HTC Nexus 9 is set to arrive in the third quarter of 2014. That means we can expect HTC and Google to make announcement any time soon.
HTC has been reported of working closely with Google for a Nexus line of tablet. Several benchmark and Android code citings point at the HTC Nexus 9 tablet with codename Volantis. The Nexus 9 tablet is expected to have 8.9-inch display with Quad HD (2560×1440) resolution. HTC has housed the 64-bit architecture based Nvidia Tegra T1 Denver processor coupled with 4 GB RAM.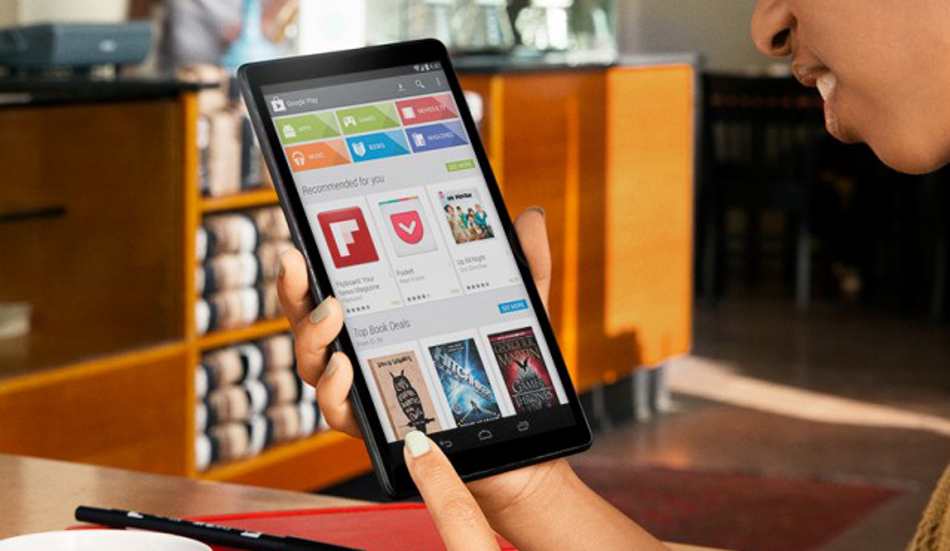 By default, the Nexus 9 will offered in 16 GB or 32 GB on-board storage. At the rear, it would have an 8 megapixel camera for imaging while in the front it is said to have a 3 megapixel camera. HTC has placed the stereo speakers in the front for better audio output. The Nexus 9 will come pre-loaded Android 4.4.4 KitKat and would be updatable to the next Android version – Android 5.0 Lemon Meringue Pie.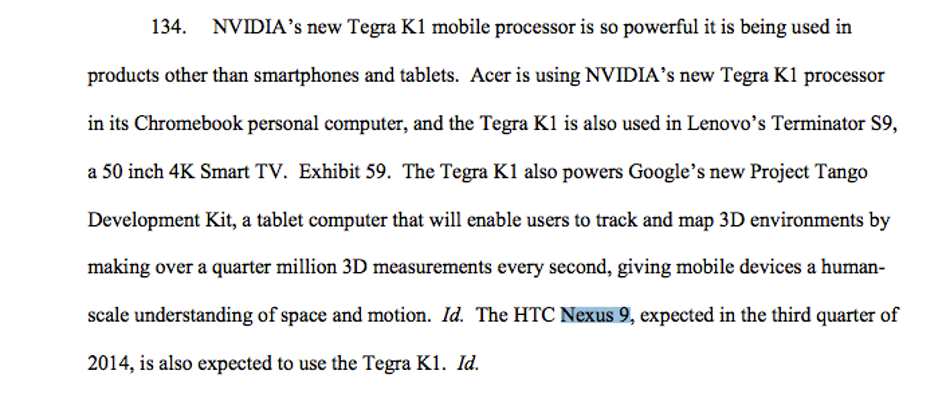 The Nexus 9 is said to be constructed with Aluminum Zero Gap process and expected to feature the premium HTC styling. Google and HTC will also offer 4G LTE network supporting version as well.
HTC, Google or NVIDIA did not formally share any information about the Nexus 9 tablet as yet. However, based on the document, we can expect the HTC Nexus 9 to be launched soon.