Carzonrent India, which operates EasyCabs radio taxi service in India, has launched two new important features in its EasyCabs Mobile application. The new features will enable customers to track the location of their booked cabs and even provide live traffic information once they book a car on the Easycabs Mobile application.
Easycabs Mobile application suite has been downloaded by over 50000 users since its release which allows users to book cabs. With the new feature, customers won't have to bother for any follow-up calls. With the app, they will now know the exact location of their booked cab and when will it be reaching the pickup location.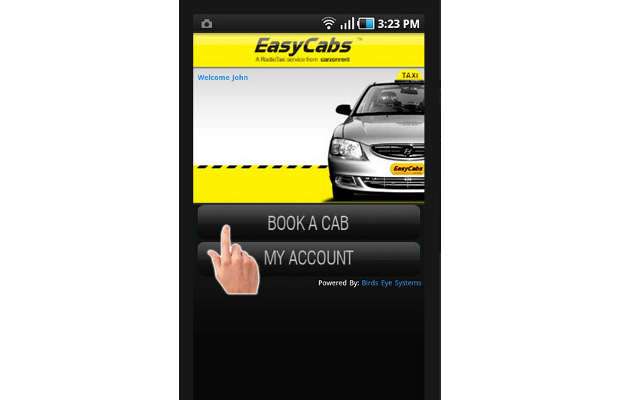 Another impressive feature of the updated Easycabs app is live updates on traffic. The feature powered by the Traffline.com will facilitate the Easycabs customer with the traffic situation on their way enabling them to sketch out a different route to surpass the traffic chaos, if any.
The EasyCabs mobile application feature is available for service to customers in Delhi-NCR, Mumbai, Hyderabad and Bengaluru.
Commenting on the new features, Rajiv Vij, chief executive officer, Carzonrent said, "Carzonrent is committed towards its customers for providing them quality and convenient services round the clock. It has been a constant endeavor of the company to meet the customer's expectations and raise the service standards."
EasyCabs Mobile application is one of the first and finest applications for booking cabs through mobile phones for local transportation within the city. The mobile app has been launched for all Android and Symbian based phones, Blackberry and iPhone.