IProf learning solutions, a Noida based company that provides tablet PC based education content in India, has launched XtraClass, a solution that delivers educational content like school curriculum, preparatory material for engineering and medical exams. The company is offering this solution for tablet PCs.
The company says that during pre-launch drive phase itself over 25 schools across various cities like Jaipur, Patna, Agra, Bhilwara, Boondi, Jhalawar, Kasganj etc. have adopted the solution. Over 3000 students are expected to get benefited by iProf's XtraClass which provides interactive study material for CEE (the new JEE pattern), AIPMT, (NEET), CA-CPT and 9th to 12th class curriculum.
"Proliferation of tablets and digitisation of content enables us to take concept based learning beyond the classroom. In a fast paced world, iProf is the smarter learning solutions which help students not only to revise their school curriculum but also study for entrance examinations." said Anurag Agrawal, business head, iProf Learning Solutions.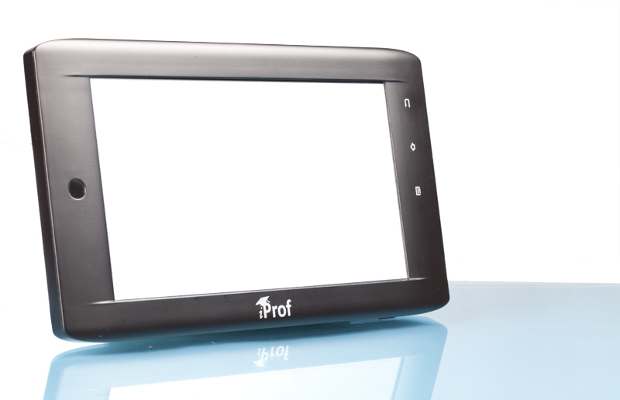 Students can choose any Android based 7 inch tablet PC for accessing the content comprising of video lectures, concept nuggets having 2D and 3D animations, library of digital notes and question bank.
The company will also offer WiFi routers to schools, through which they will get access to iProf servers in central data center over a secure connection.
The solution offers 300+ hours of content, audio and video lectures, digitised reading notes and unlimited practice tests. Students also get iProf Live that gives 24×7 student interactivity with teachers. Students may connect with faculty of choice through internet and phone and get their doubts cleared.
IProf is also working with coaching institutes to complement their classroom teaching with high quality self-study material covering entrance exams and school curriculum.
The company will soon start to offer the content directly to the students for which they will charge Rs 5000 for 1 year, and also offer tablets at attractive rates starting from Rs 5,000, for which they have tied up with Samsung, HCL and Reliance.
It has centers called iProf study zones, where students can walk into experience the content before buying. You can get address and more details about the initiative from here.