Huawei launched its Nova series a little while ago, the cheapest of which was the Nova 3i that went on sale yesterday on Amazon. While the Huawei phone comes loaded with a slew of interesting features including a quad-camera setup, the latest Kirin 710 chip, a glass sandwich design and is also on the affordable side, there's just one thing the Chinese company looks to have switched to the backfoot – the pricing.
Let's not be mistaken, the Huawei Nova 3i is available at a modest Rs 20,999 price tag and is definitely worth a praise for packing a balanced specs sheet. But at the same time, it's priced relatively at the same level as that of other budget phones, including two of its own newcomers – the Honor Play and the P20 Lite.
While some might think of this as a foolish move to cannibalise its sub-brand Honor as Huawei is making sure all three of its sub Rs 21,000 devices hit almost identical sections of the audience. But, is Huawei really trying to mix and match with what people want the most in their smartphone or is it lining up its devices like Samsung once did to make sure it hits every single price spot with multiple options? We're here to find out and in order for us to do that, we'll have to first compare these three smartphones and see for ourselves if they are any different from the other.
Huawei Nova 3i vs Honor Play vs Huawei P20 Lite
Huawei Honor Play
Huawei P20 Lite
Huawei Nova 3i
Processor
Hisilicon Kirin 970
Hisilicon Kirin 659
Hisilicon Kirin 710
Display
6.3-inch Full HD+, 2340 x 1080 pixels
5.84-inch FHD+, 2280 x 1080 pixels
6.3-inch Full HD+, 2340 x 1080 pixels
Memory
4GB, 64GB
4GB, 64GB
4GB, 128GB
Camera
16MP (f/2.2, PDAF) + 2MP (f/2.4, depth sensor), 2160p@30fps, 1080p@30fps, 16MP front (f/2.0, 2.0µm)
16MP (f/2.2, 1.0µm, PDAF) + 2MP, 16MP (f/2.0, 28mm, 1.12µm)
+ 24 MP front (f/2.0), 1080p@30fps, HDR
16MP (f/2.2, PDAF) + 2MP, depth sensor, 24MP + 2MP (rear), HDR, panaroma, 1080p@30fps
Battery
3750 mAh
3000 mAh
3340 mAh
OS
Android 8.1 Oreo, EMUI 8.2
Android 8.0 Oreo, EMUI 8.0
Android 8.1 Oreo, EMUI 8.2
Price
Rs 19,999
Rs 19,999
Rs 20,999
Build & Design:
The Nova 3i comes with a glass sandwich design, with glass panels on both the front and back sides that curve around the edges to maintain smoothness with the metallic frame. While the glass back gives the device a premium feel, rest assured that it will also attract a ton of fingerprints and smudges during its run. The metal sides provide an excellent grip and users can choose from Black, White and Blue for a back panel which are low profile options if you're familiar with Huawei smartphones.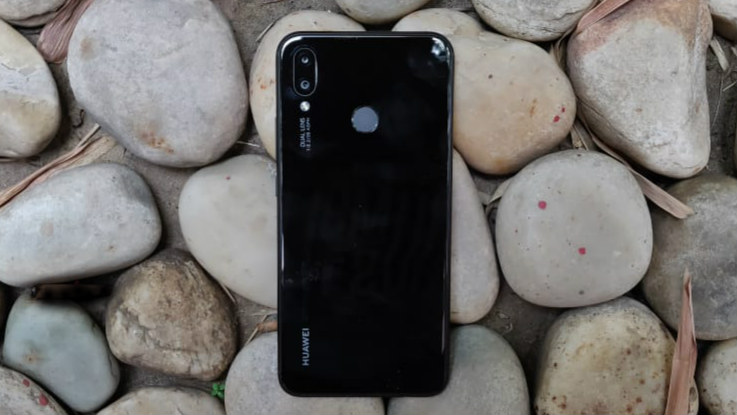 The Huawei P20 Lite might well be mistaken for the Nova 3i if it were not for the Huawei branding at the bottom of the front panel. The device comes with a no-nonsense design with flat panels on both sides adhered to an aluminium panel, that offers some grip to the rather slippery flat panels. Speaking of the panels, the front is surely made of glass while the back panel looks and feels like glass but Huawei hasn't ever confirmed it is indeed glass. The cheapest of the P20 series also takes inspiration from its flagship sibling and comes in attractive colours – Klein Blue, Sakura Pink and Midnight Black.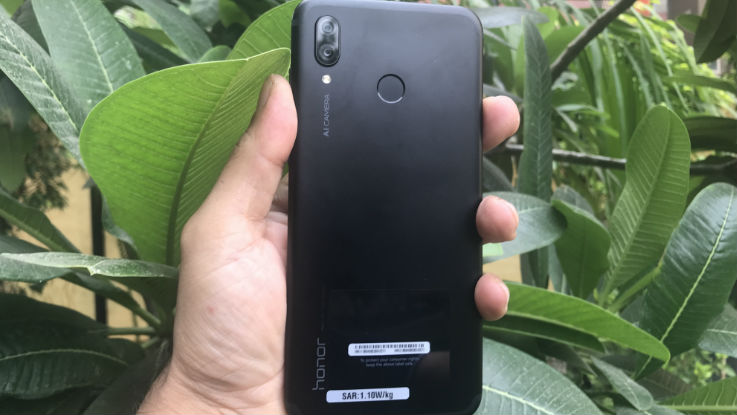 The Honor Play gets the benefit of a metallic body this time, versus the trending glass design and rightly so, as it's a device made to withstand the daily roughness of mobile gamers and their frustration. With metal at the back and glass on the front, you're getting a better grip but also compromising on the elegant looks of a glass device. However, the build is robust and with rounded corners, the device will be preferable for long hours of gaming than the rest of its siblings.
Winner: Huawei P20 Lite
Second Place: Nova 3i
Display: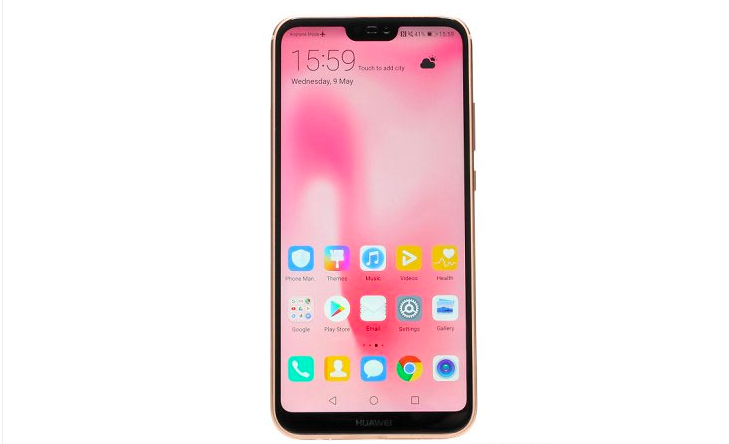 The Huawei P20 Lite sports the most on-screen pixels among the three on its 5.84-inch IPS LCD panel which has a resolution of 1080 x 2280 pixels, thus amounting to 432 ppi. There are minimal bezels on all sides with a notch at the top which adds up to a screen space of 80.5 percent on the 19:9 display. While the P20 Lite is the densest of the displays, it's also the smallest of the three, thus managing to pack in as many pixels as possible in a limited panel.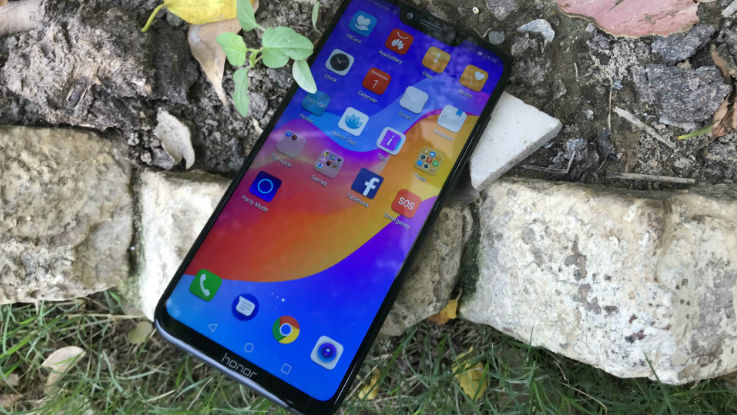 The Nova 3i and Honor Play pack in the same 6.3-inch Full HD+ IPS LCD display with a screen resolution of 2340 x 1080 pixels, thus featuring a pixel density of 409 ppi. There lesser bezels on both these devices compared to the ones on the P20 Lite but, it's the Nova 3i which gets blessed with no Huawei branding on the front, thus making it an all-screen device at this price point.
Winner: Nova 3i
Second: Honor Play
Hardware:
The Honor Play, being gaming-centric smartphone comes with Huawei's flagship Hisilicon Kirin 970 chipset which is also seen on many of the high-end phones from Huawei. This coupled with 4GB of RAM and 64GB of internal storage should comfortably keep you on top of your daily tasks. The Honor Play is also the first device to be seamlessly enhanced with GPU Turbo and in our review(https://www.themobileindian.com/reviews/honor-play-review-will-it-impress-the-gamers-1659) we found a significant difference playing games on this phone as compared to other Kirin 970-powered smartphones, thus making the Play, one of the powerful devices to bless the smartphone world.
Next in line is the Nova 3i which is the first Huawei smartphone powered by the latest octa-core HiSilicon 710 chipset clocked at 2.2GHz. The phone is loaded with a 4GB of RAM and 128GB of internal storage. Huawei says the Kirin 710 is twice as powerful as the previous generation Kirin 659 processor and only lags behind the Snapdragon 710 by a small margin. The device is still decently powerful with a higher-than-mid-level chip and we'll only know more in the long run.
The Huawei P20 Lite employs the same Kirin 659 chipset as the P10 Lite and Mate 10 Lite, and the entry-level Honor 7X smartphone. If you were familiar with any of these three devices, you'd get a clear picture of what to expect from the P20 Lite. With 4GB RAM and 64GB of onboard storage, the device might not lag on day-to-day usage, but there's nothing further you must expect from the Kirin 659 chipset, which clearly isn't a chart-topper by no means.
Winner: Honor Play
Second: Nova 3i
Software: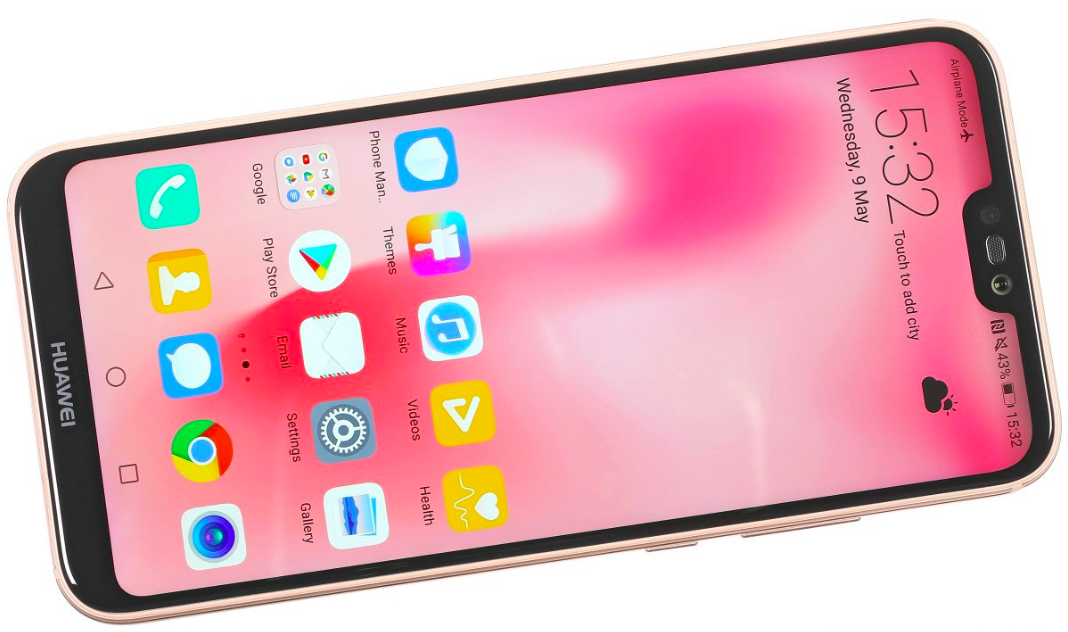 All three Huawei phones run on Android Oreo but it's the Honor Play and Nova 3i which are blessed with the more new Android 8.1 Oreo with EMUI 8.2 on top. However, once you start using it, the interface on either of the phones will look and feel the same as you'll be greeted with an iOS-like home screen style by default. Although the custom skin provides a ton of personalisation tools, it's also the reason behind the slowing down of the system which is bound to happen in the long run. There's a learning curve to keep in mind when buying any of these smartphones but it's the Honor Play which flaunts the software-optimised GPU Turbo mode for enhanced gaming.
Winner: Honor Play, for handling the EMUI interface quite well.
Camera:
As good as the Honor Play is in the performance department, the device takes a step back in terms of imaging. The Play sports a trimmed dual-camera setup that comes with a combination of 16-megapixel primary and a mere 2-megapixel secondary sensor. If it hadn't been for its AI functions like scene and object detection, the Play wouldn't pass for a camera smartphone one bit. While daylight shots are decent at max, the device doesn't quite produce as much sharpness and colours in low light conditions. Macro shots are okay-ish while the 16MP front-facing sensor clicks decent selfies.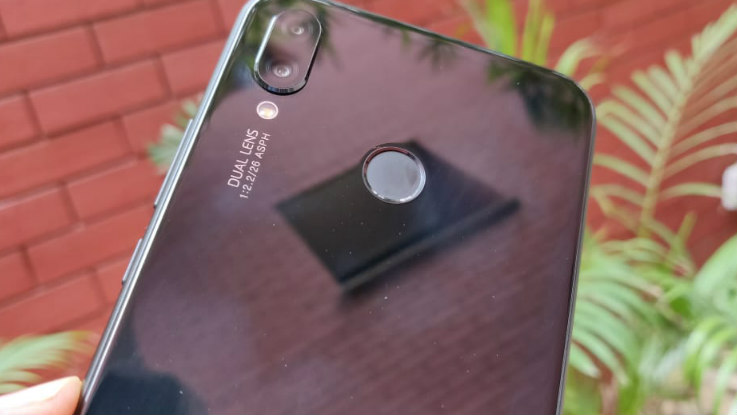 In the Nova 3i, you get dual rear and front cameras in this phone as well. The rear sports a 16-megapixel sensor with LED flash, f/1.8 aperture, PDAF and 2-megapixel sensor secondary sensor. For the front, it has dual cameras of 24-megapixel with f/2.0 aperture and 2-megapixel sensors. The Huawei Nova 3i bears similar specifications for the front camera as compared to Nova 3 and thus clicks sharp and well-detailed pictures with accurate contrast and colour reproduction. The camera UI comes loaded with a host of interesting features and you also get AR lens, which is yet another rip-off of Apple's Animojis. Apart from this, you get different modes like Pro, Slow-mo, Night, Panorama, Light painting, HDR, Time-lapse, Filter, watermark, artist mode among others.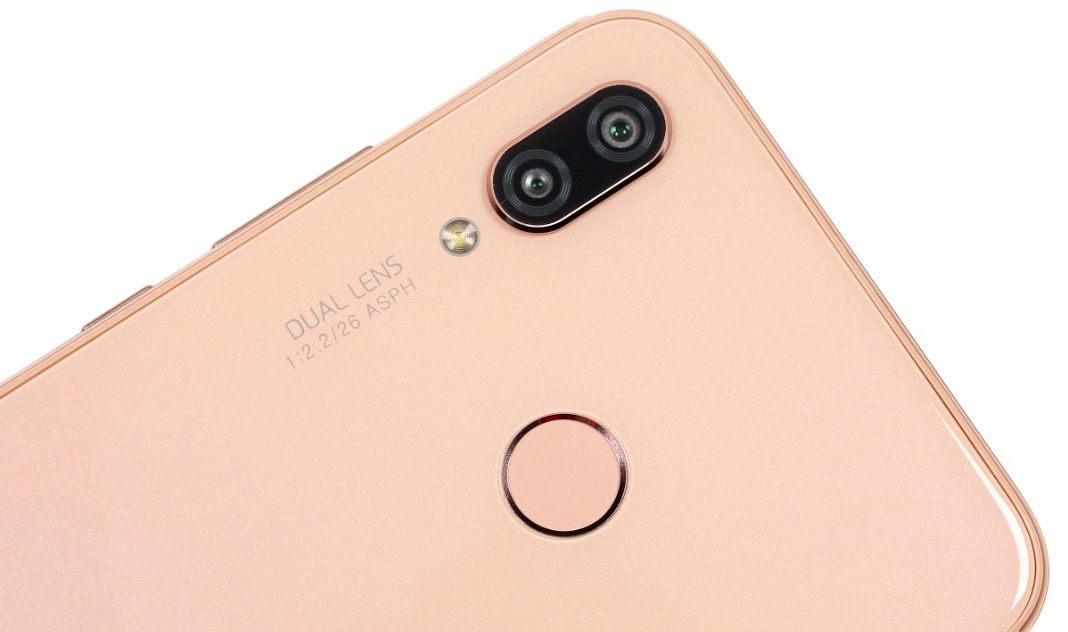 However, the P20 Lite is the champion among the three as it comes with a 16MP main camera with f/2.2 lens on the back, accompanied by a 2MP sensor for depth information. The daylight pictures came with resolved detail and accurate and pleasant colours while the night shots worked in a similar way as that of the P20 Pro, combining a couple of snaps with different exposure into a single picture, thus clicking some dope low light shots. The selfie camera on the P20 Lite has a dual 16 MP (f/2.0, 28mm, 1.12µm) + 24 MP (f/2.0) setup on the front which does a fine job at recognising your face and adding a Portrait effect in Bokeh mode.
Winner: P20 Lite
Second: Nova 3i
Battery:
All three Huawei phones come with differently configured batteries. While the Nova 3i comes with a moderately sized 3340mAh battery, it lacks any kind of fast charging capabilities as it comes with a 10-watt charger. The P20 Lite comes with a 9V/2A – 18-watt fast charger bundled with the phone but the device comes with an even smaller 3,000mAh battery. It's the Honor Play which beats the other two with the larger 3750mAh power unit, an 18W Fast charger and also a power efficient chipset on the inside.
Winner: Honor Play
Second: P20 Lite
Conclusion:
Having gone into details, it's clear that all three handsets from Huawei perform varyingly at different scenarios. If performance and gaming is your go-to option, the Honor Play checks all the right boxes with a top-of-the-line Kirin 970 chip, a rigid metallic stricture and a massive battery that supports fast charging.
The much older Huawei P20 Lite takes inspiration from its flagship sibling and thus has sleek design elements giving it a premium look on a rather moderately-specced device. The smartphone's camera is what saves a big deal for the cheap P20 series handset as it handles imaging in a practical yet no nonsensical way.
Huawei has rightly introduced the Nova 3i as the best alternative to the Honor Play and P20 Lite if you are confused about what to buy your smartphone for. Not only does the Nova 3i come with a more than mid-range Kirin 710 chip, the device performs equally well in the camera department, all of which is carefully wrapped inside a glass sandwich design that's available in attractive colours. The Nova 3i is clearly a winner for that smartphone crowd who want a really good budget smartphone that performs well and also doesn't disappoint when clicking pictures or being taken pictures of.
Having said that, it comes down to how Huawei will showcase its three latest smartphones to the crowd. While presenting three varying choices to smartphone users sounds like a good option, Huawei will need to clear the air about the talking points of all three. While things would be easy to sort out of you're relatively well informed with technology, the Chinese company will need some establishing to do if it plans to sell all three above mentioned devices at the same time, not to forget at the same price bracket.