Nothing has revealed its second smartphone and its latest product in India, the Nothing Phone (2). With a price tag of Rs 44,999, it gets the same Chipset as the iQOO Neo 7 Pro that starts at Ra 34,999. However, it's not just about the chipset always and there are other factors that need to be considered before we jump to any conclusions. So here we are with a comparison of both the smartphones based on our daily usage of these handsets. Does the higher price tag make the Phone (2) a better smartphone overall, or does iQOO blow it out of the picture by giving you a better experience at a much cheaper price tag? Let's find out.
Design & Build Quality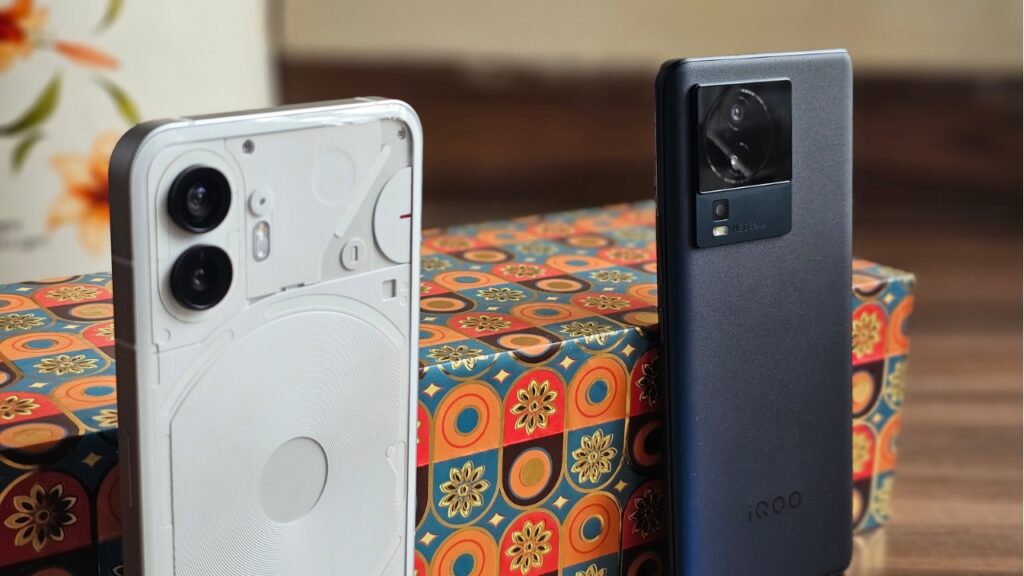 While the design of a smartphone is always subjective, we feel that one smartphone out of the two definitely gets it better, and you guessed it right. It's the Nothing Phone (2). While some may like a minimal and clean approach iQOO has taken with its Neo 7 Pro as it does with most of its other models too, Nothing brings more uniqueness to the table with its Phone (2) and something the world hasn't seen before.
The core design language of transparency definitely plays out well for the brand and is an eye grabber which also makes the iQOO Neo 7 Pro look dull in front of it. While both of them feel premium in the hand, the Nothing Phone (2) provides a better grip, thanks to the flatter sides and less slippery materials used for making the device. iQOO Neo 7 Pro is less grippy, which I also mentioned in the review of the smartphone. At least the Blue colour we got is actually slippery because of the materials used. Moreover, it has a plastic frame while Nothing uses Aluminium.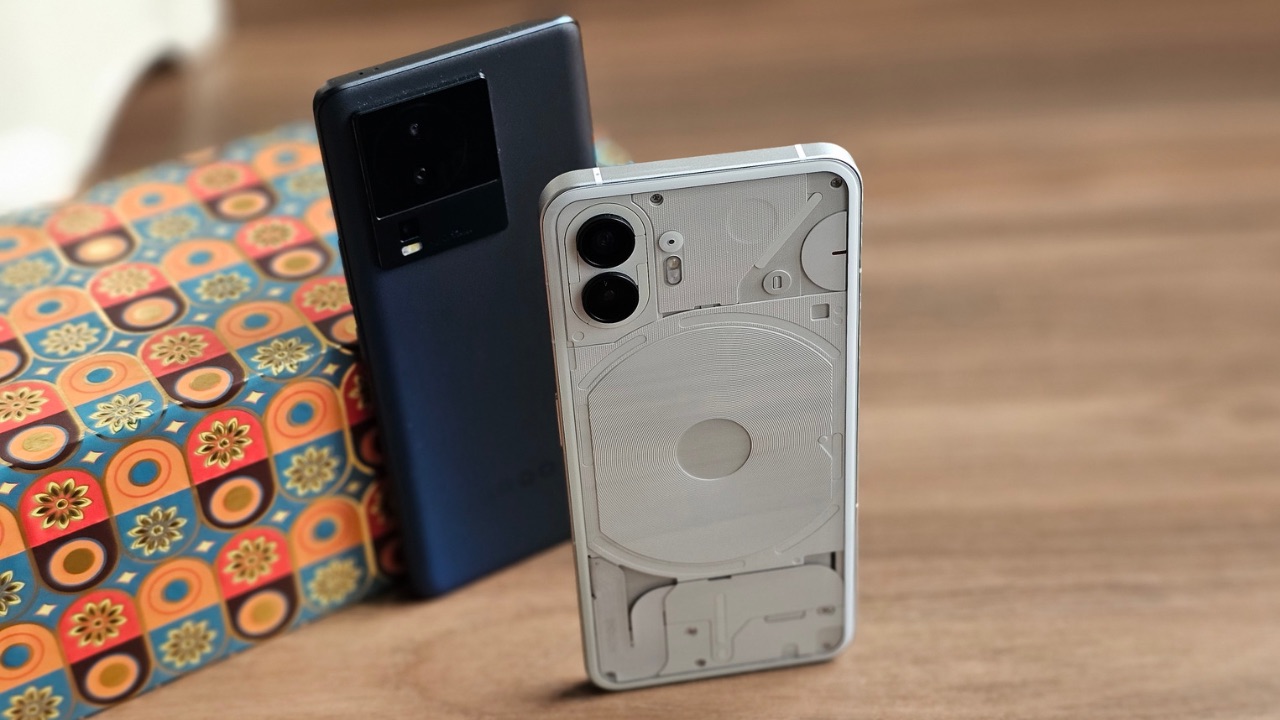 Overall, the Nothing Phone (2) takes the win in this round due to the more premium materials, appealing and unique design, and because of the better in-hand feel. Of course, the glyph interface is also an added advantage if you purchase the Nothing Phone (2).
Display
The Nothing Phone (2) sports a 6.7-inch full-HD+ OLED LTPO display which has adaptive 120Hz Refresh Rate support, 10-bit colour depth, HDR10+, 1000 nits outdoor peak brightness and 240Hz touch sampling rate. The panel is protected with Corning Gorilla Glass.
The iQOO Neo 7 Pro gets a 6.78-inch E5 AMOLED Display with a FHD+ (1080 x 2400 pixels) resolution, HDR10+ support, up to 1300 nits peak brightness and a 120Hz refresh rate.
The front design of the smartphones is debatable. While the Phone (2) gets uniform bezels that add to the aesthetics, the Neo 7 Pro has a panel that has slimmer bezels than the Phone (2). However, in our usage, the Neo 7 Pro's display felt slightly better in terms of outdoor brightness, and punchier colours than the panel on Phone (2). Furthermore, the panel supports HDR 10 in Netflix while Phone (2) misses on that.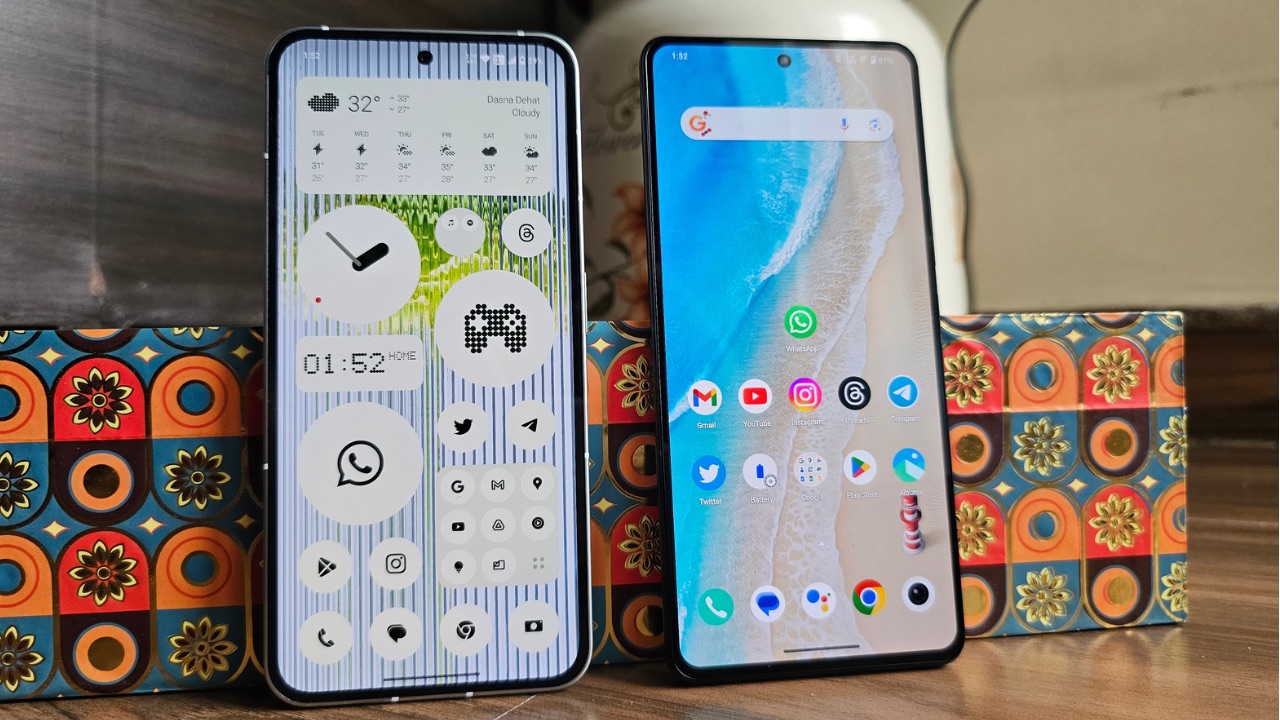 On the other hand, Nothing Phone (2)'s display is more advanced as it's an LTPO panel allowing it to adjust refresh rate dynamically between 1Hz and 120Hz based on the content on the display. The Neo 7 Pro can only switch between 60Hz and 120Hz. The viewing angles are also better on the Phone (2). We would give this round to the Neo 7 Pro because its panel is brighter, reproduces better colours, has HDR 10 support in Netflix and is slightly sharper also.
The LTPO panel will help the Phone (2) in better battery backup but using a regular high refresh panel doesn't stop iQOO from giving impeccable backup. More on that later in the article. This also doesn't mean that Phone (2)'s display is disappointing. It's very much flagship level and is enjoyable to look at.
Read More: iQOO Neo 7 Pro Review: Cause of Worry for Competition
Software & Performance
The performance factor plays a major role for those who are spending this much and none of the two devices disappoint in delivering here. Both of them pack the Snapdragon 8+ Gen 1 chipset that also happens to be one of the most power efficient processors out there, apart from being powerful. There's nothing these smartphones can't handle. RAM management is also decent on both of them.
As for software, the Nothing Phone (2) takes the win and also seems to be miles ahead in terms of user interface. While iQOO's software may have more features and customisation, Nothing keeps it clean with Nothing OS. It brings only essential customisation that feels perfect.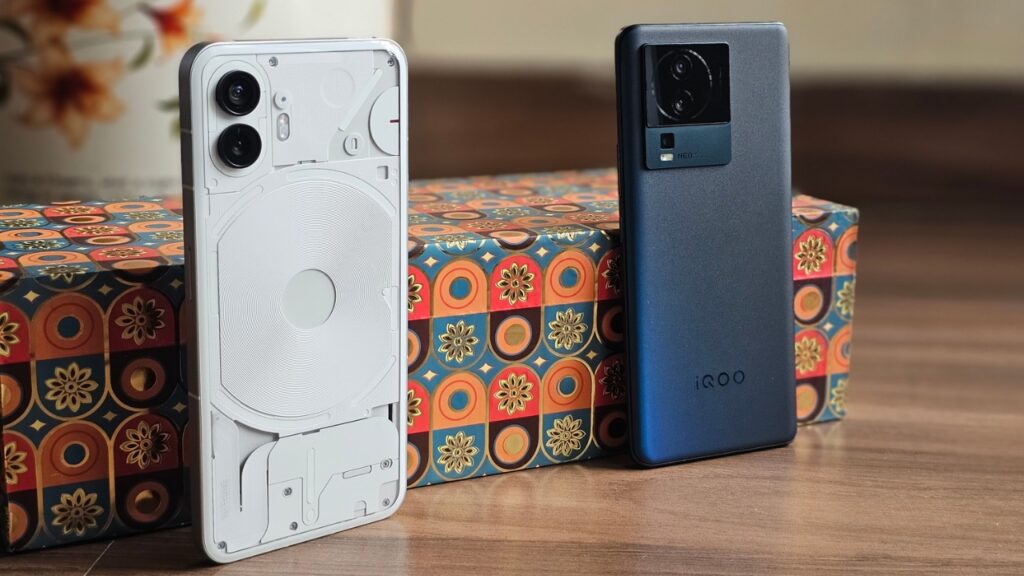 It is also close to stock Android meaning the animations and the user interface looks better than what we have on iQOO. While FunTouch OS has gone through many iterations, it still feels unpolished and unfinished in comparison to Nothing OS 2.0 that is just a year old and has already made considerable progress. It feels more complete, polished and elegant than FunTouch OS, which is actually in dire need of a redesign at this point.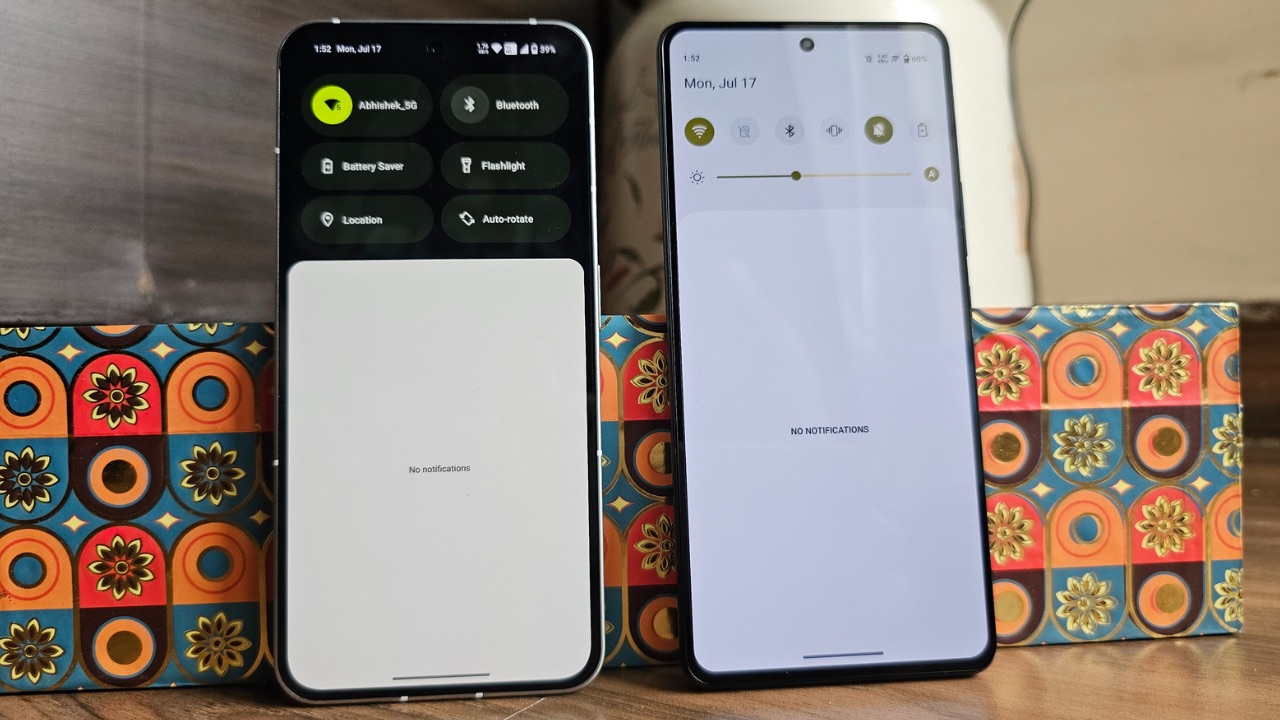 Not only that, but the software update commitment is also better on the Phone (2) with 3 years of OS updates and 4 years of patches, compared to 2 years of OS updates and 3 years of patches on Neo 7 Pro. This alone makes Phone (2) win this segment as it lasts more than its competition.
However, that again doesn't mean Nothing OS is perfect. It still has bugs and has a long way to go in terms of overall optimisation but if we talk of the comparison between the two handsets, Nothing is a better offering in terms of software.
As for gaming, we would give it to iQOO because it has handled heat better in our testing than Nothing Phone (2). Furthermore, its gaming mode offers more features than Nothing's game mode. The features iQOO is offering are some of the best for a complete gaming experience and are vital for a gamer as well. While both of them handle games fine, the iQOO Neo 7 Pro seems to be a better choice if gaming is of utmost importance to you.
Read More: Nothing Phone (2) Glyph Interface Review: Gimmicky or Practical?
Battery Life
The Nothing Phone (2) packs a 4700mAh battery unit with 45W fast wired charging and 15W wireless charging and 5W reverse wireless charging also. However, iQOO makes up for the lack of wireless charging with a whopping 120W fast wired charging and too paired with a bigger 5000mAh unit. Apart from that, iQOO is also providing the 120W charger in the box while Nothing is only giving the USB-C to USB-C cable.
During our testing of both the smartphones, with the same usage patterns, the iQOO Neo 7 Pro lasted considerably more, thanks to the bigger battery and slightly better software optimisation which Nothing still needs to work on. It also takes less time to charge than Phone (2) and because of these reasons, we'll say that the iQOO Neo 7 Pro is the one to opt for if lasting battery backup is what you need.
Cameras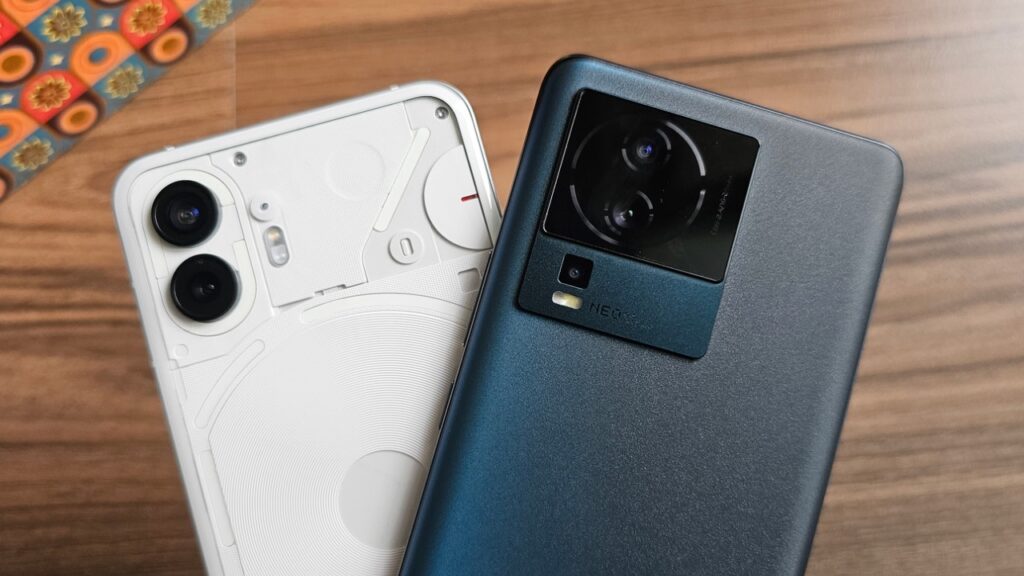 The Neo 7 Pro has a triple rear camera setup including a 50-megapixel f/1.88 Samsung GN5 primary sensor, an 8MP f/2.2 ultra-wide angle sensor and a 2-megapixel f/2.4 macro sensor. It further features a 16-megapixel f/2.45 camera on the front.
The Phone (2) sports dual rear cameras including a 50-megapixel Sony IMX890 f/1.88 primary sensor and a Samsung JN1 50-megapixel f/2.2 ultra-wide angle sensor with a 114-degree Fov. At the front, the device gets a 32-megapixel Sony IMX615 sensor.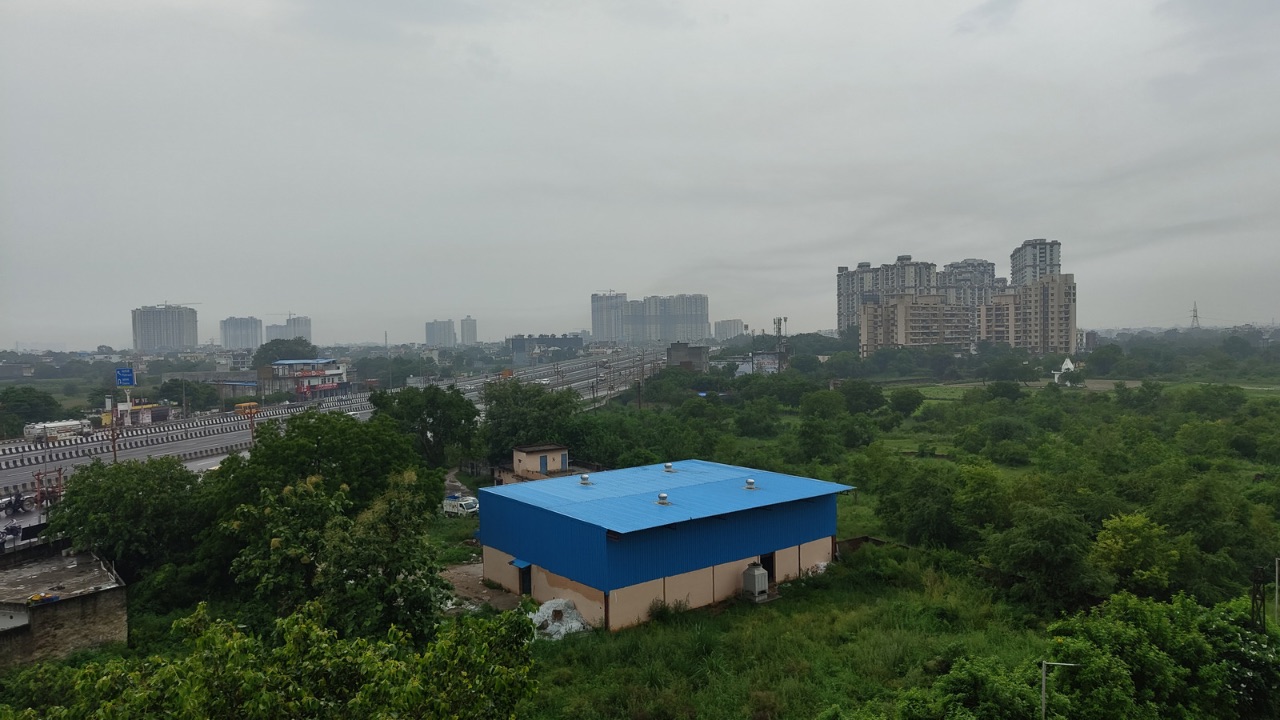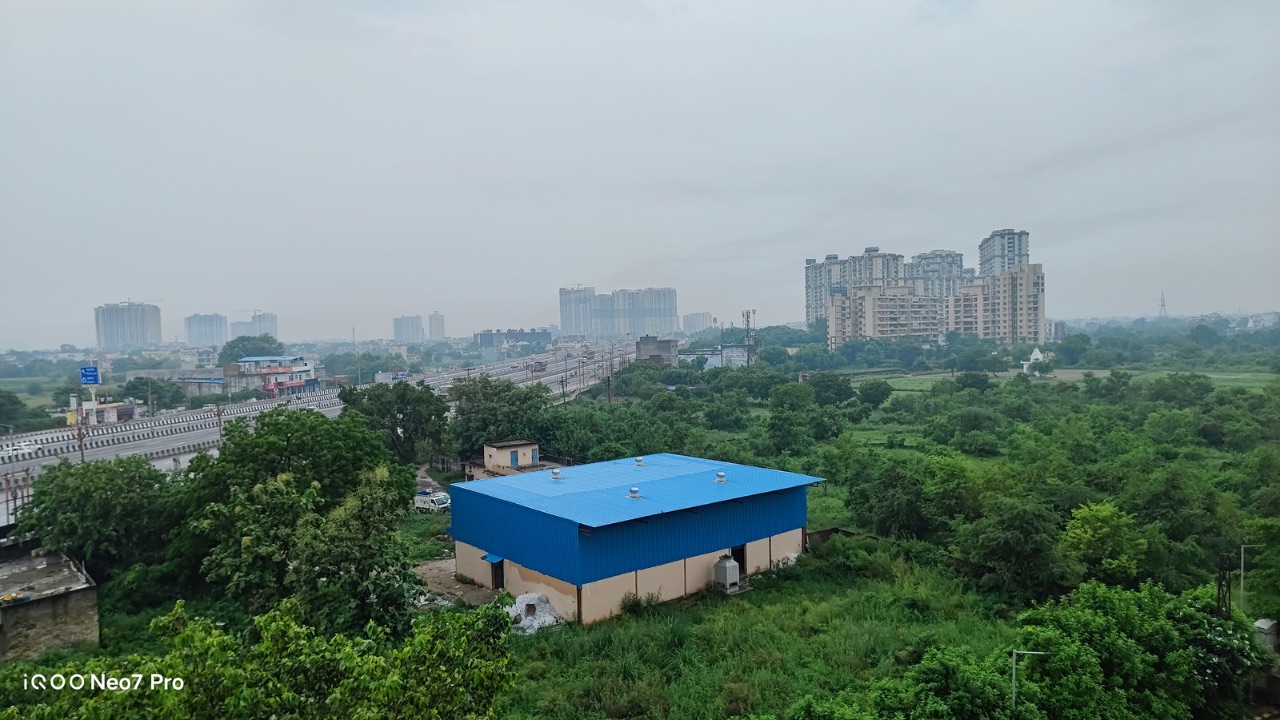 Both of them use Samsung Sensors but where one uses it as a primary sensor, the other one uses it as a Wide-Angle sensor. However, both the handsets click decent shots when given enough light. The shots are detailed and sharp with close to natural colours. The dynamic range on the other hand is slightly better on the Phone (2) and its shots are marginally more sharp. But the difference is not noticeable at all, unless you go Pixel peeping. Neo 7 Pro's shots have a blue-ish cool colour tone while Phone (2)'s photos have a warmer tone.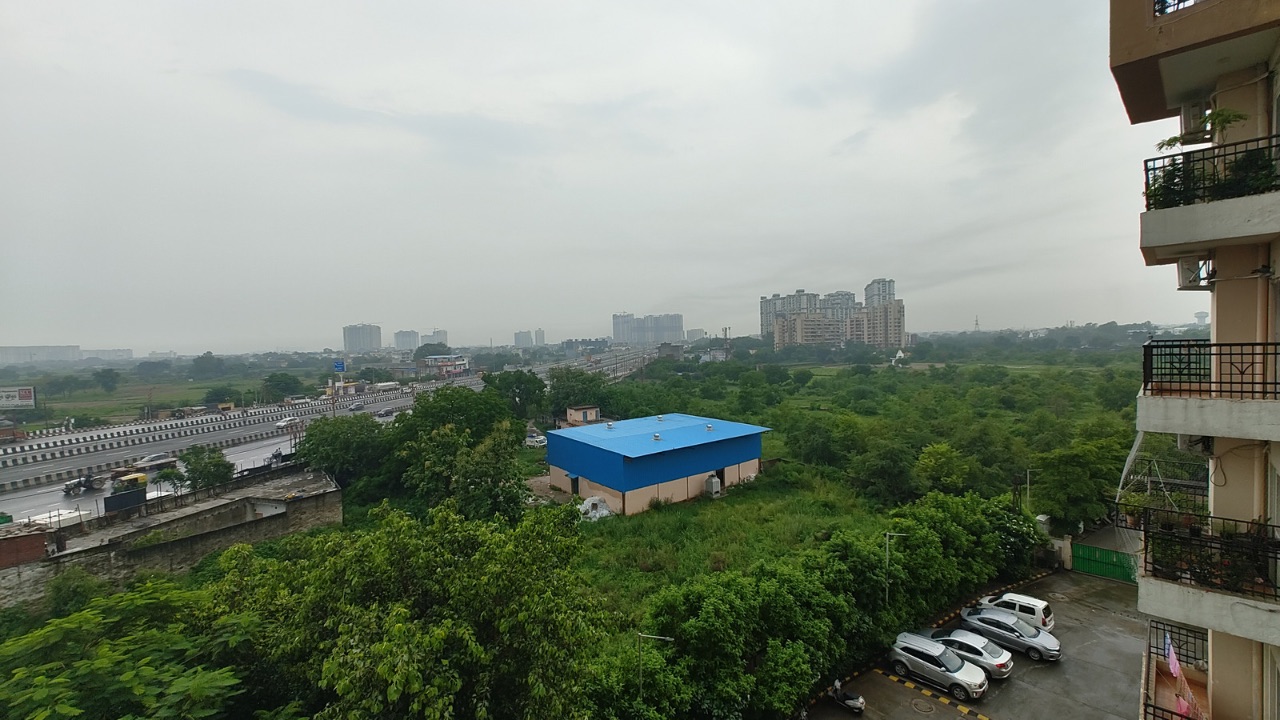 Ultra-wide angle shots are highly close as well. Both the phones do not lose out on colour or show a major colour shift. Once again, these shots are slightly more detailed when it comes to Phone (2), but the iQOO Neo 7 Pro isn't far behind. Shots under artificial lighting and low lighting also look decent but once again, the Nothing Phone (2) edges ahead, thanks to considerably better detailing.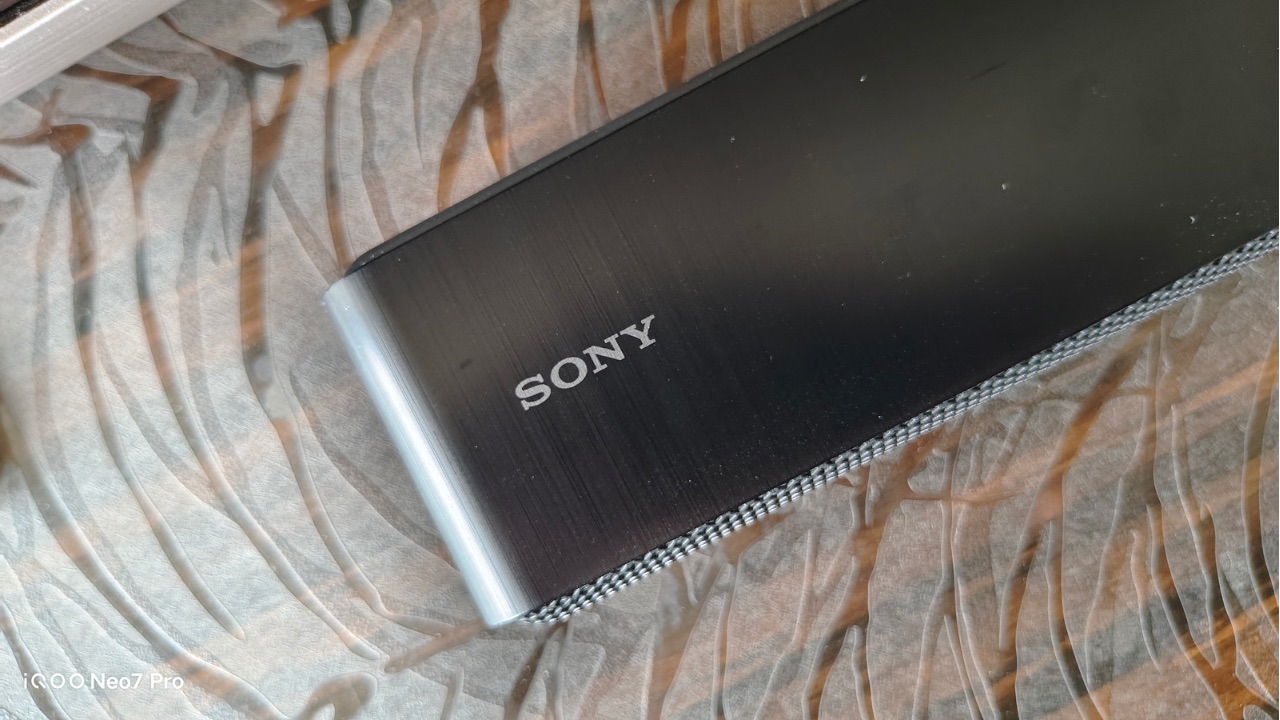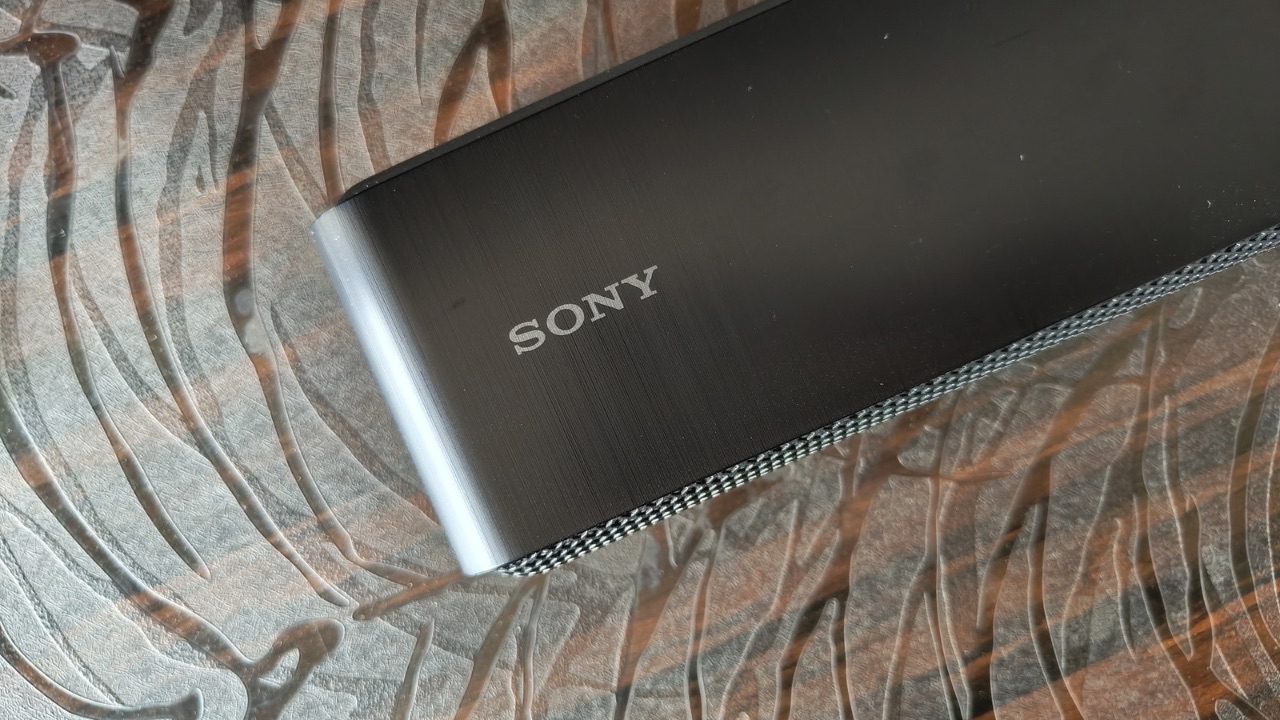 Selfies are also better on the Phone (2) with more sharpness and better colour reproduction. The ones on Neo 7 Pro look slightly faded in comparison and somewhat also lack details. However, what I liked better on Neo 7 Pro is there's close to no shutter lag while Nothing Phone (2) shows a delay when tapping the shutter button the photo getting clicked.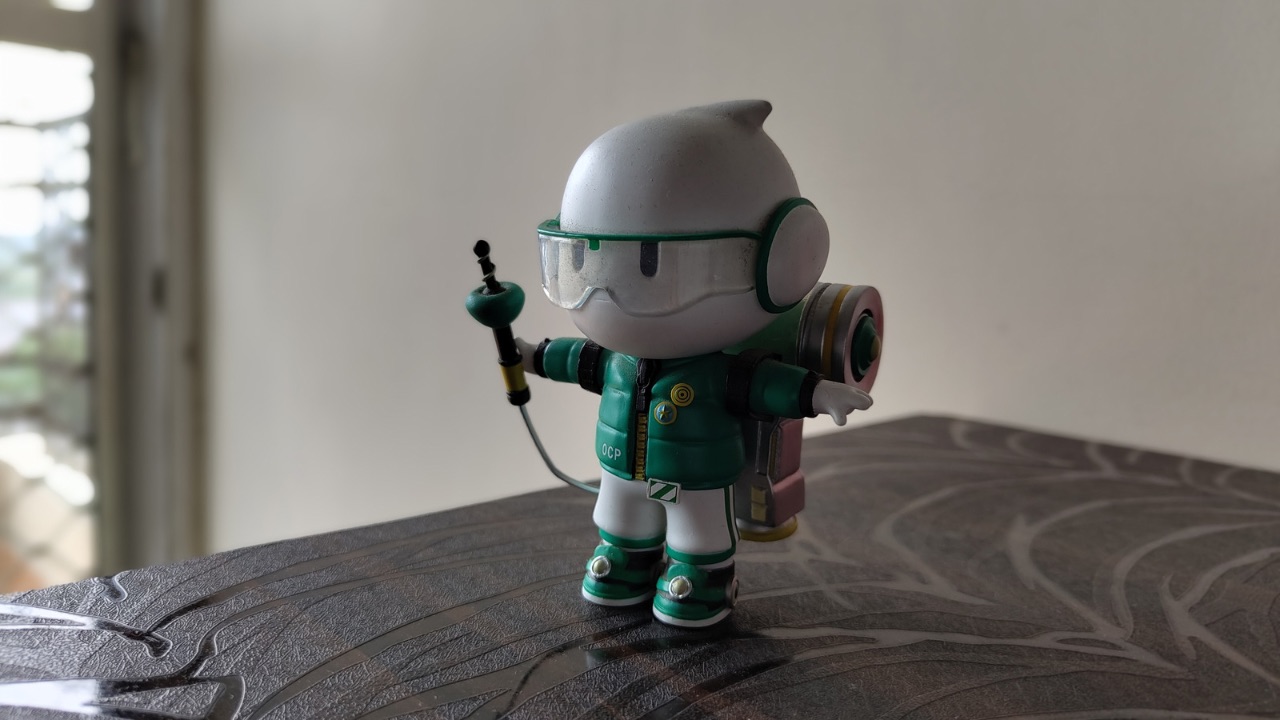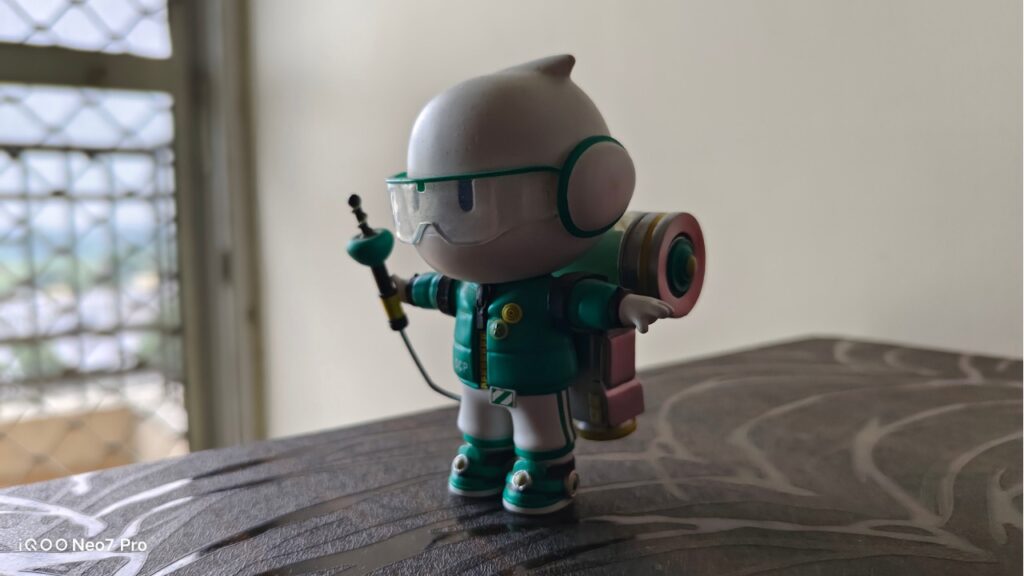 Overall, both the phones are capable enough for shooting impressive shots in given light conditions. But, the Phone (2) nudges ahead with marginally better photos in most conditions. iQOO is still giving a tough fight to the Phone (1) in the camera segment and there's very little to complain about in both phones' camera systems.
Final words
To conclude, both phones have a character of their own and offer a lot for their price. But, the iQOO Neo 7 Pro seems to over deliver for its price and that's a good thing. On the other hand, Nothing is charging a premium price tag with sorted software and build quality.
While iQOO seems to be an all-rounder, Nothing's main strong points with the Phone (2) is its software and the unique design. If software and Glyph interface matter a lot to you, then you don't have to look anywhere but at the Phone (2). But if you can handle iQOO's software, then iQOO Neo 7 Pro is a better overall package for the price.