iQOO has always tried to make flagship-cum-gaming smartphones and gaming has never been an off-topic for the brand. The same goes for its latest handset, iQOO Neo 7 Pro, which packs all the power to run the most demanding games out there. However, does the Neo 7 Pro make good use of that power or it misses the opportunity when it comes to gaming? Let's have a look.
iQOO Neo 7 Pro: Gaming Features
Before we dive into the performance aspect, let's talk about what the smartphone has to offer in terms of gaming-centric features. iQOO Neo 7 Pro packs an Ultra Game Mode that gives users further access to more features which have been designed with gamers in mind.
As soon as you open the settings app, you can head over to the Ultra Game Mode section where each of the features is available with a description regarding how it works. Firstly, there's an Esports Mode which helps users in competitive play. It blocks out the notifications, optimizes other settings and CPU resource allocation for a smooth gaming experience without any heating issues.
Then there's off-screen autoplay where games can keep running in the background without increased power consumption. Next, there is game display enhancement which we also talked about in our full review of the iQOO Neo 7 Pro. It apparently increases the colour saturation and sets it according to the content being shown. While using it, we did feel the colours were punchier and more vivid than what they usually look like.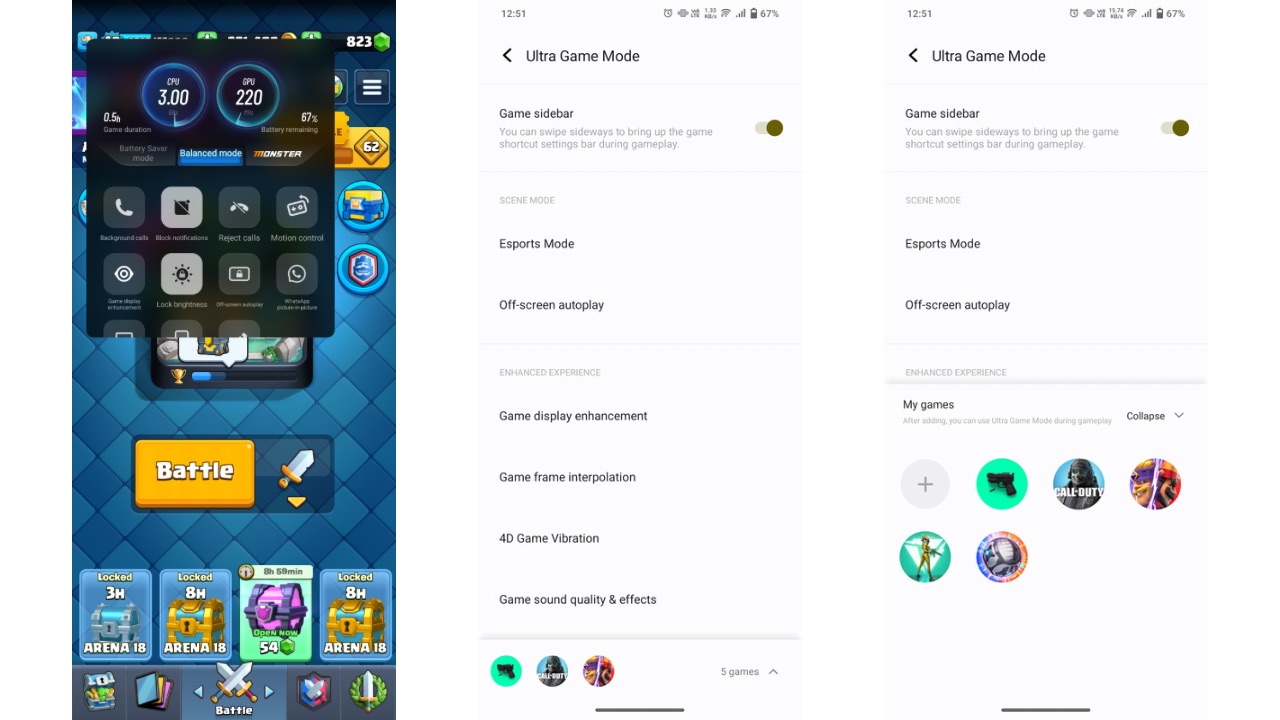 Game frame interpolation is another feature that is enabled by the independent display chip. It can increase the frame rate beyond what the game natively supports for a smoother experience. Not all games are supported but it did work well with Call of Duty Mobile.
It also gets 4D game vibration which is again supported by Call of Duty Mobile and most other titles do not support it. However, it does work well where the vibration syncs with the shooting of a gun. The handset has an X-axis motor that enables such strong and precise vibrations. Users also get an option to enable mistouch prevention so they don't end up taking unintentional screenshots during the gameplay.
Read More: iQOO Neo 7 Pro vs OnePlus Nord 3: Which one is a complete package?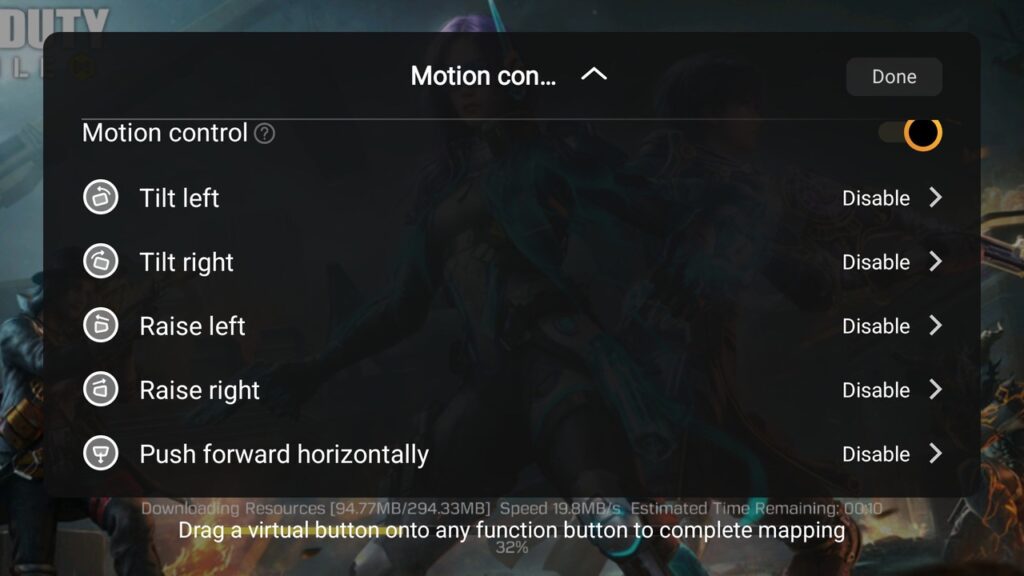 Lastly, there's the Game sidebar that hides shortcuts for various gaming features we talked about above. It also has the motion control feature where users can map certain motion gestures, such as tilting right or left, raising the device right or left, etc, to individual buttons on the screen, so that when the motion is performed, that particular button is triggered. It works well but isn't ideal in all scenarios.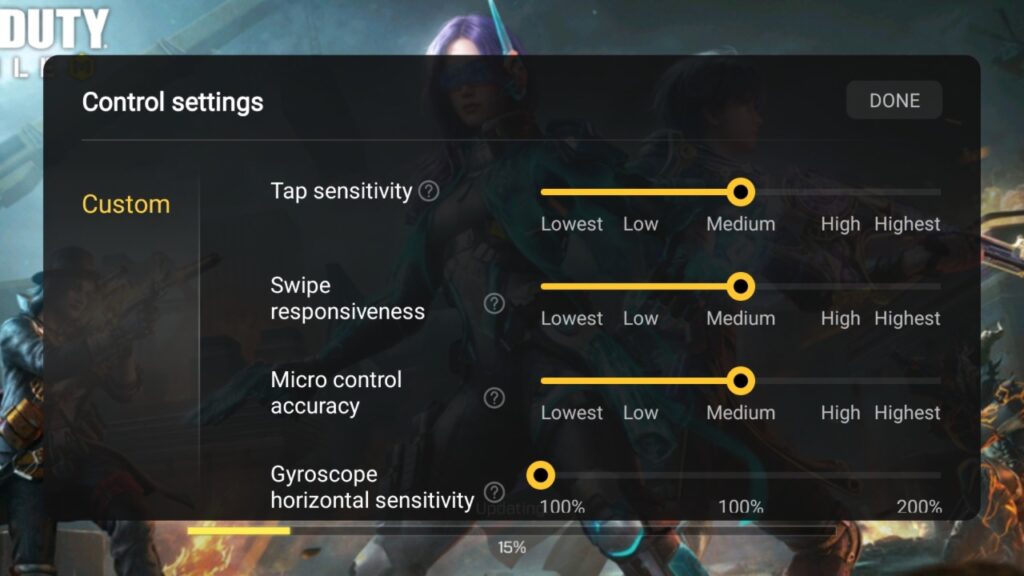 Call of Duty Mobile also supports Control settings which can be enabled via the Game sidebar, where you can increase the touch and swipe sensitivity along with some other settings. It actually resulted in a better overall experience when these settings were set to high, and there was a noticeable improvement in terms of responsiveness.
iQOO Neo 7 Pro: Gaming performance
The iQOO Neo 7 Pro packs the Snapdragon 8+ Gen 1 under the hood, paired with up to 12GB LPDDR5 RAM and 256GB UFS 3.1 storage. It has the Adreno 730 GPU and as we mentioned in our full review, the Neo 7 Pro can easily get through the heaviest of tasks.
Talking about Call of Duty Mobile first, the game could run on maximum graphics with maximum frames per second (FPS) possible. Touch responsiveness is absolutely amazing so it could register my touches better than what I have seen on some other handsets. The textures look great and paired with gaming triggers which I use for such shooting games, it's an unmatchable experience.
Coming to Farlight 84 and Battlegrounds Mobile India, the experience was pretty similar. There were no frame drops or lags of any kind. The handset does get a little warm if you play higher end games such as these, and that too on maximum graphics, but it doesn't get out of control.
Wreckfest is another one of the most demanding games out there and iQOO Neo 7 Pro didn't struggle at all while handling it. It did get warm as I mentioned before, but there was no throttling involved so it ran fine for extended periods of time. The frame rate was stable for the most part, that too with maxed out graphics.
Overall, the Neo 7 Pro blazed through each and every game we tried to play on it. That, coupled with the gaming-centric feature baked into the handset makes gaming a joyful experience on iQOO's latest mid-ranger. If you want to know more about the smartphone, here's our full review of the device.