The Nothing Phone 2 is a high-performance smartphone that features Qualcomm's powerful Snapdragon 8+ Gen 1 chipset. It can handle any task, including gaming. If you have recently received your Nothing Phone 2 and wish to play games on it, here are some tips to enhance your overall gaming experience.
Turn on Improved touch response
The Nothing Phone (2) comes with a feature that, when turned on, can improve the display's touch responsiveness. Improved touch response should not only give you an EDGE over your competitors but should also result in a better overall gaming experience on the Nothing Phone (2). Here's how to turn it on:
Step 1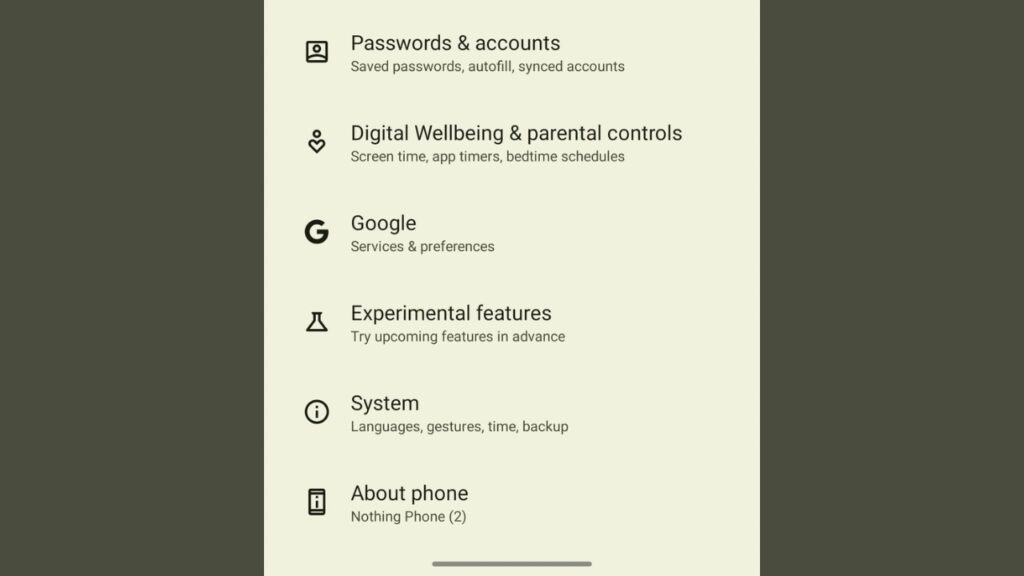 Head over to the Settings on the Nothing Phone (2) and scroll to the bottom.
Step 2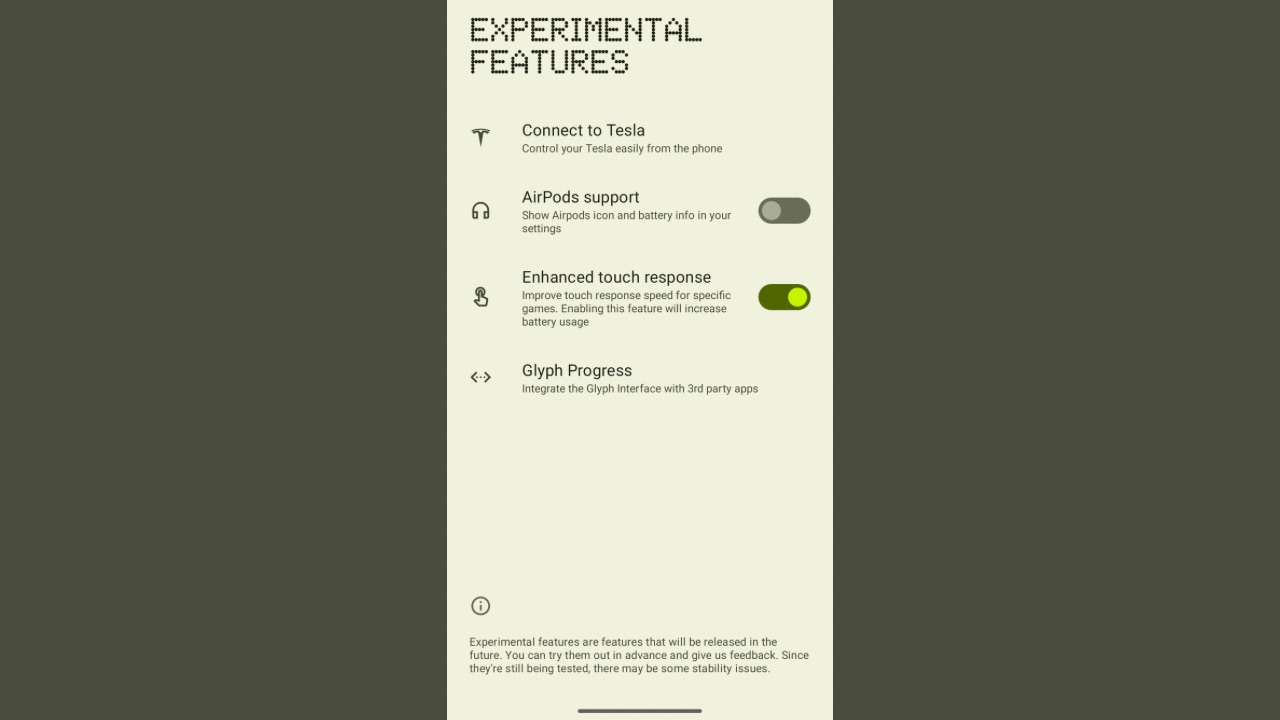 Now, tap on Experimental Features and turn on 'Improved touch response'.
Keep in mind that this feature won't be supported on all games. Nothing hasn't detailed as to which titles support it. Further, the battery drain will increase while gaming if you turn on the feature.
Read More: Exclusive: How to use Nothing Glyph Composer on Samsung Galaxy S23 Ultra?
Use Game mode
Using the game mode on Nothing Phone (2) is another step towards improving the gaming experience on the device. The game mode on Phone (2) may not give you a performance boost like some other devices, such as those from iQOO, but we are talking about the experience here. The mode can be accessed by going to Settings > System > Game Mode.
Using the game mode, you can change the style of the notifications which are shown while gaming to 'Minimal'. With the notification style changed to minimal, the notifications appear in a small popup rather than covering a major portion of the display. This results in less disturbance and interruptions while you are in an intense battle in a shooting game or you are about to win that difficult race.
You can further turn on mistouch prevention, which will disable any accidental swipes or taps that could trigger the 'back' function in your smartphone. This will require you to swipe twice to go back a screen. There's another feature called 'Game colour plus' which enhances the colours of the display while gaming, allowing you to see better in darker environments inside the game.
Then there's Game dashboard, which is Google's own feature. It allows you to live stream on YouTube while gaming, show an FPS counter, or turn on 'Do Not Disturb for Games' so no notifications can appear while you are playing.
So, this was how you can improve the Gaming experience on your Nothing Phone (2). While we have already reviewed the glyph interface of the handset, a detailed review is in works where we'll further explore as to how well the device will perform while playing games.