Following the buyout of Nokia by Microsoft , we had expected a lot many things to change, and it began with Nokia Music. The Finnish handset company has now pulled the plug from Nokia Music's web and PC based services. So users could no longer would be able to access or download music from Nokia Music's web interface any more. The reason behind the sudden move is not clear but it's a sad move for users who relied on Nokia Music for fulfilling their music needs.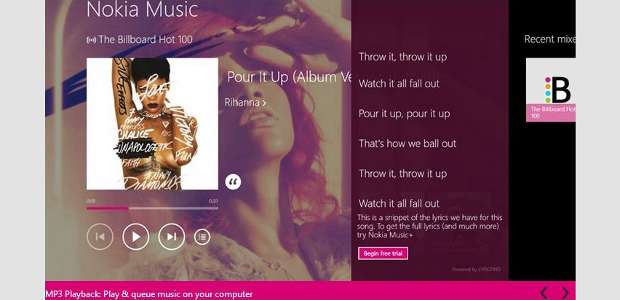 "This Nokia Music site is no longer available. You can still enjoy Nokia Music on most Nokia phones. Listen to mixes, enjoy your own music and connect to local music in the usual way," Nokia said on the web site meant for its Nokia Music service.
But everything is not lost as the Nokia Music is still accessible through Nokia branded devices and will continue to be available till the time a user's subscription runs out. Following that the users would also be able to renew or extend their subscription but access of content would only be available through the mobile devices.

Nokia Music store allowed users to download music on the basis of a subscription model. It allowed users access to content for a certain number of days unlike other services where one is allowed to download certain number of songs for a specified price. Also unlike other services, Nokia Music allows users to transfer and play songs on their computers and portable players as well.