Many companies tried playing practical jokes with users this April fool's day but some of them actually took it as an opportunity to showcase their products as well. Swiftkey is one such company which announced the launch of its new app, called the Swiftkey Tilt. The Swiftkey Tilt input system lets users go completely hands free and input words and sentences by simply tilting their devices.
Building upon the Swipe input functionality, the Swiftkey Tilt involves users moving their devices in different directions and angles to position the stationary input dot in the centre on various alphabets o the keyboard to compete words. The benefit is that rather than using their fingers to swipe across the screen on devices, users can do the same by just tilting and turning their device making typing virtually hands free.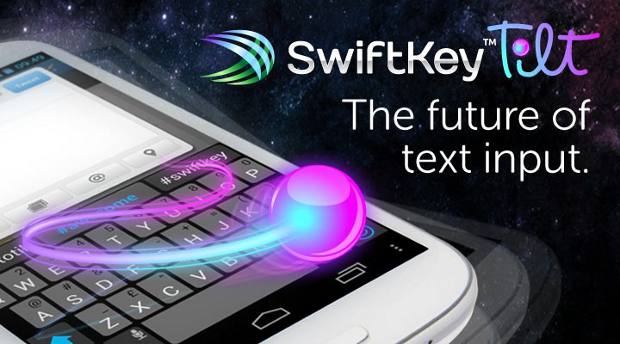 The new feature was announced by the developers yesterday and many of the users thought it was a practical joke by the company but several users have shared their experience with the new keyboard on the Swiftkey blog.
Interested users can get the latest version of the application form the Google Play store and can access the same by writing the word tilt then long press on the prediction and click swift key tilt to enable the same. But users have to make sure that they have the latest version of the application installed on their devices.
Click here to check the working of Swiftkey Tilt.