Nimbuzz (www.nimbuzz.com), which is famous for its instant messenger app, has launched a new application that brings push notification feature to the feature phones. The new app, named Nimbuzz Ping, is available for devices irrespective of operators.
Nimbuzz Ping allows feature phone users to appear online to their friends and receive free SMS alerts when someone in their Nimbuzz community wants to get in touch, even when the user is offline.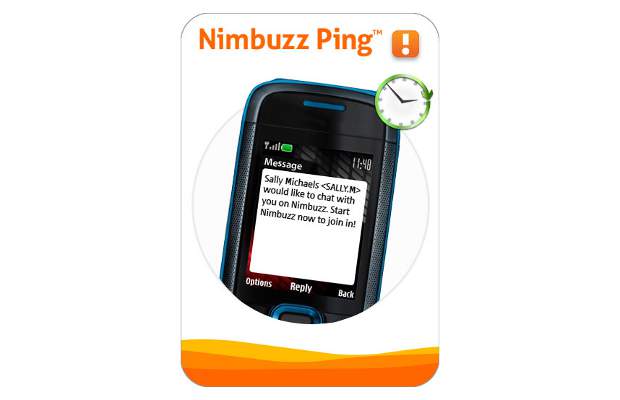 Nimbuzz Ping was initially been made available to its users on Idea Cellular (www.ideacellular.com) and Aircel (www.aircel.com) networks in India.
Nimbuzz Ping works across all 400 million (Nokia) Symbian smartphones and Java phones, which currently lack this feature.
Jamshed V Rajan, country head, Nimbuzz India, added, "Nimbuzz has a legacy in the business of instant communication and we are continuously innovating to keep our users engaged. It gives us immense pleasure to bring Nimbuzz Ping across all operators, thus ensuring a better user interface."
With Nimbuzz Ping, users appear online and available to their contacts even when the Nimbuzz app is closed. When one of their contacts wants to reach them, Nimbuzz Ping delivers a free SMS message to their home screens, prompting the user to log in to Nimbuzz and start a data session to communicate.
Nimbuzz Ping is targeted to the mass market of feature phones and optimised to work on low bandwidth networks. Ping also allows users of these types of phones to stay connected while preserving battery power.