Cortexica, a startup sprung from Imperial College London has developed a technology that tells the user everything about a product as soon as he points his smartphone at it.
The visual search technology is a lot like barcode scanning apps that match physical objects with pictures available online on e-commerce websites. But the visual search technology developed by Cortexica is slightly different because instead of a barcode it recognises the product or the object itself.
It works similar to human vision by identifying the key features of an image despite the lighting conditions, colour or size.
The Cortexica website says, "Our technology uses complex adaptive wavelet transforms overlaid on parallel Nvidia graphical processing units (GPUs) to generate real-time cortical key-point descriptors of visual structure that are adaptable, compact and robust. These highly paralleled Proprietary (patent pending) algorithms are adaptable to local stimulus patterns in real time, and employ a variety of customised wavelet constructions."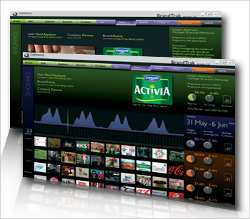 In simpler terms, it recognises the edges around different objects irrespective of their colour or size, and then searches online for similar patterns to locate the same product.
It also says, "Our patent pending technology arises from reverse-engineering specific subsets of the human visual system and modeling the individual and group responses of neurons to visual stimuli, providing a powerful representation upon which we have built robust inference engines."
There are other technologies in the market which work similarly, such as Google Goggles and TinEye, and details on how this technology is different from other products is not available yet.