Wacom, which makes accessories for tablets, today announced the launch of an innovative stylus for Apple iPads under its brand name Bamboo. The new Bamboo stylus comes in a new range of colours to match Apple's iPad covers.
Available in white, blue, green, orange and pink, the coloured Bamboo styluses will help users in taking notes, annotation, drawing, sketching and visual thinking.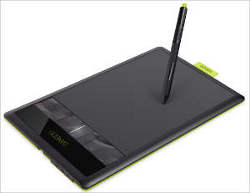 Wacom now also offers exchangeable nibs to suit the usage needs of iPad owners. Beside the soft standard nib, alternatives, such as more solid, robust nibs will soon be available on the market.
Complementing the stylus perfectly is Wacom's popular Bamboo Paper app. The app, which is free of charge, received more than a million downloads within 11 days of launch earlier this year. It is ideal for realistic and intuitive note-taking and sketching. With the launch of Bamboo Paper's free version, all Paper notes can now be shared between iPad and Mac or PC to offer a complete user experience.
Available from 13 th October, Bamboo coloured Styluses are priced at Rs 1,750 each.