Blue Coat Systems, which provides web security and WAN optimisation solutions, today announced a new browser for Android operating system based devices that will provide real time filtering of unsuitable materials for young users like pornography, violence etc.
The K9 Web Protection browser is available from Google Play Store for Android for free.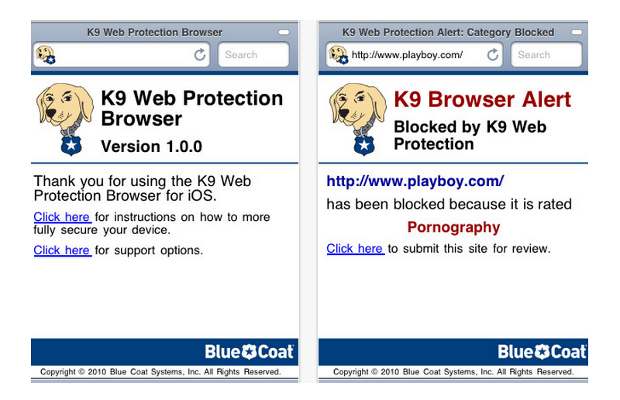 The new application protects individuals and families from malicious threats-including phishing and malware-on mobile phones and tablets. It also provides real-time filtering of content that is not appropriate for young children, including pornography, hate/violence, illegal drugs and gambling.
Ambarish Deshpande, managing director for India sales said, "The move is part of the company's vision to offer free and safe internet access on mobile phones and tablets. Unlike home computers, mobile devices lacked basic protection against web-based threats, which exposes consumers to threats such as malware and phishing. This lack of protection is particularly concerning, given the risky behaviour displayed by consumers when they engage with their mobile devices. To make matters worse, a high number of these users are children".
The K9 Web Protection browser is also available iOS based devices like iPhone and iPad from the Apple App Store.