Electronic Arts, the world leader in gaming applications and software, has reduced the price of its popular game, Need For Speed Most Wanted (NFS), from Rs 390 to Rs 54. The game will be available at this discounted price for a limited time only.
Apart from price reduction, Electronic Arts has also released an update for the game for Android devices. With the upgrade, the application now runs faster and provides a better gaming experience.
Designed for a new, more connected generation of racing fans, Need for Speed Most Wanted offers players an expansive open world packed with exhilarating action where they can choose their own path to become the Most Wanted. Players will have the freedom to drive anywhere, discover hidden game play, takedown rivals, challenge friends or just hang out and toy with the cops.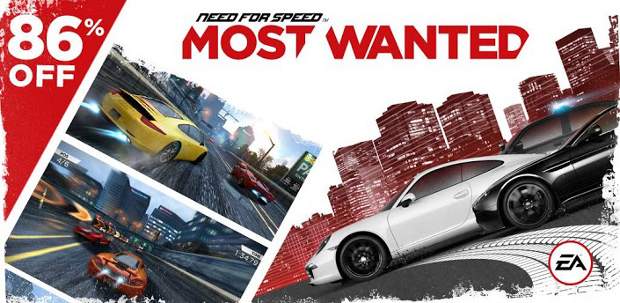 Everything they do counts towards the end goal of becoming the number 1 on their personal Most Wanted List.
The only rule in the game is to race without rules. There's a start and a finish to every race but how the player races, where and when they choose to compete, and the skills they choose to compete with are all up to the player.
It isn't enough to be the most wanted amongst rivals and cops. Along with that players can also go one on one with their real life friends using the Autolog online game play service developed in-house by the developers of the game – Criterion.
The new update brings along a host of new limited edition cars as well for the racers. There are also limited edition vehicles like the Hummer H1 Alpha made available for the users under a time limited option.