MTS, a CDMA operator in India, is likely to launch a Netbook with SIM slot here The operator will rely on HP, which has been its laptop partner for the past three years.
Lenny Musatov, chief marketing and sales officer at MTS, said, "We have a long running partnership with HP and we are looking at launching a Netbook with an EVDO (high speed CDMA) SIM slot in India."
When asked about price and availability, he said, "Availability depends on HP's ability, but we want to launch it soon, and I would personally like to price it at Rs 10,000 but again we have not freezed the price as of now."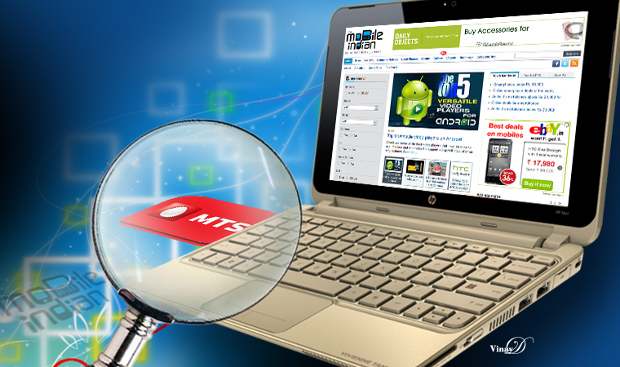 HP has been toying with the idea of a netbook with SIM slot for long and even launched HP Mini 1000 with a SIM slot back in 2008, though that SIM slot was non-functional.
Acer already sells Acer Aspire One D260 with 3G SIM slot priced at Rs 15,000, and Samsung has N220 with a SIM slot. Almost all the other major PC brands have introduced a few models with SIM slots. However, it will be for the first time that an Indian operator is looking at launching a netbook for its network.
The price that MTS is looking at is also untouched till now and if MTS offers a good data deal the netbook might receive a healthy response even though this market is not really booming right now, with tablets getting a major chunk of the attention.
Speaking of tablets, MTS recently launched an Android tablet on a pilot basis only in two states, and according to Lenny, the response has been superb. He added, "We are indeed looking at an Android 4.0 based tablet for our network very soon."