Licenses of all the telecom operators who entered India in 2008 were canceled. While most of them wrapped up their businesses MTS and Uninor claimed that they were committed to India and that they will win back spectrum when it is auctioned, provided the conditions are right. However, given the high reserve price set for spectrum, what are the chances of their survival in India?
While MTS, which operates a CDMA network, has more than 16 million customers across the country, Uninor, which operates in only 13 circles, has 45 million customers. The third player that has said it plans to bid for spectrum is Videocon with slightly more than 5 million customers.
MTS
MTS is the only CDMA-only operator in India (Tata and Reliance have CDMA as well as GSM networks). MTS has said that it will bid for CDMA spectrum only and won't jump on to the GSM bandwagon, despite GSM being more popular in India. So, in case the company decides to participate in the auction process it will have no competition and will therefore likely win spectrum.
On the other hand, MTS is facing a lot of trouble too. The government of India has hiked the price for CDMA spectrum in the 800 MHz band by 1.3 times, which MTS claims is unfair given that there is no competition for this spectrum. So, even if MTS were to pay only the base price for spectrum it will have to pay Rs 17,200 crore. While GSM operators will have as much for Rs 14,000 crore (though they are likely to face bidding and therefore might need to pay more for a pan India network). MTS is also complaining about GSM players getting liberalised spectrum that can be used to offer any wireless service, while CDMA spectrum can only be used for 2G services.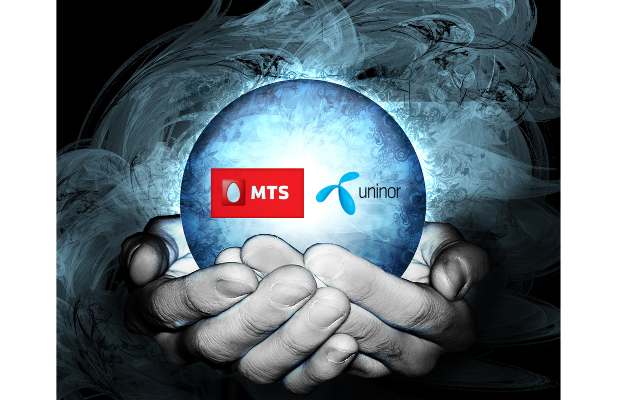 The spokesperson of MTS remained non committal on questions of whether the company will bid or not, saying that it will depend on the rules of auction. He said the company does want to continue doing business in India.
MTS has also challenged the cancellation of its license saying that it had asked for CDMA spectrum and since it was the only company to ask for this spectrum there was no possibility of it having jumped the queue or of any other wrongdoing. The case is queued for hearing but no date has been declared yet. The government of India has contested that auction cannot be the only route for natural resource allocation, which the Supreme Court has till date not given a verdict on. If the court agrees with the government then MTS will have better chances of winning the case. But MTS cannot depend on it.
Given the aggressive marketing that MTS has been involved in, and also the number of subscribers that it already has there is a high probability of the company's participation in the bidding process, which if it does, it will in all likelihood win as there is no other player bidding for CDMA spectrum (at least nobody till now has showed interest).
###PAGE###
Uninor
Uninor is the bigger player of the two with almost three times more subscribers at 45 million, despite being present in only 13 circles (of which it is strong only in nine). However, Uninor is in deeper trouble than MTS.
As far as bidding for spectrum goes Uninor has decided that it will bid for spectrum only in nine circles where it is really strong. The operator has already started the process to close down operations in four circles.
The trouble for Uninor is twofold: Telenor (which is the majority partner with 67.5 percent stake) has a troubled relation with its Indian partner, the real estate firm Unitech, which it wants to sever ties with and is in the process of finding a replacement for.
In fact the fight between the two partners has already reached the courts, the recent case being of the operator having auctioned assets in a certain circle, which Unitech has challenged. It has already got a stay order from the company law board, and Telenor has further challenged this order in the high court.
In a nutshell Telenor has to find a new partner if it wants to bid for spectrum again as Indian laws permit a foreign firm to hold not more than 74 per cent in any telecom operator in India.
However, that seems to have been taken care of as Uninor's managing director Sigve Brekke has said, "We have finalised a fistful of Indian business houses who are not associated with the telecom business and who are acceptable with owning 24 per cent in the new firm. Telenor will finalise its partner shortly."
The other trouble is that the company operates in the GSM space, which is already crowded and will see a lot of interest from operators who want additional spectrum to reduce congestion in their network. Since the existing operators will bid only for circles where they need additional spectrum it will be easier for them to bid higher amounts.
But Uninor will have to win in at least a majority of circles it has decided to bid for to have a viable business case in India. However, the choice of circles will make it possible for the company to keep the cost of spectrum down.
"Since the Supreme Court order, we have pursued every possible measure to take our business forward in its current form. However, we are now forced to take this difficult but necessary decision," said Sigve Brekke. Our plan now is to enter the auctions with a very strong presence in these nine circles, auction rules permitting. We will focus funds, resources and all our efforts to meet even more aggressive targets in these nine circles, he said.
Nine circles that it has chosen are UP East, UP West, Bihar & Jharkhand, Kolkata, West Bengal, Andhra Pradesh, Mumbai, Maharashtra & Goa, and Gujarat.