PC maker, Microsoft has announced that it will launch its Surface tablet with Windows 8 Pro operating system in January next year and with a starting price of Rs 50,000.
The reasons behind this sudden announcement are unclear but mostly it is being attributed towards the low interest that users have shown in the Surface RT products that have been in the market form quite some time now.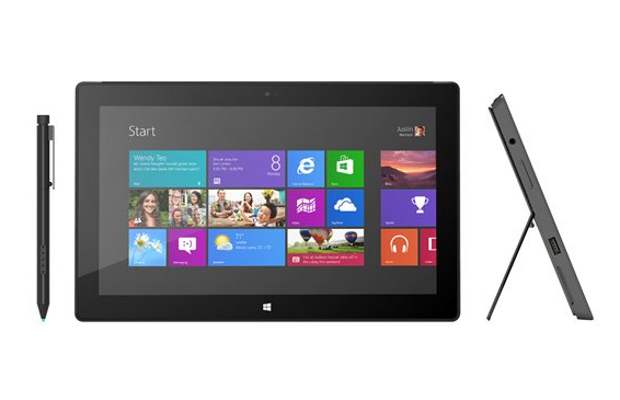 The Microsoft Surface tablet comes with Windows 8 Pro and will be available in two variants with 64 GB and 128 GB storage facility. The 64 GB variant will be priced at Rs 50,000 while the 128 GB variant will come for Rs 55,000. The tablets will come with 'Surface Pen' allowing for Galaxy Note like creativity on the tablet. Along with that the touch covers for the devices will come in as a separate accessory and will be priced separately.
Surface with Windows 8 Pro will come with Intel's next generation Core i5 processor. It will have a 10.6 inch ClearType display with 16:9 ratio and 1920×1080 full HD resolution. Surface Windows 8 Pro tablet will also have a full-size USB 3.0 port. It will feature a Mini DisplayPort that can drive an external display up to 2560X1440 resolutions.