Shyam Telecom Limited, exclusive India importer of Motorola Companion Products range, today announced the launch of the Motorola Sphere+ Bluetooth Speaker that comes integrated with over-ear Bluetooth headphone. The device comes with a price tag of Rs 12,999 and it will be available on e-commerce portals.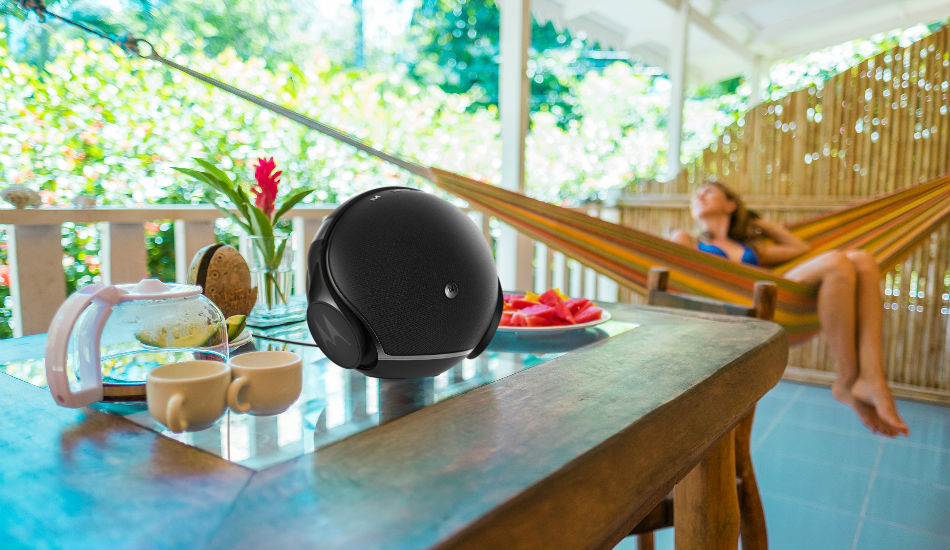 This is kind of a unique device that acts as a speaker and a headphone. The device comes with 2 x 8W full-room broadcasting speakers that the company claims gives bass porting for a deep and rich listening experience. It also comes with on-ear wireless headphones, which has 40nm oversized drives to provide some rich bass-driven sound.
Users can easily switch between the speaker and headphones and it can be connected using Bluetooth. The device also comes with 3.5mm AUX cable output. Further, the Sphere+ offers up to 20 hours of playtime and it also offers a standby time of 200 hours along with 60ft of range. The device is compatible with Apple's Siri and Google Now.
You might also like this:
The built-in speakerphone enables users to take calls either through the Sphere+ or the headphones that come with touch control on the ear pads.Users can easily switch between the speaker and the headphones seamlessly and when the headphones are back on the speaker, they automatically start recharging. Then there is Integrated Multipoint technology, which lets a user connect two smartphones at one time. The Sphere+ comes with overcharge, over-voltage and overheating protection circuit.