Not long ago, the thought of watching television on a mobile screen seemed like a distant dream. Things have now changed. Even the prime time slot has been fixed and it is between 11 AM to 2 PM.
"Unlike the regular TV where the prime time is 8 PM to 11 PM, in mobile TV the prime time is 11 AM to 2 PM," Shabir Momin, chief executive officer of Zenga TV, said to The Mobile Indian.
He further added, "Zenga TV gets around 65 million views every month and 80 per cent of our views are male, who love watching movies and serials on their mobiles unlike the established perception that males in India don't love to watch serials."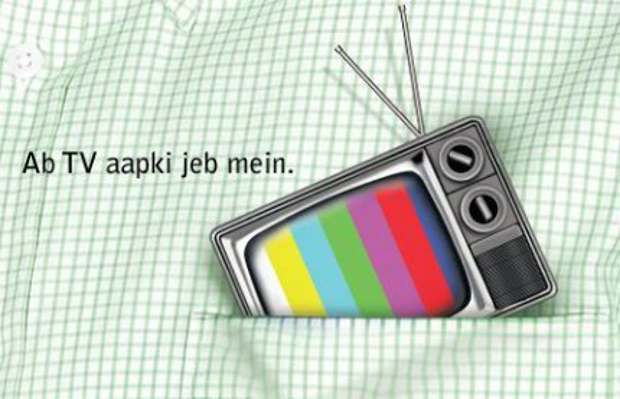 According to the data collected by Zenga, 90 per cent of its subscribers watch mobile TV on 2G network, while seven per cent watch it on WiFi and the remaining three per cent watch it on 3G network.
As regards to what Zenga TV viewers watch on Mobile TV, Shabir said that 70 per cent of subscribers mostly watch movies and news channels.
Shabir further said on average, viewers watch mobile TV for 25-30 minutes during weekdays and during the weekends, the viewership decrease drastically.
Please note that you can watch TV on your mobile phone if it supports a web browser, GPRS and WiFi connectivity. Currently in India, you can watch more than 100 TV channels live on your mobile phone and it is not going to be a costly affair as most mobile users thinks it is.
If one watches mobile TV through Zenga app or through a browser using Zenga video player, they will consume just 2 MB of data for watching a TV programme for 10 minutes on their mobile. Also, if the user uses his WiFi network, he doesn't need to pay anything.
So that means if one watches mobile TV through Zenga app for 20 minutes per day for a month, one will consume only 1.2 GB of data. Most telecom operators provide cheap data plans such as 2 GB for Rs 99. So, if a user has a 2 GB data plan for Rs 99 and consumes 1.2 GB of data for mobile TV, he is still left with 80 MB of data, which is sufficient for browsing mail and checking updates on Facebook.