Instagram gained immense popularity by creating a simple app that allows the user to apply filters and make images look amazing. Merely sharing the image wasn't the plan and thus the user connects to a larger community. Windows Phone users will get to enjoy a similar experience with the official Molome app, which offers photo sharing after applying filters.
Merely clicking amazing photos using the smartphone's camera is not enough. There are several image sharing services that offer quick editing and filters to make pictures look better. Instagram sparked this process on iOS and then on Android devices. Meanwhile, Molome, offering similar services, showed a strong presence on Symbian, Android and BlackBerry mobile platforms.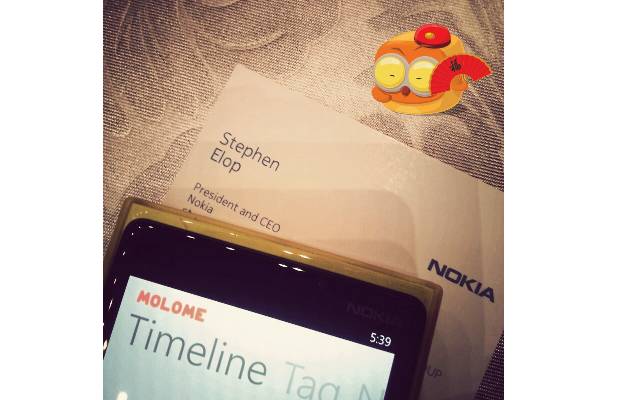 Now the company is aiming to bring the Molome service to the Windows Phone platform. Sittiphol Phanvilai, founder of Molome, shared a snapshot of Molome running on a Windows Phone device. He shared no further details, nor did he make any promises about the estimated arrival date of the app.
Windows Phone devices certainly need popular social networks, be it for multimedia-sharing or merely to connect with folks. More details about Molome for Windows Phone are expected at the upcoming Mobile World Congress 2013 convention in Barcelona, Spain, 25 February onward.