If you have a mobile phone that supports a web browser, GPRS and WiFi connectivity, you can watch more than 100 TV channels live on your mobile phone and it is not going to be a costly affair as most mobile users think it is.
"Due to lack of awareness coupled with fear of expensive service, mobile TV has not seen the adoption that was expected," Shabir Momin, chief executive officer of Zenga TV, told to The Mobile Indian.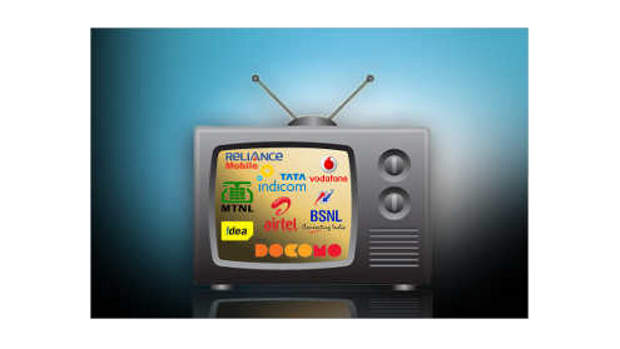 He further added, "People who watch mobile TV through Zenga app or through a browser using Zenga video player will consume just 2 MB of data for watching a TV programme for 10 minutes on their mobile. Also, if the user uses his WiFi network, he doesn't need to pay anything."
Momin added that if one watches mobile TV through Zenga app for 20 minutes per day for a month, one will consume only 1.2 GB of data. Most telecom operators provide cheap data plans such as 2 GB for Rs 99. So, if a user has a 2 GB data plan for Rs 99 and consumes 1.2 GB of data for mobile TV, he is still left with 80 MB of data, which is sufficient for browsing mail and checking updates on Facebook.
Vamshi Krishna Reddy, chief executive officer of Apalya, a company that delivers television content over mobile networks, agrees with this point. He said to The Mobile Indian, "Users who watch mobile TV on Apalya Mobile TV app will consume around 12 MB of data for viewing 10 minutes of live TV."
Apart from the lack of awareness about mobile TV another major issue which is hampering its growth is that some telecom operators charge a subscription fee and data usage charges for providing TV services.
###PAGE###
This strategy is neither doing any good to mobile consumers nor profiting telcos as most users are staying away from using mobile TV services. Since users are already consuming data while watching mobile TV, an additional fixed subscription fee doesn't make sense. It is just another way of earning a few more bucks from users.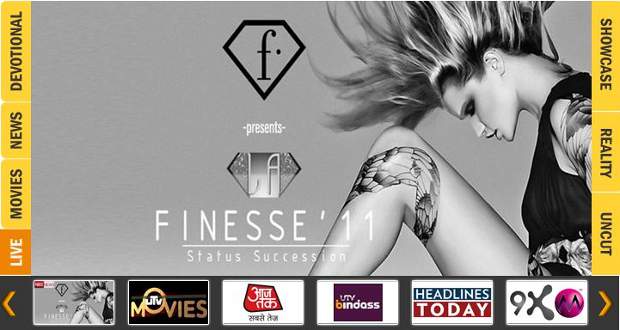 As a matter of fact, users should download mobile TV apps like Zenga or watch TV in the mobile browser and there will be no question of having to pay subscription charges. Also, if a user has access to WiFi services, then he can watch mobile TV for free on a WiFi enabled handset.
Users can view mobile TV services through both 2G and 3G networks, of which the latter offers better viewing without buffering.
###PAGE###
Here is a comparison of mobile TV services from different operators:
Tata Indicom
Tata Indicom, a CDMA service provider, offers mobile TV services at Rs 75 per month for 100 channels.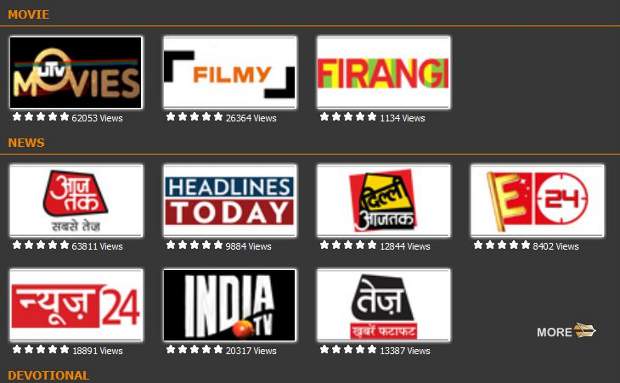 However, data charges are extra, which makes it very costly as watching TV consumes 1 to 2 MB per minute. Tata Indicom offers several data plans with 1 MB costing 50 paise. If you subscribe to bulk plans like Rs 500 for 2 GB or Rs 1,500 for 15 GB of data, this service could remain cheap; otherwise it can prove costly.
Tata Docomo
Tata Docomo, which provides GSM services, offers 100 channels. Monthly subscription for all the channels costs Rs 99, and you can also subscribe to a weekly pack for Rs 30 for all channels, and Rs 15 for a day.
Data charges are additional and are charged at 10 paise per 10 KB. If you have subscribed to a data pack, this charge will be applicable only when you exceed the limit of free data available with the pack.
Reliance Communications
Reliance Communications provides mobile TV services through both CDMA and GSM 3G networks and offers 60 channels along with an additional 50 video on demand channels.
The good part is that there are multiple choices for subscription. For instance, you can choose to subscribe only to news channels or kids channels, or can opt for the complete pack of 75 channels.
While the packs look costly on the face of it, with monthly charges starting from Rs 150 for 15 channels and Rs 250 for 75 channels, they are actually inexpensive as you don't have to pay additional money for data downloads.
BSNL
BSNL Mobile TV service offers 50 channels, but its tariffs are a bit confusing.
For one channel for a day you have to pay Rs 10, while to watch all the channels for a day you have to shell out Rs 30, and to watch one channel for a month you need to pay Rs 50.
You can also buy a bouquet of 12 non-premium, non-regional channels for Rs 99. The most expensive plan costs Rs 150 for a month of 15 specified non-premium channels that include some regional channels as well.
There are no additional charges for data usage.
Airtel
Airtel also offers mobile TV with 60 channels.
The base pack costs Rs 40 for 20 minutes of viewing per week. Though there are no additional data charges, the pack seems to be costly. And for IPL (cricket), you will need to shell out an extra Rs 10 for 10 minutes of viewing per day.



You also have the option of watching one channel for a week for Rs 15 with a total of 30 minutes of viewing, and for Rs 10 you will get one channel for a day with 20 minutes of viewing.
Not cheap, is it?
Vodafone
Vodafone mobile TV offers 60 channels, just as most other operators do.
There are only two plans, Rs 150 for a month and Rs 7 for a day for all non-premium channels including the DLF IPL channel.
The problem is that you will be charged separately for usage beyond the free data limit, at the rate of 10 paise per 10 KB, unless you subscribe to an unlimited data plan.
Idea Cellular
Idea seems to have just one plan for its mobile TV service, which is Rs 3 per minute – no restriction on channels; no additional data charges.
But if you are interested in watching TV for long it will prove too costly as others are offering packs of Rs 10 for a day. Idea's list of channels is the same as that of Airtel or Vodafone.