Surveillance and security of loved ones and property is one thing in which everybody is interested and with the use of a free application called the( internet protocol) IP Cam Viewer lite on your Android based handset anyone can set up remote surveillance for them.
For this all that is required is an IP based camera and an Internet connection. IP cameras are small cameras that do not require any storage medium for storing their recordings they only use Internet connection to transmit images over to a medium that is selected by the user. Linksys is a popular name when comes to IP cameras.
Based on the requirement users can choose to set up single or multiple cameras and connect them to the available Internet connection.
Once the cameras are connected their IP addresses can be linked to the IP Cam viewer Lite application. Users can use the android marketplace on their devices or even on the net to download this application for free.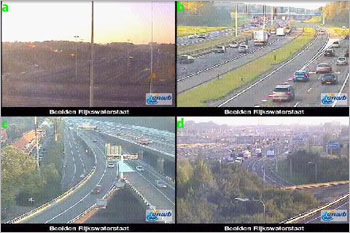 Advertisements will be displayed during the time this application is running and if required users can buy the full version of this application to get rid of the advertisements.
Once you have linked all the cameras to your application, the application remembers the connections and stores them in its memory. So after linking all you have to do is to connect your phone to Wi-Fi or internet and watch what is happening thorough IP Viewer application.
A word of advice, although this application can work on GPRS as well but using this application while connected to Wi-Fi or 3G network will give a better experience because live video will be streamed on to your device.
The uses of the IP Viewer application are practically endless as all a user needs to do is be creative in order to find out what they want to do with this application.