Mio Global, which claims to be the maker of world's first heart rate monitor watch, today announced its entry into the Indian market. Mio has launched its wrist-based heart rate monitors and watches including the Mio All of Mio's industry-leading products are available on Amazon.in, at prices starting Rs.6,599.
"We are very excited that our performance wearable products are now offered in India," said Liz Dickinson, CEO of Mio Global. "India holds huge potential for Mio Global, as the country is moving towards a more health-conscious and fitness-focused society as a whole. We plan to be in India for the long term to continually bring our technology and products to the growing health and wellness market in India."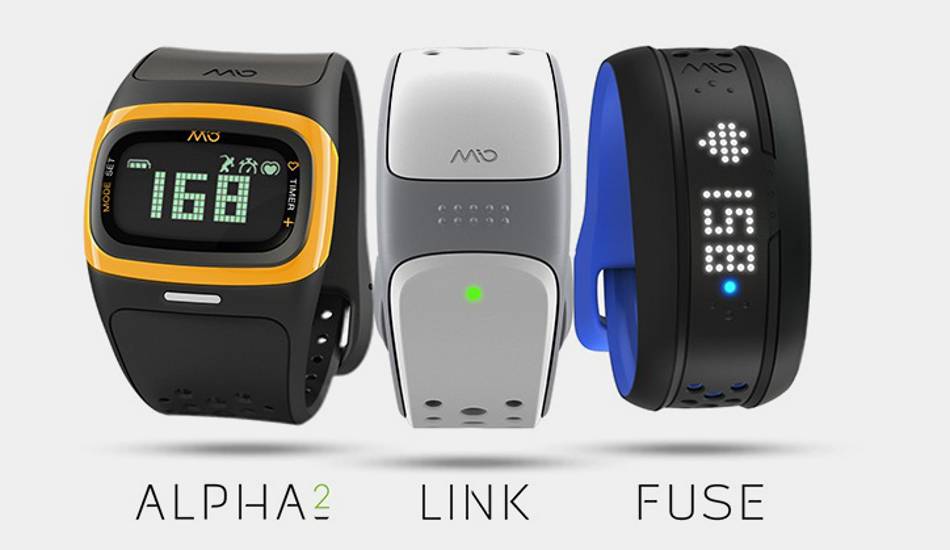 The Mio FUSE and the Mio ALPHA 2 are available in a variety of colors and sizes for Rs 11,499 and Rs 16,099 respectively. While Mio 57P-BLU Velo Cycling Heart Rate Monitor and Mio 56P-GRY-L Link Heart Rate Monitor are available for Rs 9,999 and Rs 6,599 respectively.
All the devices allow users to track their heart rate and daily activities like calories burned, steps taken etc. All these four are also water resistant.