Milagrow, an Indian tablet maker, will launch special tablets to honor the 2012 London Olympic medal winners. According to the company, 5 per cent of the sales proceeds of the models will be given to the medal winners.
Rajeev Karwal, founder and chief executive officer, Milagrow business and knowledge solutions said, "Every Indian is looking up at the athletes for the upcoming Olympics and are hoping that end up bagging medals for India. Keeping this sentiment in mind, we thought what better way that to launch a special edition TabTop PCs and Robots which will revolve around the theme of the upcoming Olympics."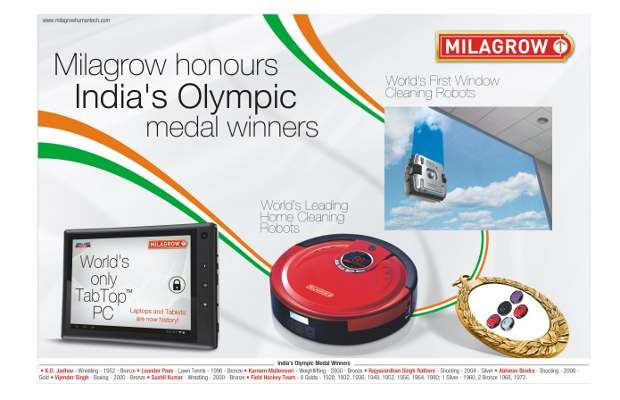 "These special edition products will be launched within six months of the culmination of the Olympics which will be in consultation with the individual athletes and the team representatives," Rajeev added.
In addition, a cash award of Rs 1 lakh for each individual gold medal winners, Rs 75,000 for silver medal winners and Rs 50,000 for bronze medal winners has also been announced. The awards and the model launches will take place in special ceremonies to honor these athletes.
"With an 81 member strong team, India is expected to bring back the largest medal haul in its Olympics' history. We expect that India will outperform its previous best this time in all the games especially in Archery, Discus, Badminton, Boxing, Field Hockey, Shooting, Tennis and Wrestling," Milagrow said.