Microsoft is secretly working on a novel idea of dual display system for smartphones. As per a patent filing uncovered by PatentBolt, Microsoft plans to implement two sided display screen system for the smartphone and even tablets. Basically, along with the main display, the smartphone or tablet will have a secondary low-powered display at the back panel.
Today, the full touchscreen smartphones come with one home button and in most cased only capacitive buttons. Taking the same concept ahead, Microsoft has filed for a patent that describes about using a low-power secondary display at the back panel of a smartphone or tablet.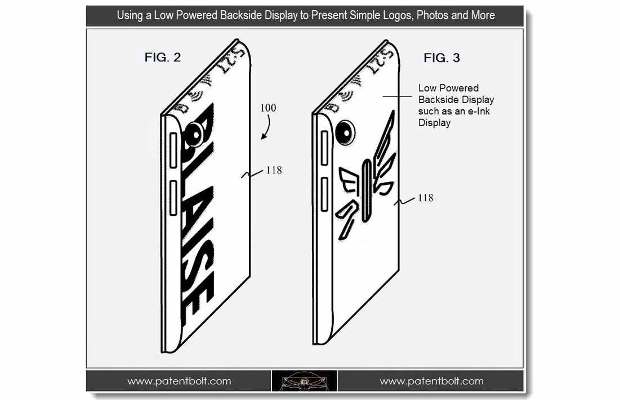 This secondary low-power display would show generic information which is otherwise not shown or undermined on the main display. The backside low power display can also be used to display photos, logos and even other important notifications such as time or unread messages.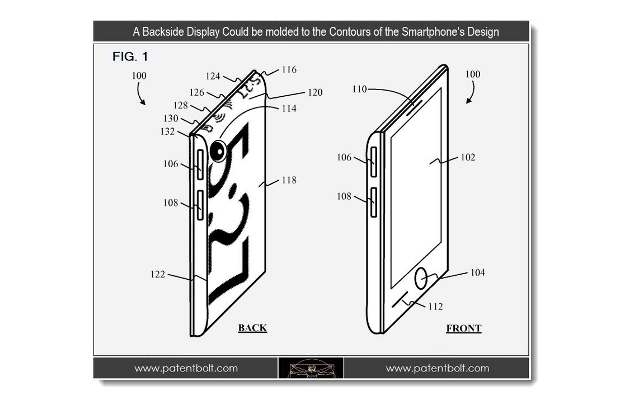 However, the main intent to bring this low power displays is to display the content that need not be changing very frequently. Apparently, the filing also talks about using a secondary processor specifically for the low power display. The idea is to display simply the trivial information such as date and time while the main processor can go into sleep mode along with the main display.
Now the low-power displays could be bendable and mounted on the contour design bearing smartphones as well. For instance the e-Ink display can be mounted at the back of a smartphone carrying an LCD or Amoled main display. At the back, even the notification icons can be placed on the top with slightly larger and easily visible size of icons – time, network signal, WiFi, Bluetooth and battery level.
Most interesting implementation could be the display of timer at the backside so that person posing as a subject (while getting clicked) can view the timer to be ready to smile. We already saw Samsung Continuum smartphone with secondary small display but may be that wasn't appealing enough. Hopefully the future smartphones will come with better and more useful implementation of dual display system.