Microsoft has quietly made the hardware requirements for Windows 8 available through the certification requirements documentation. It's a lengthy technical documentation that mentions several criteria to be considered while assembling a suitable device to run Windows 8. Only after all criteria have been met will Microsoft certify the hardware as Windows 8-capable. Rafael Riviera, author of the WithinWindows site, took the pains to chart out the minimum hardware requirements for tablets to run Windows 8 OS.
Microsoft has laid down certain basic hardware requirements for Windows 8 tablets quietly, and did not create any hoopla by talking about them openly. The Windows 8 operating system will support ARM microarchitecture-based mobile processors to be used in the tablets.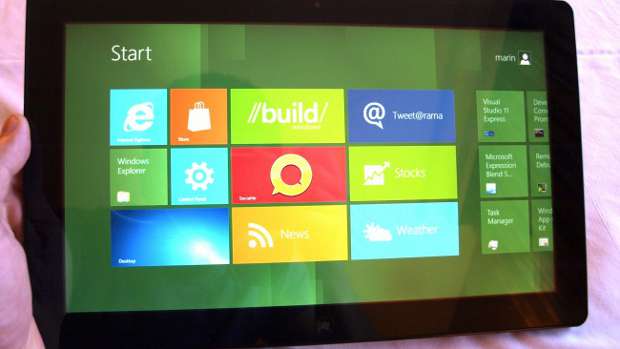 As per the documentation, ARM processors in Windows 8 tablets won't offer any capability to disable secure boot. This means users will not be able to install secondary or custom Windows 8 tablets running on ARM-processors.
The camera on Windows 8 tablets should support a minimum of 720p HD video resolution and the display should have at least 1366 x 768 pixel resolution. Graphic drivers for displays and graphics chips can be installed and used without rebooting the tablet.
Minimum 10 GB of storage space will be necessary for operating system upgrades on tablets running UEFI firmware. The Windows key and power key will be the shortcut combo equivalent of ctrl+alt+del on desktops. The tablet's hardware must include a USB 2.0 port, magnetometer, speakers, gyroscope, accelerometer, Bluetooth 4.0 and WLAN.
As per the documentation, a Windows button, volume buttons, rotation lock and power key are required. Microsoft, along with Intel, is expected to show the first breed for Windows 8 OS running tablets in the second half of this year. Acer, Lenovo, Dell, Asus and other PC makers are expected to launch Windows 8 tablets by the end of this year and early next year.
For India, we can only expect Windows 8 tablets to hit the market by the end of this year. More options with different hardware configurations can be expected early next year.