While the Windows Phone ecosystem continues to grow, Microsoft plans to take its existing platforms to next level. The software giant plans to take Xbox LIVE gaming platform to other mobile operating systems as well. The Live Side spotted a job posting at Microsoft's Careers page which hinted company's plan to push Xbox LIVE games to the Apple iOS and Google Android platforms. Microsoft seeks a software development engineer for the extending the Xbox LIVE's gaming experiences beyond Windows Phone.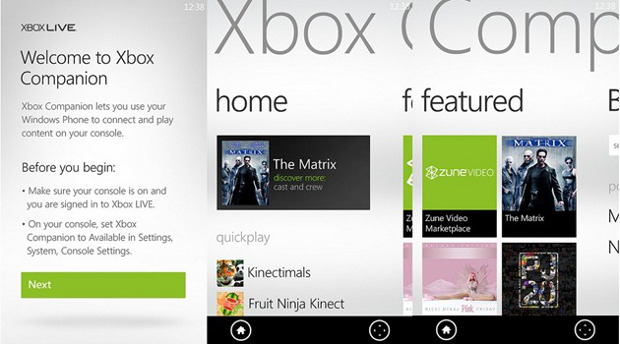 Microsoft worked smartly and integrated the Xbox LIVE gaming experience in the Windows Phone platform for smartphones. Following that, Microsoft now plans to tap other mobile platforms to push the Xbox LIVE gaming experience and not just adding the leaderboards and messages app. Recently Microsoft added Kinectimals and Orbital game titles to the Xbox LIVE for Windows Phone 7 along with the usual popular titles such as Angry Birds and Minesweeper.
Do not confuse the Xbox LIVE app with the Xbox Companion app released for Windows Phone platform. The Xbox LIVE app is already available for the iOS platform and allows messaging, managing friend lists, LIVE profile editing, changing Avataar features, and compare achievement progress with friends. However, there is no real-time gameplay support in this app.
Microsoft recently released Xbox Companion app that lets user control the multimedia on the Xbox console; browse TV shows, movie, music and game; and also get friends' activity.
Neither of the Xbox LIVE apps currently available offer gaming support and it appears that Microsoft is planning to make it big in mobile gaming with that. The job listing's description further provides the detail that Microsoft indeed would be working more to bring the Xbox LIVE mobile experiences to Android and iOS platforms. These experiences may include location-based gaming, social networking, avatar with presence, etc.
It is quite likely that Microsoft will tap the potential of bringing more Xbox LIVE games to all major mobile platforms such as Windows Phone, iOS and Android in near future. Also with a possibility that mobile gamers will get to enjoy gaming together in Peer-to-peer mode irrespective of mobile platform the smartphone runs. Though it doesn't seem too farfetched, the company still has loads of work to do on the same.