Microsoft has pushed out a new update for its official email service app – Outlook.com – for the Google Android platform. The new Outlook.com app has been overhauled to an extent that it looks similar to the one on the Windows Phone. Also, it looks much better than the previous version. Along with user interface overhaul, the official app gets bunch of features to keep users engrossed in using it for longer time.
Outlook app when arrived for Android didn't manage to impress many. The user interface was very native and belonged to the Android 2.2 Froyo era. But now, the new update completely overhauls the Outlook.com app.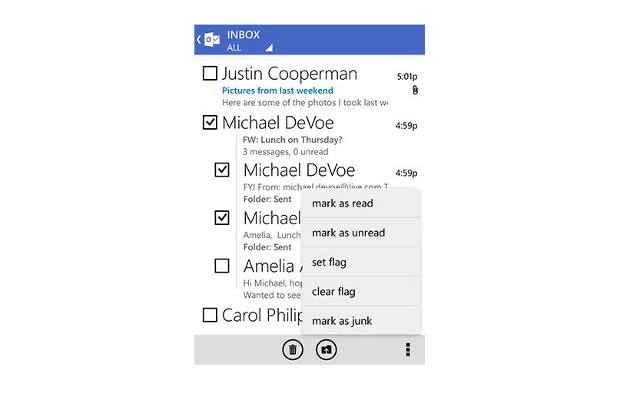 The new update also fetches new emails with push notifications and the users can always choose to sync the standard as well as custom folders. Users will now be able to view messages using filters for Unread and Flagged messages.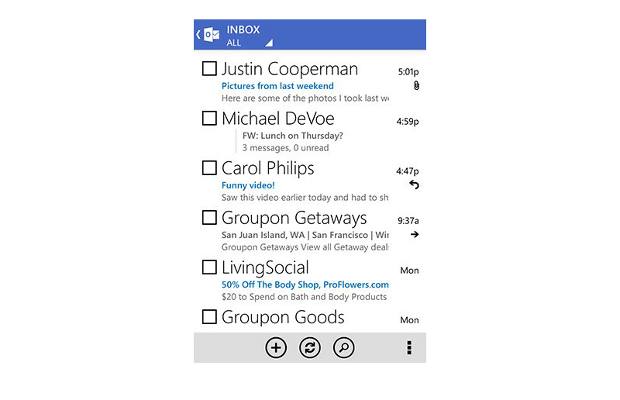 The Outlook.com app brings conversation threading just like how the Android users enjoy in the Gmail app. And now, users can mark messages as junk to make the system aware about the potential spam or junk messages.
Refreshed Outlook.com app will make anyone re-consider to try it out once more and continue using it for the sake of simplicity and fluid experience. There are number of users even in India who have signed up and using the Outlook.com email service as a primary or secondary mail address. These folks should certainly give a shot to the new update. To get the latest version of the Outlook.com app, visit the Google Play store.