To counter success of Goggle's Nexus and Apple's iPad Mini tablets, Microsoft is planning to launch a new lineup of Surface tablets.
One person familiar with Microsoft's product plans said to Wall Street Journal, "7-inch tablets weren't part of the company's strategy last year, but Microsoft executives realised they needed a response to the rapidly growing popularity of smaller tablets like Google's 7-inch Nexus, which was announced last summer, and the 7.9-inch iPad Mini introduced by Apple last October."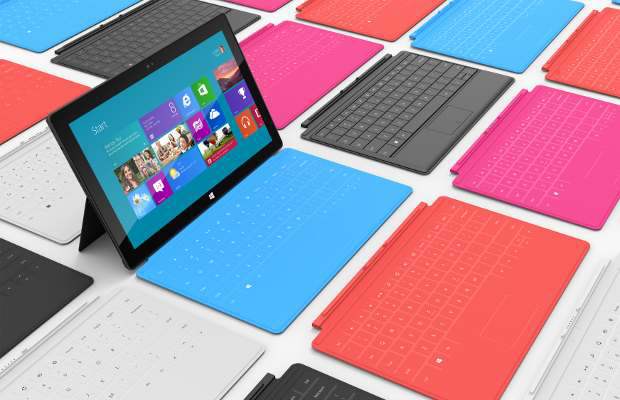 "The software giant is developing a new lineup of its Surface tablets, including a 7-inch version which is expected to go into mass production later this year," added the source.
Microsoft had last year had launched Surface tablets in two versions – Windows RT and Windows 8 Pro.
Pricing will be the key to the success of these upcoming Surface tablets. Also, the company needs to focus on making its tablets available in the major markets, including India, on time. Last time round when Surface tablet was launched in India its retail availability was slightly hay way and lot of online sites were selling it for price higher than it MRP.