Microsoft is adding a slew of new features to Outlook email in an attempt to match up to the likes of Google following the latter's recent revamping of Gmail desktops. While the latest update is already on its way to Outlook users on the web, macOS, and Windows it'll be another few weeks till the update reaches iOS and Android devices.
Outlook's new features include bill payment reminders that will appear inside the Outlook calendar that's now shown at the top of one's email box. The email app, just like Inbox by Google will sort through your emails and sort out the due dates for all your bills. Users will also be notified through an email two days before a due date, which would be annoyingly helpful for the ones who keep forgetting on when to pay their bills.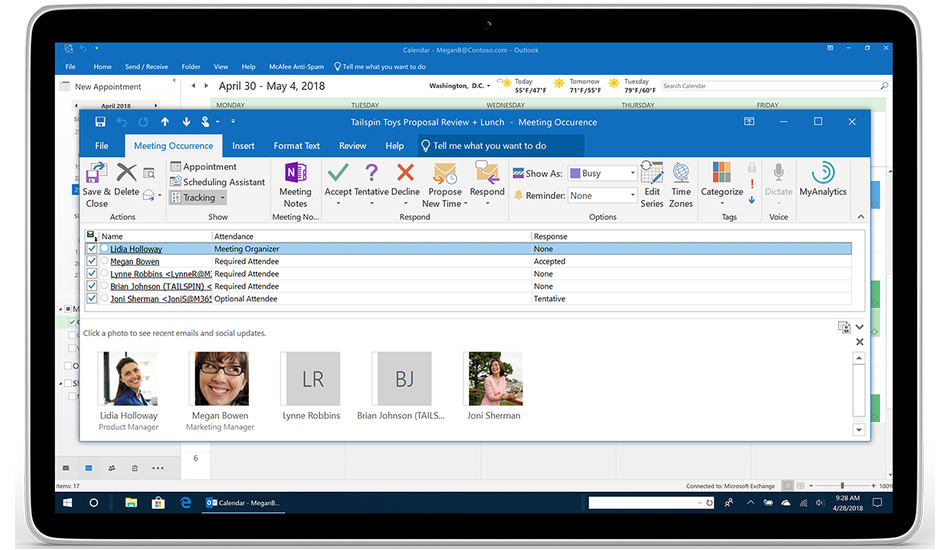 Microsoft has also added location suggestions when creating events and meetings which will be based on how recently a conference room or place was used with additional suggestions from bing search. iOS users will be notified before a meeting after determining their location and how long it'll take for them to reach a meeting venue.
When setting up an event, Outlook also provides an event host with a way to track the number of invites that have been accepted. The update also lets you prevent invitees from forwarding the invitation to other people, something that might find itself useful for enterprises who aren't looking for a lot many people at a meeting. Users will also be able to see departure times and individual time zones for all attendees of a meeting.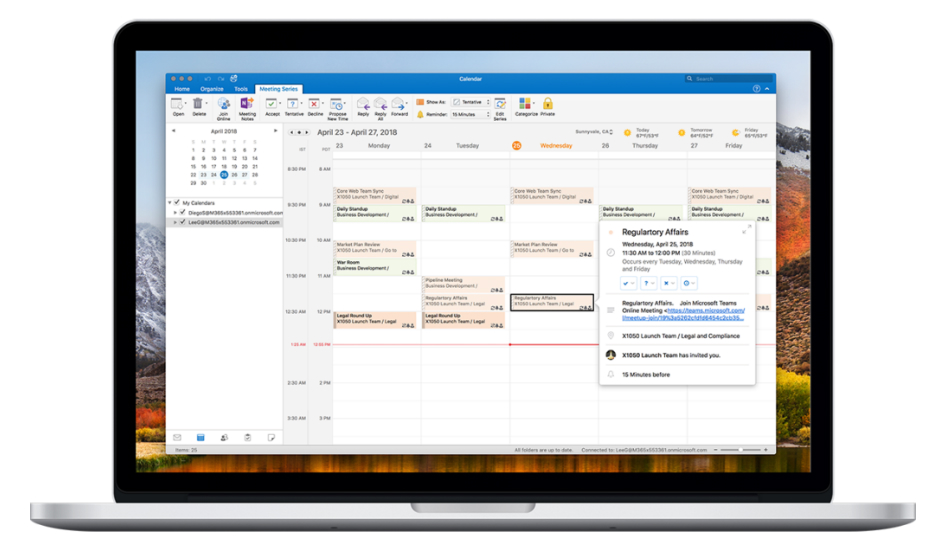 The Outlook for Android and iOS will get support for favourite contacts where users will be able to tag other users as favourite across the mobile and desktop versions of Outlook. While Android users are getting an additional support for blocking extra content, iOS users will be greeted with support for Office 365 Groups in the coming months.