As reported by The Mobile Indian earlier, Microsoft has released a new version of OneNote, especially for iPad. OneNote is already available for iPhone from the iTunes app store.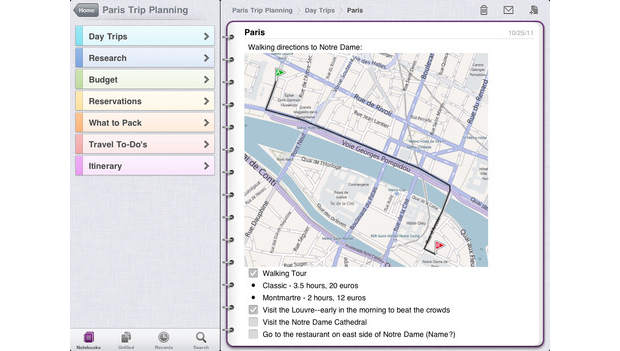 OneNote is a note-taking and sharing software of Microsoft. Like other popular note-taking apps, such as Evernote and Google Notebook, OneNote enables users create a note and access it from other computers. One can even share his note with other users.
The new OneNote 1.3 for iOS supports both the versions of iPad (iPad1 and iPad2). It brings support for new languages, tabbed user interface, and even allows notebooks to be synced over WiFi.
The move clearly shows how the symbiotic relationship between Apple and Microsoft continues. Earlier also, Microsoft has provided its popular software programs for Apple products, at the same time Microsoft is also working on its own tablet which will run Windows 8 and is likely to be released sometime in the year 2012.



Since the user base of iPad is sizable, Microsoft will be reaching large number of users by porting its apps on the iPad. The company is also expected to bring a touch optimised MS Office for Windows 8 also.
To get access to Microsoft OneNote, the Apple devices must be running iOS 4.3 or above, and the users will also have to sign up for free Windows Live account. The app will be available free for download, though they will be able to get only 500 free notes.