In a bid to increase the number of applications for its Windows Phone 8, Microsoft is offering as much as $100,000 to developers, according to a report of Bloomberg.
Windows Phone 8 operating system has been loved by many for its clean and simple user interface and notification in the tile (app tile) itself. However one of the biggest problems that the OS faces is lack of applications, which are currently the main driving force for smartphone adoption.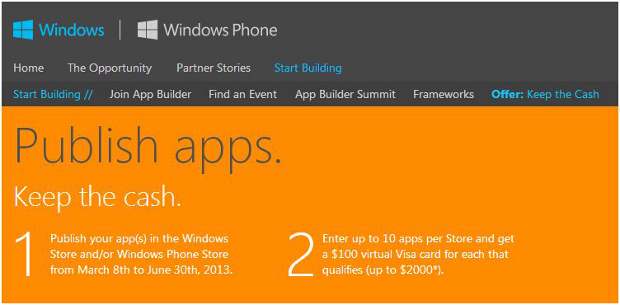 While there are around 145,000 applications and games on Windows Phone 8, the number pales in comparison to that of Android and iOS which have more than 7 lakh apps and games. What is more worrying is that some of the popular apps like Instagram, Pinterest and Flipboard are still not available on the platform.
Officially, though Microsoft is offering $100 for each app that has been approved for inclusion in the store, but a developer has to submit at least 10 apps and can get up to $2000 on a single developer ID.