At Microsoft's Build 2023 event, the Redmondo-based company made a host of announcements. One key announcement from the company was the integration of its Bing search engine into OpenAI's ChatGPT. This further tightens Microsoft's ties with OpenAI in a bid to challenge Google.
Also Read: Microsoft Build 2023 Highlights: AI Takes Center Stage with New Features and Tools
Bing becomes the default search engine in ChatGPT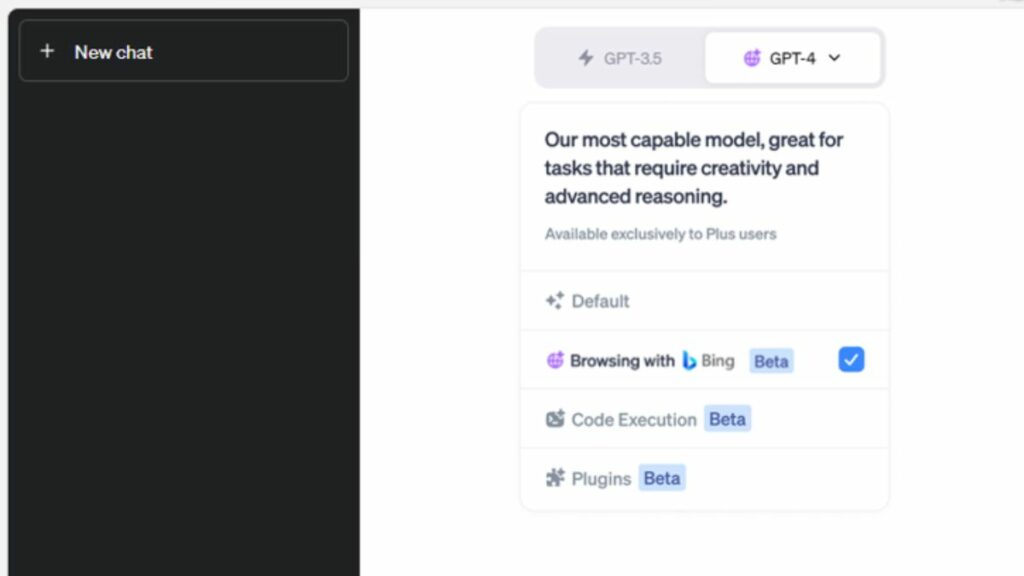 Since its release in November last year, one of the main limitations of ChatGPT was its inability to generate responses to recent events. It was only trained on data up to 2021.
OpenAI had recently introduced a web browsing ability to ChatGPT Plus members in order to deliver the best answer possible with the latest facts. Now, with the integration of the Bing search engine, the AI chatbot will be able to provide more relevant and up-to-date answers to queries. As a default search engine, ChatGPT will utilize Bing's extensive resources. The company claims that the answers will be backed by search and web data that will include citations.
The integration of Bing Search into ChatGPT will bring numerous benefits to users. It will enhance the accuracy and relevance of the AI chatbot's responses by basing them on comprehensive search results. Additionally, the inclusion of citations will ensure transparency and also enable users to check the referenced information in more detail.
Currently, this new experience is rolling out to all ChatGPT Plus users which costs $20 per month. It will be available for free users soon by simply enabling a plugin that will bring Bing Search to ChatGPT.
Earlier in February this year, Microsoft had announced Bing chatbot powered by OpenAI's technology. This was different compared to ChatGPT as the Redmond-based company's chatbot was able to generate up-to-date responses based on the current information. Bing has struggled for years as Google dominates the search engine market share. The Bing integration in ChatGPT is a win for Microsoft with the company investing heavily in OpenAI. Both of them aim to take on Google in the AI space.