Microsoft has announced that a Beta release for the next version of Microsoft Edge with new features including customisations, dark theme, Chromium web stores, Microsoft Search, Windows Defender and Internet Explorer mode. The new Microsoft Edge Beta is now available for all supported versions of Windows and macOS.
The new beta version of the Microsoft Edge web browser comes with support for 14 languages. Users will be greeted with a new tab page customisation with the ability to choose from Focused, Inspirational or Informational layout. Users can also set a dark theme or visit the Microsoft Edge Insider Addons store or other Chromium-based web stores including the Chrome Web Store to add an extension.
The latest Edge Beta offers tracking prevention which is designed to protect users from being tracked by websites that they don't visit.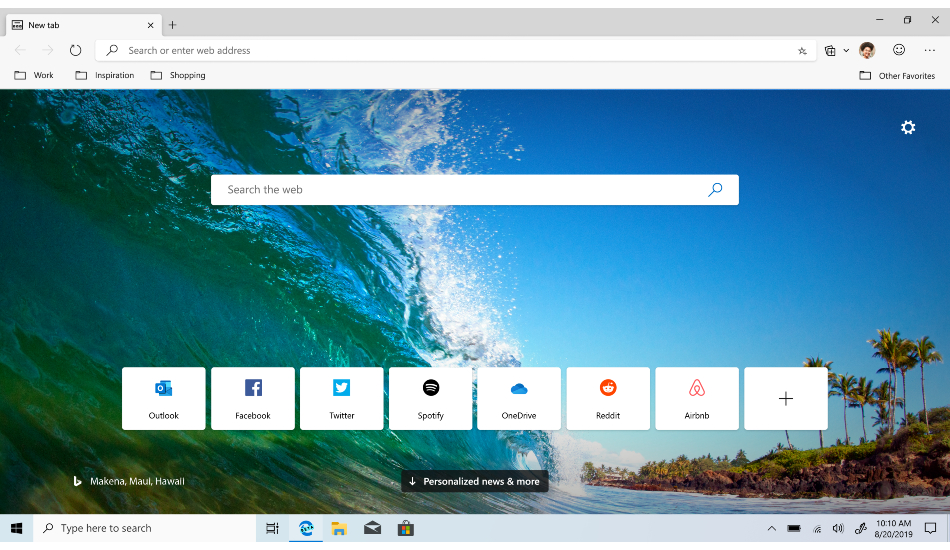 For enterprise users, the new Microsoft Edge Beta brings Microsoft Search right within Bing to reduce the time spent looking for things at work. There's a new Internet Explorer mode which offers to view the web through two different browsers. The browser has also added a Windows Defender Application Guard which can help isolate enterprise-defined untrusted sites for protecting an organisation.
The Microsoft Edge Beta is available for download on Microsoft Edge Insider webpage for all supported versions of Windows and macOS starting today.