Microsoft has mistakingly released an internal version of Windows 10 to its testers and the firmware has redesigned the Start Menu for the first time in years. Windows Insiders on 32-bit machines received the build 18947 of Windows 10 which was initially meant for the Microsoft's internal Xbox development team.
The internal built's major highlight is the redesigning of the Start Menu. As Windows Central reports, the new Start Menu lacks Live Titles and instead displayed an assortment of apps traditionally. The new Start Menu also has a search bar positioned at the top where users can search apps as well as the web.
The new Start Menu design also houses a "Suggested Apps" section which shows users a set of frequently used apps and programs that are currently running. The menu also supports Dark Mode and a GIF search tool within the emoji picker.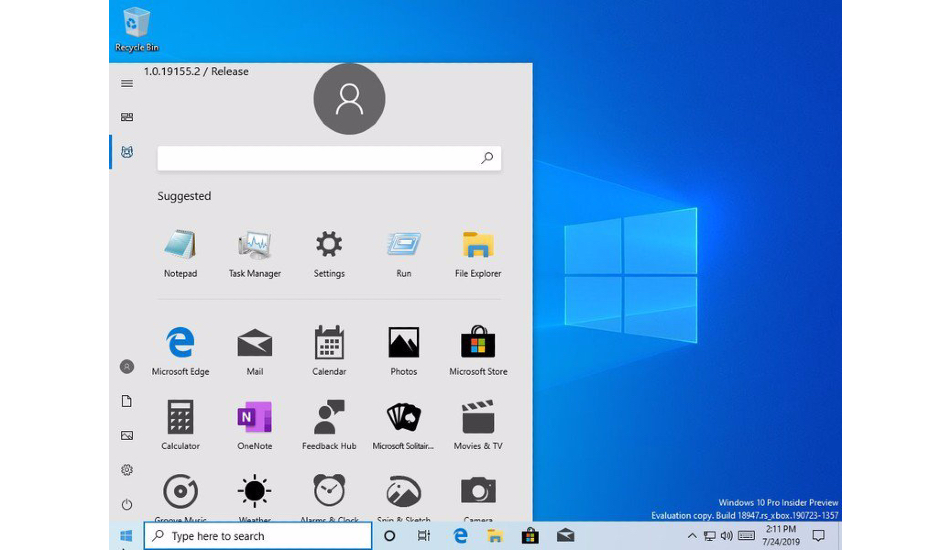 The publication notes that the new Start Menu comes as part of Microsoft's development toward a Windows Lite operating system which will offer simplified controls and app layout.
While the latest canary build is no longer available for download, we can expect the new changes to be added in a later stable build of Windows 10, if Microsoft does decide to keep the new look. Or maybe the new makeover is restricted to the upcoming Windows Lite OS. We hope to know soon.