Yu, the Micromax owned company, has launched two power banks, Jyuice 5000mAh and Jyuice 10000mAh in India. The Jyuice 5000 mAh is priced at Rs 699 while the Jyuice 10000 mAh costs Rs 1,099. Both the Jyuice power banks are now available in India from Snapdeal.
The 5000 mAh power bank is just 7.9mm thick while the 10000 mAh is 12.5 mm thick. Both the power banks weigh around 250 grams. These power banks come with aluminium alloy body which helps in preventing corrosion and rusting and have round edges for a better grip.
Yu Jyuice 5000mAh power bank one USB 5V-2.1A output. While Yu Jyuice 10000 mAh is 12.5 mm thick and has two USB ports – one with 5V-1A output while the other is a 5V-2.1A output.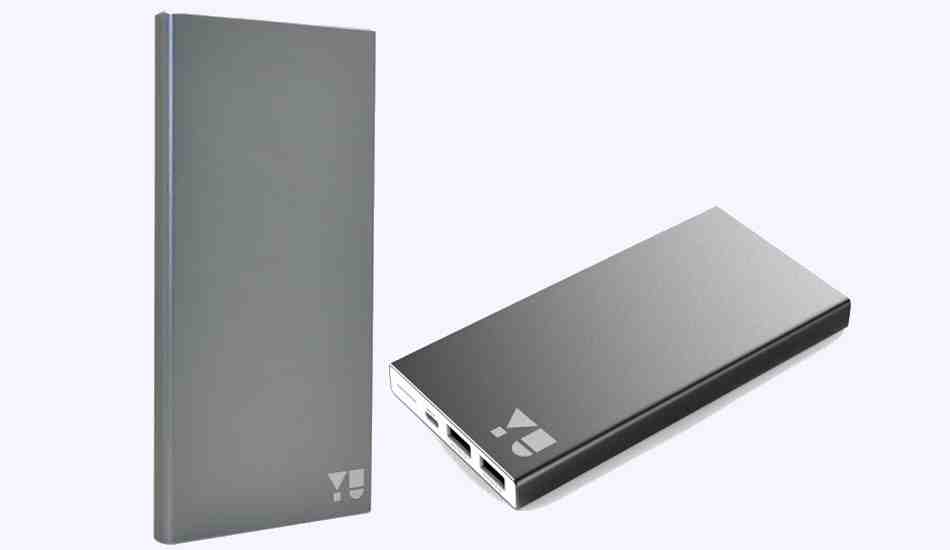 Yu Jyuice power banks come with a multi-colored indicator which shows different colors depending on the battery percentage left. It shows green when there's more than 70 per cent charge left inside, while the light turns yellow if the charge level is between 70 to 30 per cent. And when its shows red color, it means battery power is below 30 per cent. You have to tap the indicator to know the battery status.

The Yu Jyuice power banks come with Li-Polymer batteries. As per the company, the 5000 mAh power bank needs three hours to get fully charged while the 10000 mAh power bank needs six hours for the same.
These power banks also have eight layers of protection including Temperature resistance, Short-circuit protection, Reset mechanism, Over-voltage protection, Automatic charger protection, Output over current protection, Overcharge and also Over-discharge protection.
Power banks plays an important role for smartphone and tablet users as most of the devices do not provide sufficient battery backup. The main benefit of power bank is that ther are potable and you can carry it anywhere you want. One can charge their smartphones two or three times a day depending battery capacities.