Meizu has rolled out Flyme OS 5.0 software update for its MX5 smartphone in India. The Meizu MX5 was launched in India last year and is currently retailing for about Rs 16,000.
The new update claims to bring an intuitive and simple system app layout with smooth and exquisite transition animation. Also as per Meizu, the new update brings over 300 new features and 1000 plus enhancements for the MX5.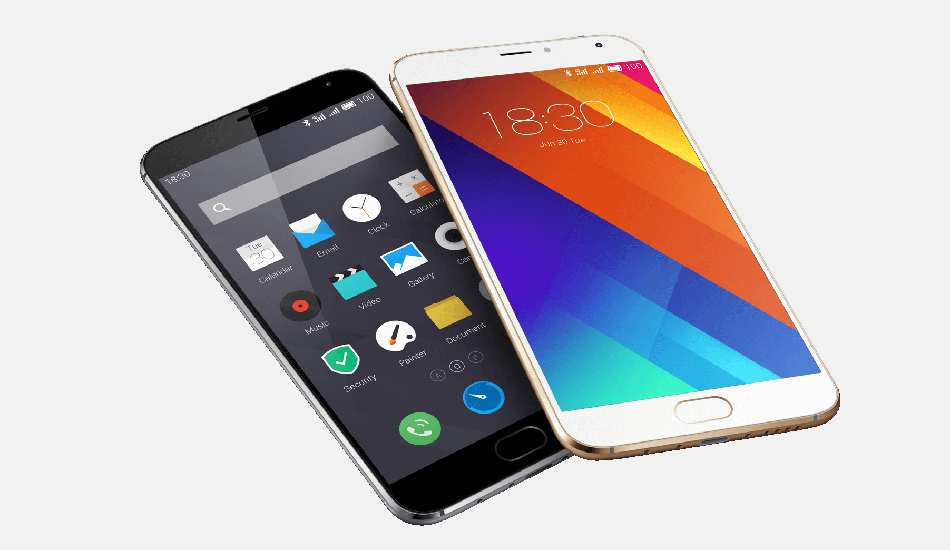 The Flyme OS 5.0 brings features like floating notification, card-type multi-task lists, multi-screen mode, batch icon sorting, shake to sort Home screen (allows sorting app icons by shaking the mobile), Boot animation of Taj Mahal and a ringtone dedicated to India. The new OS allows users to check which apps are using GPS and allows disabling them.
Also the new Flyme version claims to consume less battery power; as per Meizu, the MX5 after updated to the Flyme 5.0 will have 11 per cent or more battery power even after 5 hours of heavy usage. The new OS also shows software and hardware power consumption details separately.
Besides, it claims to bring increased boot speed. It also allows sharing WiFi network details via QR code, and allows users to disable apps running on the background to optimize operating speed. Scan and clear option has also been added to scheduled cleaning for convenience. In the Flyme 5.0, there is a dedicated switch in the notification panel to show data usage. The company also claims that the new OS can detect fake apps and is said to offer enhanced permission management for privacy protection.
The update is 800MB in size and is available over the air. You can also download the same from this link.