Matrix Cellular, which offers international roaming services to international travelers, has launched new services under which it is providing country-specific data cards with 3G connectivity with up to 1.8 Mbps speed.
Under this new service, international travelers can get a data card (dongle) on rent with a Matrix SIM card and data plan. Upon returning to India, the traveler has to return the dongle to the company, for which a home pickup service is also available.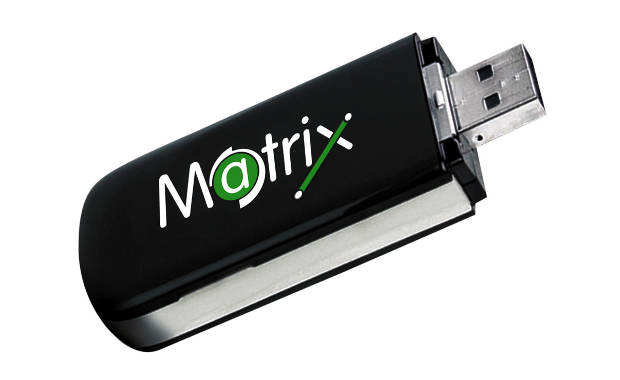 "The appetite amongst consumers, both business and leisure travelers, for data services has been growing significantly. With the introduction of these new services, we cater to a large section of data users who want accessible and affordable data services not only for their smartphones but also for their laptops," said Arun Batra, managing director, Matrix Cellular.
The company claims that its data service costs 1/10th of what other Indian operators are offering. The plans start from Rs 750.
"We offer 2 GB data for Rs 800 to people traveling to the UK; we also have unlimited plans," a spokesperson of the company told The Mobile Indian.
He added, "We serve more than 130 countries and while the plans vary from country to country they are always cheaper than other service provider offerings."
Matrix also offers data services to customers who do not need the data card. "Since the launch of data services for smartphones, we have seen strong customer demand for cost-effective data solutions for laptops. This inspired us to launch these new services that enable our customers to stay connected and fully utilise their data services at an affordable rate while overseas. As a company with strong roots in innovation, we will continue to provide the best telecom solutions to our customers." added Batra.