Post IPL-2013, everyone is eager to know the minutest details of the match-fixing saga. There's a whole lot of mystery as investigators dig the grave. Well, of course, I don't know what happened in IPL 2013, but I know how to fix a match, thanks to Stick Cricket Premier League.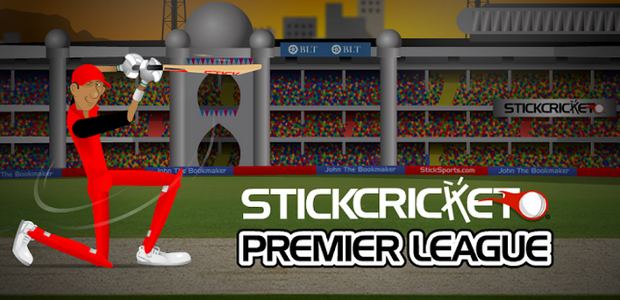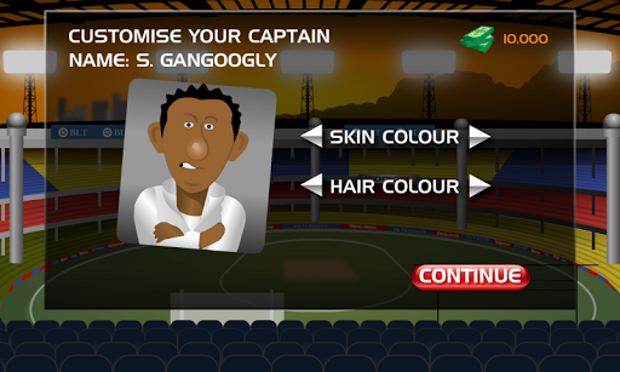 Stick Cricket Premium League is an Android game in which you get to play 10-over cricket matches. Like the Indian Premier League, here too there are nine teams – Delhi, Mumbai, Kolkata, Chennai, Bangalore, Hyderabad, Pune, Punjab and Rajasthan. You can choose any team and become its captain. Like in IPL, you can hire coaches and players (batsmen, all-rounders or bowlers). There are 36 star bowlers, including international and Indian players. By choosing star players, you can increase your chances of winning. For instance, if you recruit a star bowler, most often, you won't need to chase stiff targets. Similarly, a star batsman increases your chances of hitting a boundary. There are five seasons too, starting from 2013 to 2017.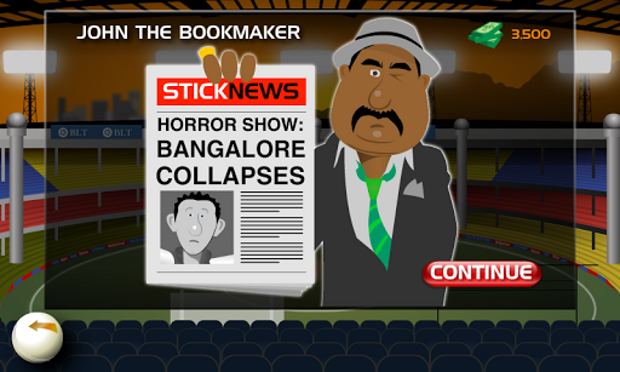 Each season, you get to play eight league matches. If you win the required number of matches, you can play a qualifying final, preliminary final and final -11 matches in total. The game is actually another version of the original Stick Cricket, which is much more elaborate and you have to go through tutorials, and has T20 matches involving various countries. Unfortunately, there is no detailed tutorial in Stick Cricket Premium League so people who haven't played the earlier version will be in a fix. Of course, if you play it for some time you will get to know the trick to hitting a boundary.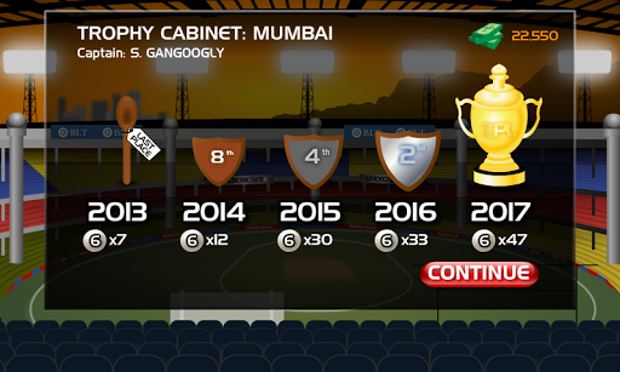 But there is a Winning Formula too – FIX THE MATCH! Yes, you heard it right. In the game, there is a person called Bookmaker, who can fix league matches for you for Rs 1,000 as a result of which you will get a very low target to chase. You can also fix final matches for Rs 10,000. Isn't it interesting?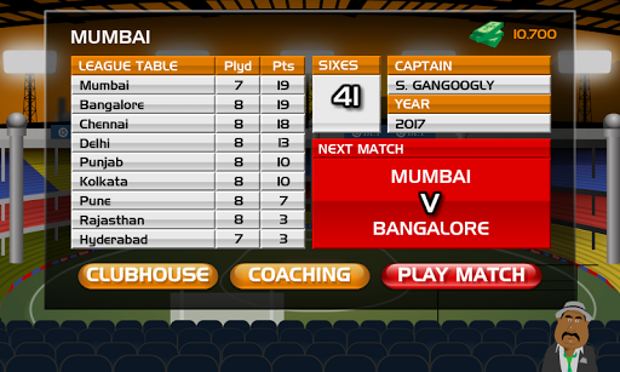 The game has nice graphics and it is not as complicated as other cricket games. There are only two buttons – one to hit shots to the off-side and the other to hit shots to the on-side. You get to see only the V-area. Also, there is no need to run; depending on your timing, you will get runs – 2, 3, 4 or a 6. The game is a lot of fun and is challenging as well. You can theoretically hit a six on all the balls provided you time it right and for that you need Rahul Dravid's concentration for sure. And like Pollard or Dhoni, you can hit big sixes on each ball – just imagine scoring a hundred at a strike rate of 400 or more. There are different types of bowlers – fast, fast in swing, fast out swing, off spin, leg spin, medium. And believe me, each one of them has a variety of balls so you have to be on your toes.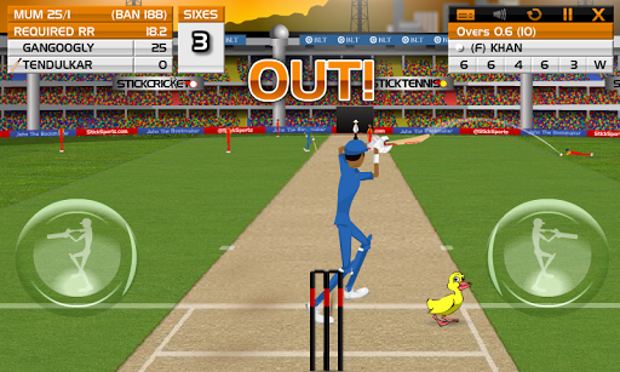 You have to recruit players before the season starts. Also, once you start, you can pause or forfeit the match but you cannot restart it. The Stick Cricket Premium League is a free game but if you want to hire coaches and players, than you may have to shell out some real money. Of course, you have to pay something to fix matches. Earnings through matches is quite paltry. For every six matches you get Re 1 and for every match appearance, you get Rs 10. You may get handsome money if you win the tournament.


The app is also quite light on the device's resources despite having such lovely graphics. I played this on a variety of devices, some of which have 512 MB RAM. It is an ad-supported app but the advertisements are not intrusive. You will see a small banner or a full page ad after each match, which is not that bad. In a nutshell, the Stick Cricket Premium League is perhaps the finest cricket oriented Android game, after the original Stick Cricket app.