Marriott International, a worldwide operator and franchisor of hotels and related lodging facilities, has launched a new, free mobile app for iPhone and Android devices for India. Marriott has also announced the launch of its all new "app-like" mobile website for India that can be accessed from any web-enabled mobile device &#151 the site even has that "app feel" from taps to finger-swipes.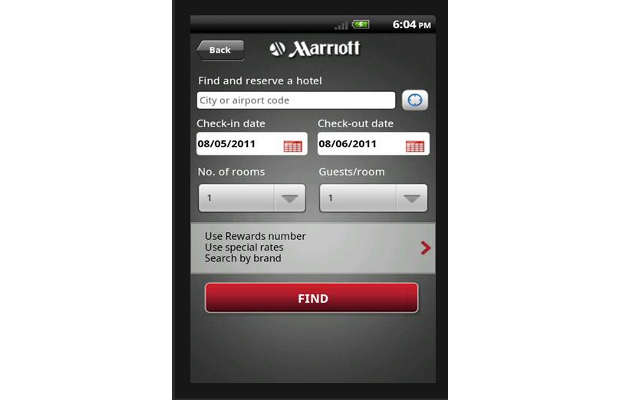 To download the free Marriott app go to: www.Marriott.com/mobile, else find it out from the respective application stores.
The new Marriott Mobile tools enable time-crunched travelers to quickly find nearby hotels, book a room, check their upcoming reservations and get details about their hotel, including photos. With the app and mobile website, travelers can also enroll in Marriott Rewards, check their point balance, and even find out what's happening in the local area.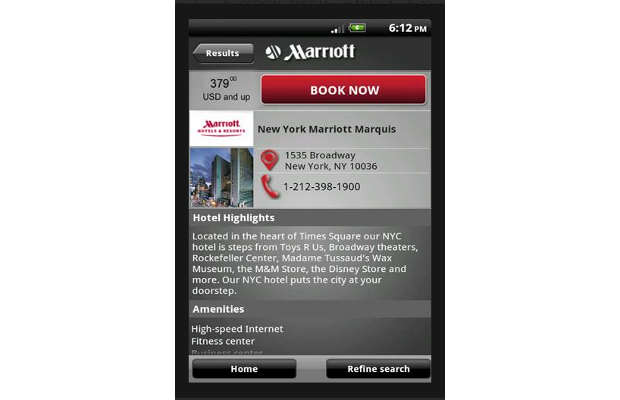 "We know that more than half of our hotel reservations made using mobile devices are for same-day stays. This shows how rushed mobile travelers are around the world; speed and choice are critical," said Shafiq Khan, senior vice president of eCommerce, Marriott International. "With a few taps, you can now get immediate access on-the-go to our 3,600 hotels across 13 brands in 71 countries."