MapmyIndia, the mapping and navigational solutions provider, has announced the launch of its portable GPS-based 'SafeMate', a dedicated personal safety device for women, children, and families. SafeMate is available exclusively on Flipkart for Rs 6,990 which includes Rs 3,600 worth of the first year's SIM card connectivity charges and service subscription fees.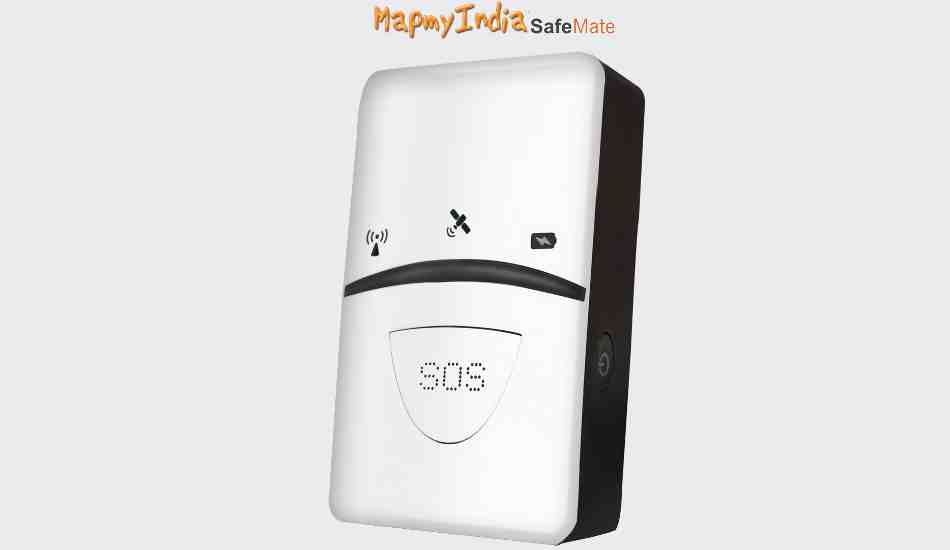 SafeMate is matchbox size portable device that can easily be put in a school bag, purse or pocket. The device is constantly connected to the GPS and the Internet to transmit real time location to the mobile phone and desktop. There is a large SOS button on the device and with just a press of a button it can send email as well as SMS alerts to the designated phone number in case of emergency. One can even see their location on extremely detailed house-level maps from MapmyIndia, and get directions to them. As per the company, SafeMate battery lasts 3-4 days after which it can be charged in just a couple of hours.
There is a specially designed companion app that can be downloaded from Google Play Store and Apple App Store. For web browser users the application can be downloaded from company's website.
Commenting on the launch of 'SafeMate', Rashmi Verma, director & co-founder, MapmyIndia, said, "Our mission at MapmyIndia is to make our world better through maps and location technologies. Hence, making India safer is an important priority for our team. Over the years we have built up tremendous expertise in digital maps, GPS navigation, tracking and location apps. The alarming increase in crime against women and children in India spurred us into thinking about how we could use our sophisticated technology to provide safety to individuals. We wanted to keep things simple so that the technology can be used in the most stressful situation. The result is SafeMate."
Ms. Verma added: "SafeMate is a dedicated device and its only function is helping keep your loved one safe. It's so simple that even a child can easily use it. The initial response from parents, young children and women who have used SafeMate has been great, and we will keep enhancing its safety features in future. I am happy that Flipkart, India's largest e-commerce marketplace has joined us in achieving our mission by enabling and ensuring easy availability of SafeMate across the country. I warmly invite all parents, families, schools, companies, police forces, and government departments to also join us to help make India and life in India safer."