Leading navigation solution provider of India, MapmyIndia has announced a range of navigation related products and mobile apps which will be showcased at the Auto Expo 2014.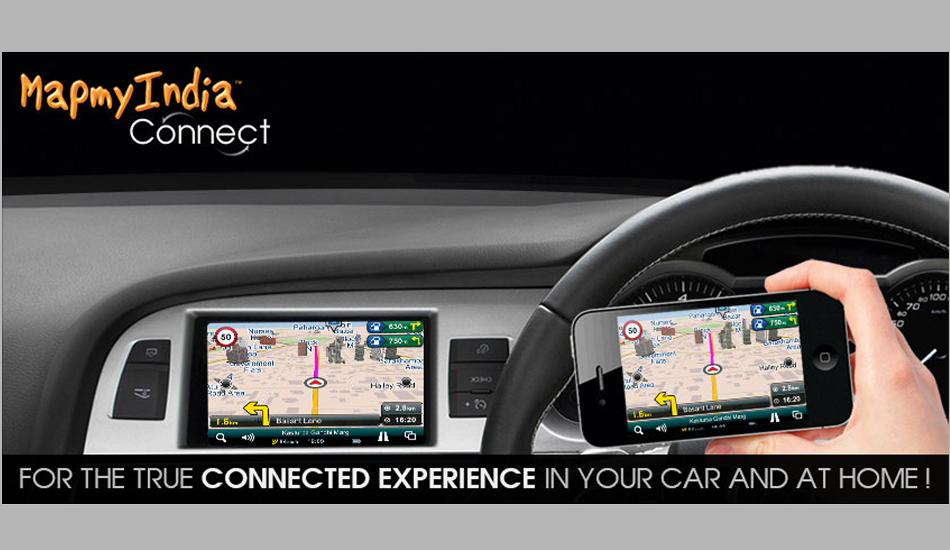 Among the new devices include an Android based GPS tablet – Navitainment -that offers custom designed UI (User Interface) especially for car passengers. The default "Location Aware" UI will send instant alerts and information about places on the road you are travelling on e.g.- petrol pumps, restaurants will pop up on the screen as alerts and upon tapping the screen it'll open up the map and place page. Thus rear-seat companion users will have access to features like traffic updates, navigation, apps, videos, email etc on a large 7 inch screen.
The company has also announce a device called MapmyIndia Connect, which enables users to mirror their smartphone/tablet screen to the car AV screen. This advanced device wirelessly puts navigation, videos, applications, games etc. on to your car dashboard. Now MapmyIndia apps loaded onto your smartphone will guide you like an in-dash car navigator. This will enable assisted driving from the back seat also. The product can be used with other screens like LCDs, LEDs, Television etc.
A new navigator, called MapmyIndia Smart Mirror, is also on the offing for car owners. It acts as a rear view mirror and doubles up as reverse camera screen. Powered by India's best maps the product features the MapmyIndia Navigator merged with a rearview mirror to offer assisted driving experience. There is no distraction while driving. To navigate all one has to do is look at the rearview screen. MapmyIndia Mirror seamlessly gels with your car's interiors while smartly replacing your dumb rearview system.
Free location-aware consumer apps for mobility:
Currently, MapmyIndia Maps are available free on iTunes store, Google play, Blackberry and Windows store. The application streams maps from MapmyIndia server through internet. This app provides maps, directions and search nearby.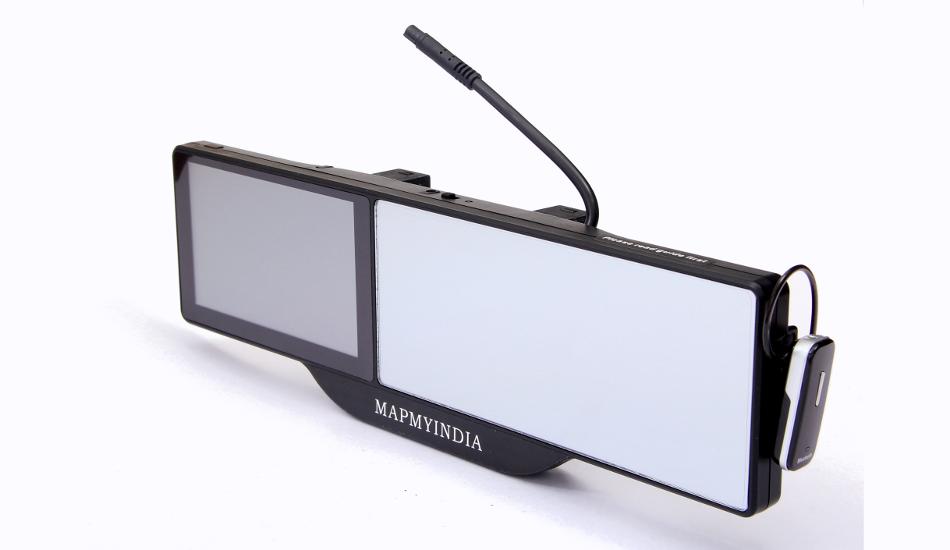 Another app called MapmyIndia Locate is a people tracking app for mobile phones. Locate helps users identify the location and to stay connected with their friends, family and staff. Users can add upto ten friends or family members to locate. The application also supports detailed movement reporting and enables you to see people you are locating on a real-time map.
The company also offers MapmyIndia ReachMe application that allows users to share their location with friends and contacts of their choice just by a single tap.