Indian tablet market is full of low cost options, with some of them even costing less than Rs 10,000.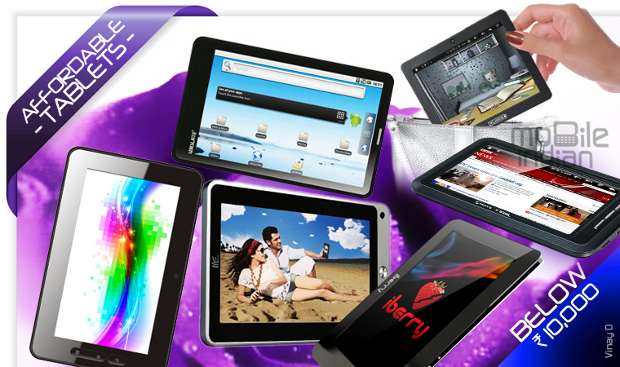 Here is a list of all such tablets from brands which have a distribution network in India.
###PAGE###
Micromax Funbook (Rs 6,500)
Micromax Funbook is based on latest Android 4.0 operating system and has a 7 inch capacitive touchscreen with 800×480 pixel resolution. The Funbook has a Cortex A8 architecture based 1.2 GHz processor and dedicated dual core MALI graphics processor that helps the tablet produce better visuals. It features 512 MB of RAM which is just the right amount of memory for apps to work on ICS and 4 GB of internal memory which can be expanded by up to 32 GB through an external SDHC cards.
For data connectivity, Funbook provides WiFi and 3G connectivity through a USB dongle. Currently, Micromax is offering a Tata Photon data card with 1 GB free data download for two months with the tablet. However, you need to pay additional Rs 500 as various charges to get data card.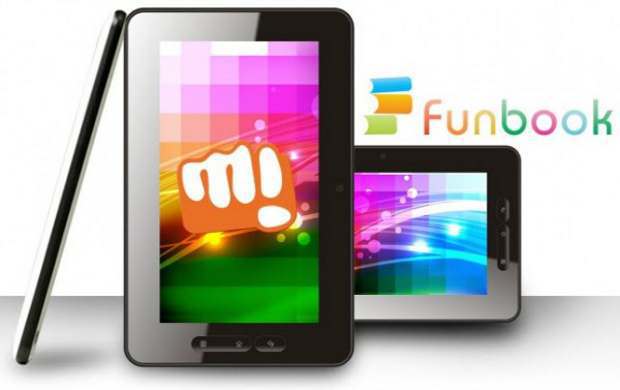 The tablet also has an HDMI port which allows users to connect the Funbook to a TV. The Android tablet also supports a number of music and video file formats.
The tablet is available for Rs 6,500 under the introductory offer. You can read the review of the tablet here.
###PAGE###
HCL Me U1 (Rs 7,999)
HCL is one of the best known names in the Indian IT industry. It has recently launched a new tablet called the MeTab U1 which has Android 4.0.3 (Ice Cream Sandwich) operating system and 1 GHz Cortex A8 processor.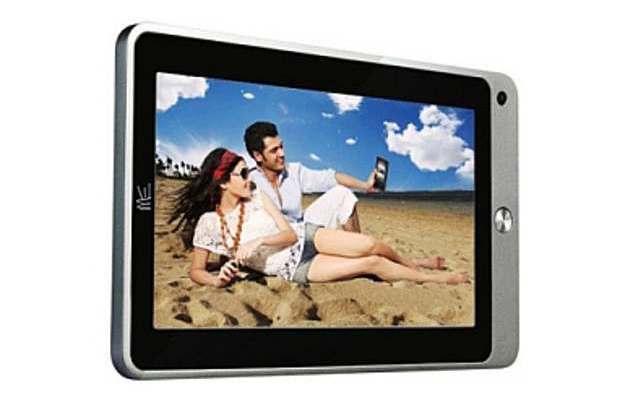 It has a 7 inch capacitive display and comes with a 0.3 megapixel front camera. It offers 4 GB internal memory, 512 MB DDR3 RAM, 32 GB expandable memory and a 3600 mAh battery.
In terms of connectivity, it offers WiFi and Bluetooth and also supports 3G dongles for 3G access. The tablet is priced at Rs 7,999, which is very reasonable. The tablet is supported by wide network of HCL sales and service network. You can read the first look of the device here.
###PAGE###
Milagrow Tabtop for Woman (Rs 9,999)
Priced at Rs 9,999, the Milagrow Tabtop has a 7 inch LED backlit 4:3 resistive touch display, 8 GB of built-in storage expandable to 32 GB via SD card, WiFi, 3G connectivity via a dongle, USB 2.0, and a 4,000 mAh battery that as per the company provides more than 8 hours of usage.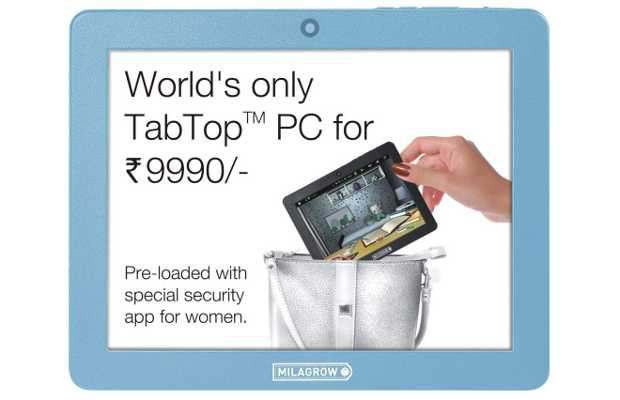 Targeted at females, the tablet is available in four colours – pink, blue, grey and black. The device comes with Android 2.3 operating system, 1.2 GHz processor based on ARM Cortex-A8 architecture, and 512 MB of DDR3 RAM.
Though the device has a resistive touchscreen, it still manages to feature pinch to zoom functionality. You can read the review of the tablet here.
###PAGE###
Datawind Ubislate 7+ (Rs 2,999)
DataWind, the makers of Aakash tablet, has recently launched Ubislate7+ which is the cheapest tablet in India (if you count the Aakash tablet out). Ubislate 7+, which is an upgraded version of the Aakash tablet, is priced at Rs 2,999 and comes with Android 2.3 Gingerbread operating system, Cortex A8 700 Mhz processor, 256 MB RAM, 3.5 mm jack for headset connection, and USB port. It has 2 GB of internal which is expandable to 32 GB via micro SD card. It has a 7 inch resistive touchscreen display and supports WiFi, GPRS, besides the SIM calling function.
DataWind, which has faced much criticism for its earlier Aakash tablet which was slammed both for its poor quality and non-availability, has partnered with Yahoo and Getjar to provide applications on its newly launched tablets.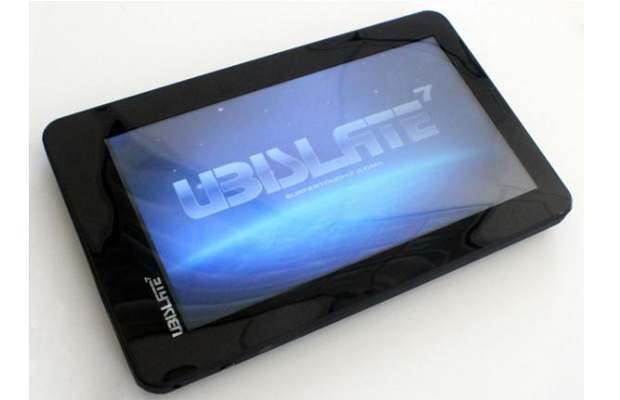 The UbiSlate7+ can be booked online from DataWind's website while UbiSlate7C will be available towards the end of May this year.
Availability of the tablet is one of the biggest concerns as DataWind doesn't have a very good track record in this regard. However since this is their own tablet and is not being sold under any government project, we expect better availability this time around. You can read our first look of the device here.
###PAGE###
BSNL Panta Tpad IS 701r (Rs 3,259)
BSNL has started selling its own tablet, and the cheapest one is the Panta Tpad IS 701r which is priced at Rs 3,250.
Panta Tpad is a WiFi only tablet with Android 2.3 operating system, 1 GHz processor (ARM11 IMAP210) and 256 MB RAM. The tablet also offers HDMI port through which it can be connected to a TV. Its 7 inch resistive touch screen comes with 800×600 resolution and 16:9 aspect ratio.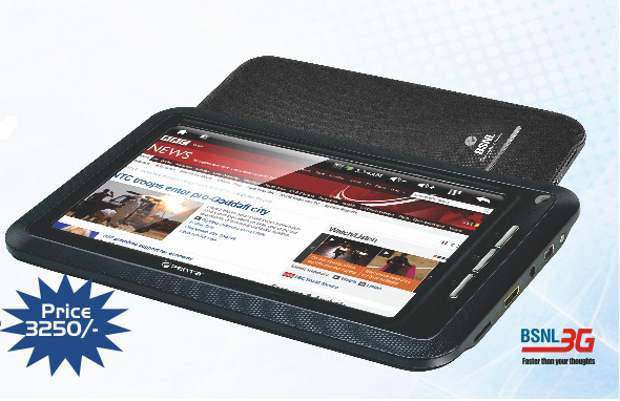 The tablet has a 3000 mAh battery and 2 GB internal memory which can be expanded through micro SD card. The tablet also has a VGA front facing camera for video calling. While Panta Tpad IS 701r has the BSNL branding, the other two tablets images do not have.
However, like Aakash this one too has been delayed several times and the availability still remains an issue despite selling through BSNL's huge retail network. You can read the hands on here.
###PAGE###
Chennai based iBerry India has recently launched its first ever Android Ice Cream Sandwich based tablet for the Indian customers. The new iBerry Auxus AX 02 is a 7 inch tablet based on Google's Android 4.0 operating system.
The iBerry Auxus AX02 tablet has a 1 GHz Arm Cortes A8 processor with a dedicated graphics engine for speed and better graphic capabilities. Along with that the Auxus features a 1 GB of DDR2 RAM (which the highest in the market currently), and WiFi connectivity with support for b, g and n standards.
The 7 inch display features a 800 x 400 pixel resolution and a five point capacitive touch based input system with pinch to zoom (in and out) functionality. For better gaming support it will have a Gyro based motion sensor which records accurate motion information.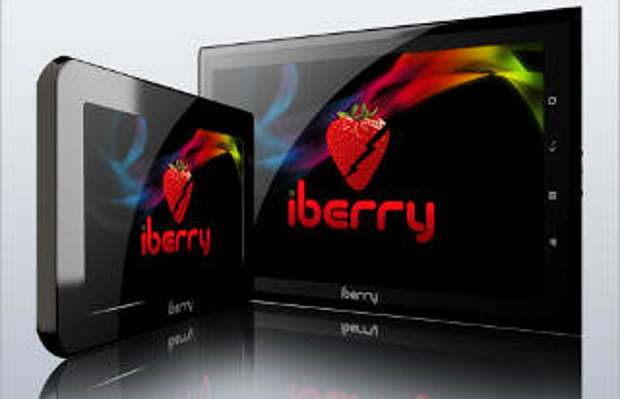 The device is based on Android 4.0 (Ice Cream Sandwich) operating system and is capable of handling up to 32 GB of expandable memory via a Micro SD card. Also the tablet has a mini USB on-the-go port that allows users to connect devices such as pen drives and other peripherals to the tablet without any problems.
Besides, Auxus AX02 also features HDMI output which is capable of handling full high definition 1080p video playback on bigger screen devices. You can read the review of Auxus02 here.
The device is available both through online and offline retailers and the products comes with a 1 year warranty.
###PAGE###
iBerry also has cheaper products like the iBerry BT07i which is priced at Rs 6,990 and comes with Android 2.3 Gingerbread OS, 1.0 GHz Cortex A8 CPU, 512 MB RAM, 1080p HD video playback capability, HDMI Support, upto 6 hours of battery life, external USB modem support. You can read the review of iBerry BT07i here.