LG Mobiles today launched a wireless wearable neckband, LG Tone Infinim. This Bluetooth headset can be coupled with LG's exclusive smartphones and is priced at Rs 10,990.
The LG Tone Infinim has innovative Retractable Wire management technology, a classy metallic finish and an ergonomic curved design for the best fit. "Its Premium Sound is the signature style of Harman/Kardon; with certified sound quality tuned by the company and Lossless and CD-quality sound generated by aptX codec that is real and high performance sound beyond wireless," claimed LG.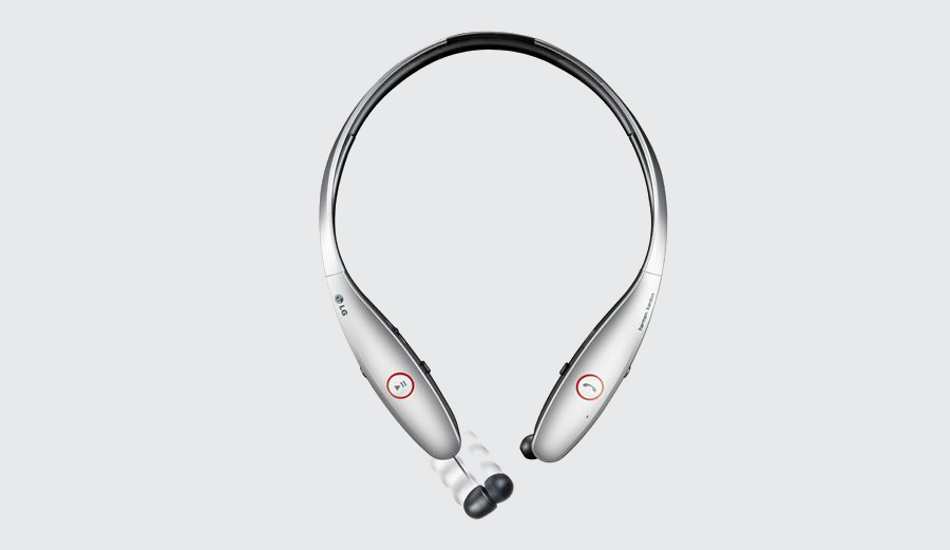 For easy control, the LG Tone Infinim comes with various convenient functions such as current time alert, SMS/SNS Replay, Speed Dial, Direct Dial, Favorite Call and Advanced Vibration Alert. The Name Alert, Answer Me+, and Battery Indicator functions come exclusively for G3.
Amit Gujral, Marketing Head, LG Mobiles, said, "LG has finally introduced a unique sound experience to go with its premium smartphones, the untangled and unbelievable sound producing wireless headset, the LG Tone Infinim. This pair of headphones is a premium product that will sustain LG's leading position in the market and consolidate its product leadership through differentiated design, sound quality, and usability."
It comes in Metallic Silver and Gold colors. The LG Bluetooth Stereo Headset is a neck wearing device – During incoming calls, smartly alerts the users with the caller ID. The remaining battery of LG Bluetooth Stereo Headset is shown on the smartphone so that users can regularly check the battery at a glance. The LG Bluetooth Stereo Headset reads out the most recently received SNS or text message. Users can directly call the previously saved contacts via LG Bluetooth Stereo Headset without taking out their smartphone. Users can designate up to five contacts on their headset using this USP. This USP can only be used after saving contacts on the application, Tone&Talk.
Users can set different Vibration patterns for SMS and SNS, so that they always know the type of the message in advance. Users can be informed about the current time on their smartphone with a simple button press.